Nelson Decision to Vote for Health Reform Met With Joy, Outrage Back Home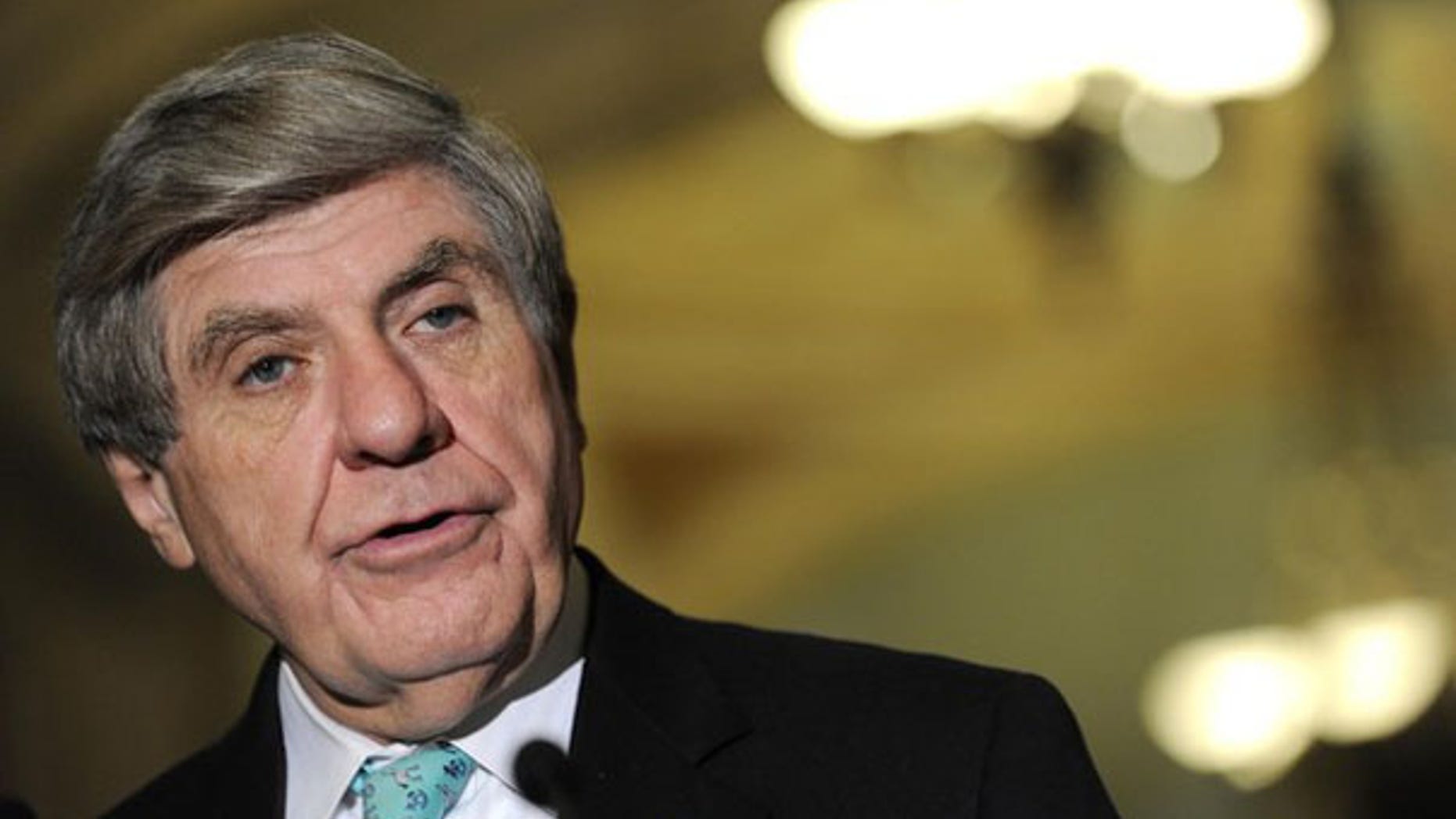 Sen. Ben Nelson in a single day won more friends than he can count -- and certainly more enemies.
With the Nebraska senator's decision to back Senate Majority Leader Harry Reid's health care bill, the partisan sea in his state has parted, with Democrats on one side applauding him for saving the bill and Republicans assailing him on the other.
Nebraska Democrats held a press conference Monday to sing Nelson's praises. State Sen. Danielle Conrad, one of the handful of state and local officials there, said Nelson did his job by protecting his state.
The news conference came after Nelson broke in favor of the bill on Saturday, giving Senate Majority Leader Harry Reid the 60 votes he needs to overcome a GOP filibuster. Nelson joined 59 other senators in the first successful test vote shortly after 1 a.m. ET Monday.
But with the Senate bill now heading toward a final vote after months of negotiations, Nebraska Republicans see Nelson's decision as unforgivable.
"Senator Nelson frankly did a horrendous job negotiating and sold Nebraskans down the river," Nebraska Republican Party Chairman Mark Fahleson said. The state GOP has launched a new Web page, GiveBentheBoot.com, to collect online donations in order to "retire" Nelson.
Fahleson said Nelson's decision makes the second-term senator highly vulnerable once he's up for re-election in 2012. The chairman said Nelson to this point has stayed in office in conservative Nebraska by running as a moderate, but his health care vote "obliterates" that persona.
"Ben Nelson has carried on this charade for far too long and I guess the truth has come out," Fahleson said. He said a plethora of GOP state officials potentially are poised to run for Nelson's seat in 2012.
Nebraska's other senator, Republican Mike Johanns, slammed his Democratic colleague over the weekend, calling compromise language Nelson struck on abortion coverage restrictions "tragically insufficient" and insisting those who still oppose the bill "make their voices heard."
On Monday, Johanns said he doesn't think his state deserves special treatment -- a reference to a concession Nelson won that would give his state full and permanent federal aid for the expanded Medicaid population.
"The special deal for Nevada was wrong, the carve-outs for Louisiana, Vermont and Massachusetts are wrong, and the same applies to the backroom deal for Nebraska. ... If the bill cannot pass without carve-outs, what further evidence is needed that it is bad policy?" he said in a statement.
Former Arkansas Gov. Mike Huckabee also tried to drum up the opposition in Omaha Sunday, hosting a rally which reportedly attracted 1,800 people.
"That vote will have an impact all across America," Huckabee said at the rally, calling Nelson's position a "profound disappointment."
Huckabee said it's not too late for Nebraskans to urge Nelson to change his mind -- his Web site is collecting signatures for a petition asking Nelson to do exactly that.
"He reversed it once, he could reverse it again," Huckabee said.
Fahleson said the state GOP's Web site was getting donations at a rate of about one per minute during Huckabee's rally.
Nelson said over the weekend that his pledge to support the bill is conditional -- he warned that he could reverse if any significant changes are made on the House side. And he defended himself against criticism over the Medicaid payoff, suggesting Nebraska Republican Gov. Dave Heineman put him up to it.
"I didn't ask for a special favor here. I didn't ask for a carve-out," Nelson said on CNN's "State of the Union." "What I said is the governor of Nebraska has contacted me, he said publicly he's having trouble with the budget. This will add to his budget woes. And I said, look, we have to (have) that fixed."
Nelson reportedly sent a letter to the governor Sunday offering to have the Medicaid deal stripped from the bill if Heineman wants.
In response, Heineman acknowledged that he and other governors had "expressed concern" about the state burden for Medicaid patients but rejected Nelson's account.
"Under no circumstances did I have anything to do with Senator Nelson's compromise," he said. "The responsibility for this special deal lies solely on the shoulders of Senator Ben Nelson."
He urged Nelson to reconsider his support for the overall health care bill and, in response to the Sunday letter, said his state expects "a fair deal, not a special deal."
"Governors all across America are troubled by this unfunded Medicaid mandate. If the U.S. Senate plans to address the unfunded mandates issue, all states must receive fair and equal treatment," he said.
The Nebraska Democratic Party, meanwhile, was ecstatic over Nelson's decision to break the dam holding up health care reform in the Senate.
"When we needed them, Nebraska's Republican representatives sat on the side lines and did nothing. Thankfully, Senator Nelson represented Nebraskans well in the political process of consensus building and compromise," Chairman Vic Covalt said in a written statement. "When history called, Ben Nelson and the Democratic Party answered with ideas and progress, while the Republicans defended a broken system."
The Associated Press contributed to this report.