Neil Gorsuch's wife, Louise: The outdoorsy, religious Brit who captured his heart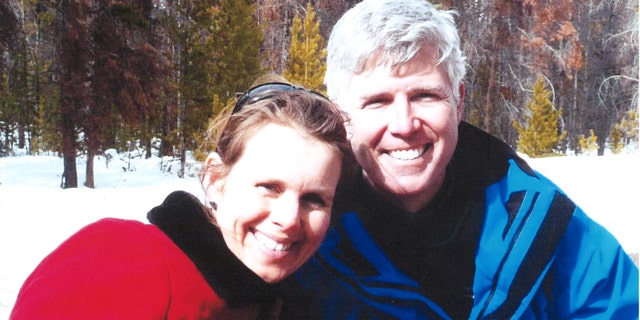 NEWYou can now listen to Fox News articles!
Shortly after Neil M. Gorsuch was sworn in as America's newest Supreme Court justice last week, he showed off his tender side: He hugged his wife, Louise, and then gently rested his head on her shoulder.
Toward the end of his remarks that day, Gorsuch turned to his wife, who was behind him and said: "To my wife, Louise, and my daughters, Emma and Bindy, thank you for your perseverance and your patience, your courage and your love. I simply could not have attempted this without you."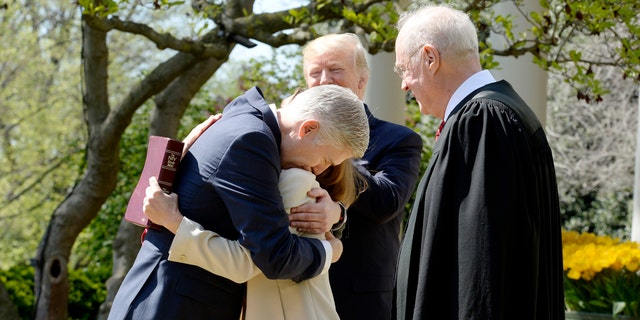 Marie Louise Gorsuch was holding the family Bible at the ceremony and has been Gorsuch's partner for more than 20 years. While the confirmation process revealed much about Gorsuch, little is publicly know about his wife.
But here's what is known: The British native comes from a religious upbringing and holds degrees in both history and philosophy. She met her future husband while she was attending graduate school at Oxford. He was a law student there and they met on a blind date in 1995.
A romance blossomed and a year later the couple married at St. Nicholas' Church in Henley-on-Thames in Britain. They eventually moved to Virginia, where Louise worked before starting a family. Their first daughter Emma was born in 1999, followed by Belinda in 2001.
They lived a modest life in a "tiny apartment," as he said during his confirmation hearing.
In 2006, the future Supreme Court justice became a federal appeals judge and the family moved to Colorado, where his wife continued enjoying the outdoor activities she embraced in the UK – horseback riding, skiing and running with her dogs.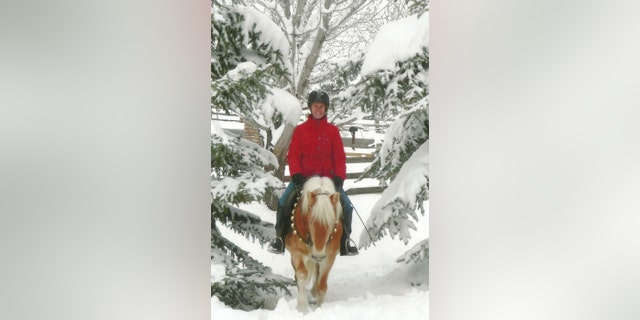 GORSUCH BREAKS MOLD, ASKS NUMEROUS QUESTIONS IN SUPREME COURT DEBUT
"My favorite time spent with Louise is running in the open space with our five dogs while she recounts hilarious anecdotes that make seven miles feel more like two," said Katy Fassett, a close friend of Louise's in Boulder.
An avid horseback rider – she was on the equestrian team while a student at Oxford – she embraced the backcountry lifestyle in Colorado. The family raised horses, chickens and goats at their house near Boulder.
But her friends say that while she loves the backcountry, she can quickly adapt to the hustle-and-bustle of Washington, D.C.
"The wonderful thing about Louise," Michael Trent, who has known Justice Gorsuch for 36 years and served as best man at his wedding, "is that she can be just as comfortable looking beautiful at the White House or in her wellies shoveling horse manure by the barn."
According to friends, Louise's favorite band is Twenty One Pilots, her favorite actor is Paul Newman and her favorite food is Thai curry. Her favorite flowers? Roses.
Her husband made sure that when they moved to Colorado she was always surrounded by her favorite flower.
"Neil is a very sweet husband. He knew how much Louise loved roses so he planted a rose garden just for her so she could enjoy them whenever she wanted," said Grace Trent, close friend of Louise's for more than 20 years.
SUPREME COURT JUSTICES SHOW SUPPORT FOR CHURCH, IN GORSUCH'S 1ST HIGH-PROFILE CASE
Born in the UK in 1968, Marie Louise Burleston was raised by her parents, Prudence and Byran Burleston in her hometown of Henley-on-Thames. Located about 40 miles from London, the town's tourism website describes it as "…one of the most beautiful towns in England." The site noted that The Times of London voted the town "one of the best places to live in the English countryside."
There, she was christened at Hurley Church and raised in the Church of England. While growing up in England, Louise attended the Rupert House School in Henley, St Mary's, Wantage and the Abbey School in Reading.
Though Neil Gorsuch swept Louise away from the UK and far from her family – her parents and older brother, Richard, still live across the pond – her family immediately took a liking to her future husband.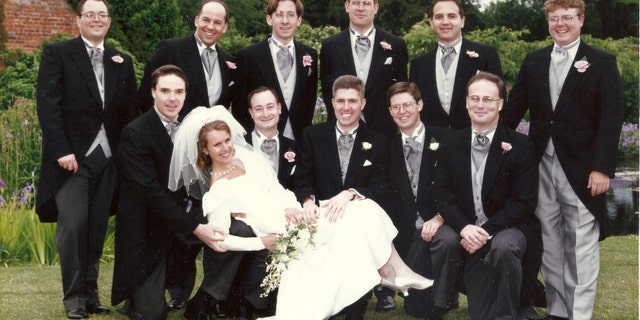 "For the Burletson family, Neil was welcomed from day one. Always a loving and totally supporting boyfriend, he rapidly became very popular with everyone he met," her father, Byran, told the Henley Standard.
It also helped, her father noted, that Gorsuch "has always been a great anglophile and a major fan of Winston Churchill."
During the bruising confirmation hearings, Gorsuch showed his soft side when he spoke about his wife. He interrupted his confirmation to thank her – it was a moving speech that made headlines.
"Mr. Chairman, I could not even attempt to do this without Louise, my wife of more than 20 years," Gorsuch said. "The sacrifices she has made and her open and giving heart leaves me in awe. I love you so much."
He also gave a brief glimpse of how much she gave up for him. He also said that while her parents welcomed him, they did have their doubts.
"We started off in a place very different than this one, tiny apartment, little to show for it," he said. "And when Louise's mother first came to visit, she was concerned by the conditions, understandably. As I headed out the door to work, I'll never forget her whispering to her daughter in a voice I think intended to be just loud enough for me to hear: 'Are you sure he's really a lawyer?'"