Nebraska City Suspends Voter-Approved Ban on Renting to Illegal Immigrants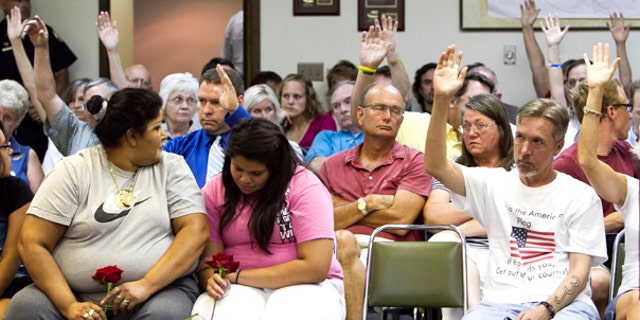 FREMONT, Neb. -- A city in eastern Nebraska has suspended a voter-approved ban on hiring and renting property to illegal immigrants, less than two days before it was set to take effect.
The Fremont City Council unanimously voted Tuesday night to suspend the ordinance, which is being challenged in court. Officials say the move will save the city money in its legal defense.
The council narrowly rejected the ban in 2008, prompting supporters to gather enough signatures for the ballot measure. Voters approved the ban last month.
The city faces lawsuits from the American Civil Liberties Union and the Mexican American Legal Defense & Educational Fund. A federal judge was to consider Wednesday whether to temporarily block the ban from taking effect Thursday.