Nearly Half of Americans Don't Know Health Law Not Repealed, Poll Shows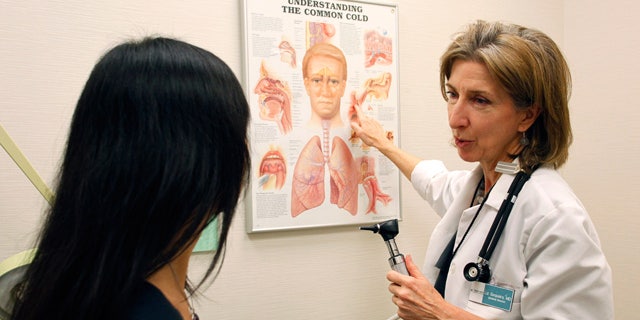 Nearly half of Americans don't realize the federal health care law is still in place, according to a new poll conducted by the Kaiser Family Foundation.
Following the start of a congressional session dominated by debate over the health care law and a vote in one chamber to repeal it, the poll found that about a quarter of Americans think the law has been invalidated.
The poll showed 22 percent think the health care law was repealed and is no longer in place. Another 26 percent were not sure.
Fifty-two percent said, correctly, that the overhaul is still established law.
Though the House, led by a strong Republican majority, voted to repeal the health care law earlier this year, the Democrat-led Senate rejected the bill several weeks ago. The post-debate over the policy is taking place primarily in the courts, where federal judges have issued conflicting opinions over whether the so-called individual mandate is constitutional. Many expect the cases to make their way to the Supreme Court.
But while some lawmakers are still trying to de-fund the health law, it remains law. The federal government, barring any changes, is still on track to establish a system that would require people to buy health insurance and would provide subsidies to those who can't afford it.
That requirement, according to the Kaiser poll, was the single provision people found most objectionable. About 40 percent of those polled said they want the law repealed -- of them, 85 percent said the individual mandate specifically should be stripped.
About half of those polled wanted Congress to either do nothing with the law or expand it, something Congress is not considering.
The poll of 1,202 adults was taken Feb. 8-13. It had a margin of error of 3 percentage points.