Nazis and anti-Semites slip through GOP primaries, causing headaches for party
Arthur Jones is an avowed member of the American Nazi Party, a Holocaust denier and a sympathizer of the Ku Klux Klan.
He also is the Republican candidate challenging Democratic Rep. Dan Lipinski for Illinois' Chicago-area 3rd Congressional District.
Jones is one of several Nazis, Holocaust deniers or white supremacists who have elbowed their way onto the GOP ballot for November's midterm elections, in part by either concealing their views or running unopposed in the primary. But their campaigns have alarmed Republican leaders, with state and national GOP figures now speaking out against them and making clear they are not welcome in the party.
"The Illinois Republican Party and our country have no place for Nazis like Arthur Jones," Tim Schneider, the chairman of the Illinois GOP, said in a statement to Fox News. "We strongly oppose his racist views and his candidacy for any public office, including the 3rd Congressional District."
Jones' campaign website is filled with numerous anti-Semitic statements, Holocaust denials and screeds against everything from immigration to term limits for federal judges.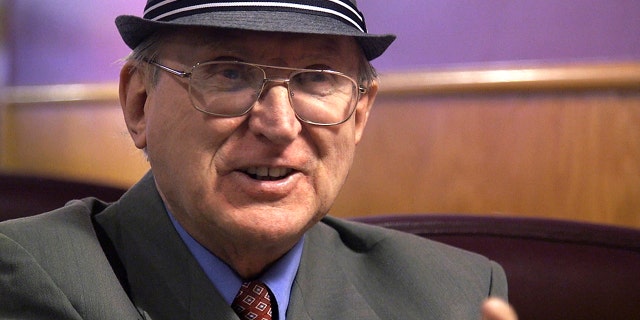 "This idea that 'six million Jews,' were killed by the National Socialist government of Germany, in World War II, is the biggest, blackest, lie in history," Jones wrote in a piece called "The Holocaust Racket" that was posted on his campaign site.
This midterm election is the first time that Jones, a perennial candidate who has run for the Illinois district seven times since 1984 and was ejected from the ballot in 2016, has seen his name appear on the general election ballot. GOP officials say he made it on this year by gathering a sufficient number of valid signatures to gain access and because no other Republican ran in the heavily Democratic district.
'The Illinois Republican Party and our country have no place for Nazis.'
The Illinois GOP missed the deadline last month to allow them to run a third-party candidate and instead will draft a write-in candidate for the general election, while actively petitioning voters not to select Jones' name on the ballot.
The situation effectively has the party writing off the race and marginalizing the candidate in whatever way they can.
Conservative Sen. Ted Cruz, R-Texas, tweeted last month that voters in Illinois should "vote for the Democrat" over Jones and called him a "bigoted fool."
"This is horrific. An avowed Nazi running for Congress," Cruz tweeted. "To the good people of Illinois, you have two reasonable choices: write in another candidate, or vote for the Democrat. This bigoted fool should receive ZERO votes."
For his part, Jones does not shy away from expressing his views on everything from the Holocaust to hate speech and holds deep-seated grudges against both parties dating back to the Vietnam War years. A veteran of the war himself, he blames the mainstream GOP and the media for attempting to thwart his candidacy and focusing coverage on his more outrageous claims.
"All anyone wants to do is ask me about the Holocaust or Nazis," Jones told Fox News. "And the Republican Party is setting me up because they're a bunch of war criminals like the ones who sent us to Vietnam."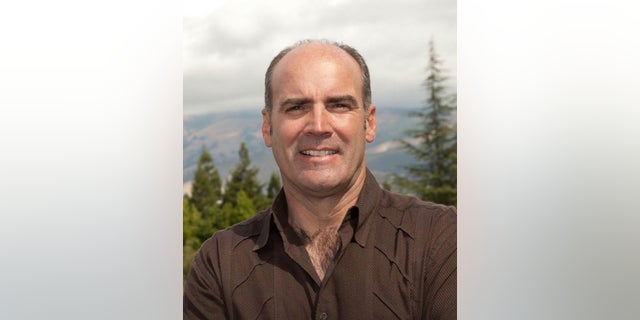 Along with Jones, there is another outspoken Holocaust denier and anti-Semite on the Republican ballot in California.
John Fitzgerald is running against incumbent Democratic Rep. Mark DeSaulnier in California's 11th Congressional District after finishing second with 24.8 percent of the vote in the state's "jungle" primary. This qualified him for the general election. Before the June 8 primary, he seemed like an ordinary candidate with a stock campaign platform that highlighted, among other things, a more isolationist foreign policy, Second Amendment rights and campaign finance reform.
But a deeper dive into Fitzgerald reveals a number of troubling beliefs.
'All anyone wants to do is ask me about the Holocaust or Nazis.'
Fitzgerald, who has previously run in congressional races in 2010 and 2012 as a Democrat, falsely asserts that 9 percent of U.S. government officials are dual citizens of Israel and that Jews played a "prominent role" in the African slave trade. Last month, he posted on his site a reward of "$2,000 to anybody who can prove that the official Holocaust narrative is true" and said that Dwight D. Eisenhower ran concentration camps that killed Germans during WWII.
"Everything we've been told about the Holocaust is a lie," Fitzgerald recently said on a neo-Nazi radio show. "My entire campaign is about exposing this lie."
In July, a series of anti-Semitic robocalls by a group called Road To Power went out to voters in the East Bay area around San Francisco, urging residents to vote for Fitzgerald and claiming that Jews were taking over the world "and must be stopped." Fitzgerald denied having any affiliation with the group and called the calls "a smear against my campaign."
The California Republican Party at first had supported Fitzgerald's bid for Congress, before learning about his open anti-Semitism. Matt Fleming, the communications director for the state's GOP, said this was not an endorsement, but rather an automatic process -- the result of Fitzgerald being the only Republican in the race. That process has since been strengthened, he said.
Fleming said that the party probably could have done more homework on Fitzgerald, but emphasized that the controversial views were not publicly known prior to the primary election.
With his first public, anti-Semitic comment, Fleming said, the group acted to revoke its support for Fitzgerald.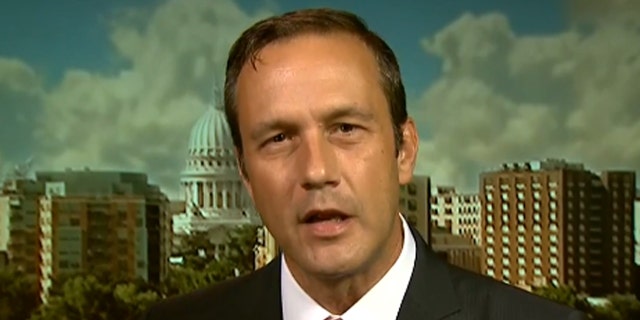 "He is not a Republican, he is not a Democrat, he is an opportunist," Fleming told Fox News. "We completely condemn what he says and what he stands for."
Fleming added, "I want to make this very clear, we urge voters not to vote for him."
While there is little Republican leadership can do in the cases of Jones, Fitzgerald and other bigoted candidates who have won primaries, another controversial GOP candidate still has to make his way onto the general election ballot.
Paul Nehlen is running for a chance to fill the seat of House Speaker Paul Ryan in Wisconsin's 1st Congressional District.
A self-described "pro-White" candidate who sought Ryan's seat in 2016, Nehlen has made headlines for suggesting the country have a discussion about not letting Muslims live in the country, and for defending white supremacist messages on social media. He also published the phone numbers and addresses of people who criticized his campaign, said that all his critics were Jewish and blasted some elected officials for allegedly being dual citizens of the U.S. and Israel.
"While this treacherous situation presents a base-line ethical dilemma from any nation a person may share dual-citizen status, there is one nation where this condition presents particularly egregious pain: Israel. The reason is straightforward," Nehlen said in a press release. "Any criticism of Israel is portrayed as 'anti-Semitism' and the offending person is ostracized from polite society."
Nehlen was eventually banned from Twitter after he posted a photoshopped image of the United Kingdom's Prince Harry and his now wife, actress Meghan Markle, where Markle was replaced with an image of the Cheddar Man, a dark-skinned man who is believed to be first modern Briton.
Nehlen, who describes himself as a "Wisconsin executive, entrepreneur, and inventor," did not grant Fox News' request for comment.
Nehlen, Jones, Fitzgerald and other fringe candidates in the GOP have emerged as PR problems for a Republican Party seeking to reject knee-jerk allegations of racism and xenophobia from the left, often aimed at Trump supporters of all stripes. In Wisconsin, the party is floating state Assembly Speaker Robin Vos, state Sen. David Craig and Republican business executive Bryan Steil as possible alternatives to Nehlen.
"Paul Nehlen is not a member of the Republican Party of Wisconsin," Wisconsin Republican Party spokesman Alec Zimmerman told Fox 6, adding that Nehlen's membership dues this year were returned and that he isn't a current member of any county Republican Party.
Zimmerman added: "Nehlen and his ideas have no place in the Republican Party."