N.H. GOP 'rising star' Marilinda Garcia loses to Rep. Ann Kuster, but gains national exposure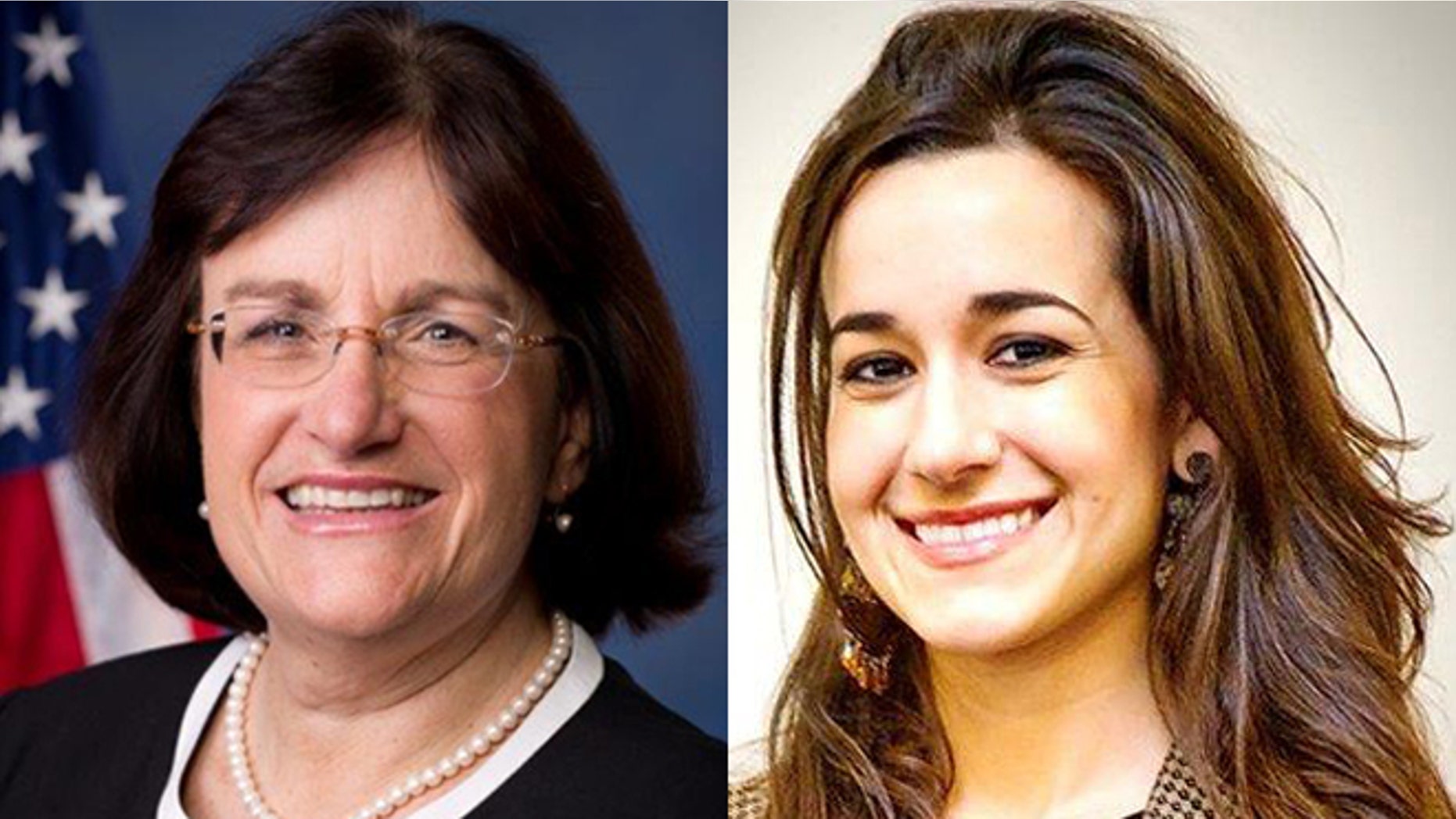 In a spirited race, Democratic incumbent Ann Kuster beat Republican Marilinda Garcia in New Hampshire's 2nd congressional district. According to the Associated Press, with roughly one-third of the votes counted, Kuster was leading 55.9 percent to 44.1 percent.
Polls leading up to the election had showed Kuster leading Garcia by 7 to 10 points.
The race attracted considerable national attention because of Garcia, whom the Republican National Committee held up as a rising star within the Party. Garcia presented herself as a departure from your grandfather's GOP, which she said had been perceived in the country as "being populated mostly by old, white men."
Garcia, a state representative, criticized Kuster for not holding town hall meetings, and accused her of putting President Barack Obama's agenda ahead of constituent concerns. Garcia said that she was running because she wanted to minimize the role of government, lower taxes and keep a lid on regulations that she said hampered small businesses.
Kuster countered by saying that she meets with constituents every day, visiting businesses and hosting round table discussions. She claimed to have helped farmers win changes to proposed food safety regulations, and pointed out that Garcia missed about a third of the votes during her time in the state Legislature.
On her final campaign stops, Kuster said, according to WMUR.com, "People realize this is a critical election for their families, and I've been out there talking about good jobs, making sure we keep college affordable, and let's protect Social Security and Medicare."
Prominent GOP conservatives backed Garcia. U.S. Sen. Ted Cruz of Texas traveled to New Hampshire, where Latinos are just 3 percent of the total population, to stump for her.
National Democrats took aim. The Democratic Congressional Campaign Committee depicted Garcia as an extremist – "even by tea party standards" – in a television ad.
Garcia was not initially fully embraced by Republicans in her pursuit of the House seat. They saw her chief competitor, former state Sen. Gary Lambert, who is a moderate, as a safer bet and more electable in the Democrat-leaning 2nd District. (Former state Rep. Jim Lawrence also ran in the GOP primary.)
Garcia earned her bachelors from Tufts University in 2006, as well as a Bachelors from the New England Conservatory of Music. She then went to Harvard, where she received a Master of Public Policy in 2010.
She is a recipient of the National Foundation for Women Legislators' "Integrative Healthcare Pioneer Award" and the Disruptivate! "Innovation in Healthcare" Award. She was honored as one of the Republican Security Council's "45 Most Influential Women under 45."
It is almost certain that Garcia will run again for elective office in the near future.
Follow us on twitter.com/foxnewslatino
Like us at facebook.com/foxnewslatino