N.C. Congresswoman Calls for American to Be Stripped of Citizenship Over Al Qaeda Website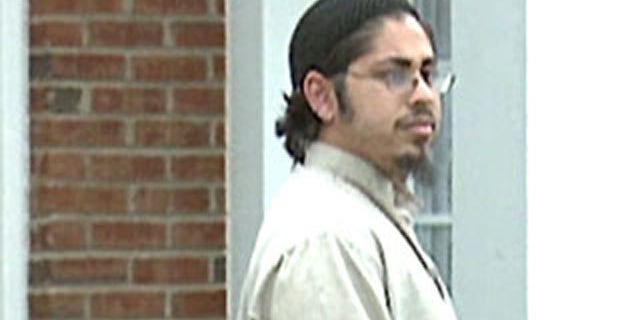 A North Carolina man suspected of running Al Qaeda's new online magazine should be stripped of his American citizenship and charged with providing material support to the terrorist group, a U.S. lawmaker said Tuesday.
U.S. intelligence officials believe that Samir Khan, a 24-year-old web-savvy radical from Charlotte, N.C., is the editor-in-chief of Inspire, Al Qaeda's new online magazine that features an article purportedly written by Usama Bin Laden, as well as instructions on how to make a homemade bomb.
Written in colloquial English, the website also features posts from Anwar Al-Awlaki, an America-born cleric linked to several attacks on the U.S., including the Foot Hood massacre and the failed Times Square car bomb plot.
The publication, with its punchy headlines, seeks to recruit members to Al Qaeda in the Arabian Peninsula – the notorious terror group's Yemeni branch that is linked to the attempted bombing of a Detroit-bound U.S. flight last Christmas. And it has alarmed members of the U.S. intelligence community, some of whom say Khan may be encrypting messages within the site's 67 pages of flashy graphics.
On Tuesday, Rep. Sue Myrick, R-N.C., a member of the House Permanent Select Committee on Intelligence, said Khan should be stripped of his citizenship and charged with aiding and abetting Al Qaeda.
The eight-term congresswoman, whose district includes Charlotte and who has been monitoring Khan's activities since 2007, also expressed outrage with the intelligence community for not more aggressively pursuing Khan.
"Based on his activities, it really appears that he had a relationship with Al Qaeda in the Arabian Peninsula while he was here in the U.S.," Myrick said in an interview with FoxNews.com. "That was not followed up with the intelligence community."
Khan, a naturalized U.S. citizen who was born in Saudi Arabia, immigrated to the U.S. when he was 7. His family first settled in Queens, N.Y., before relocating to a quiet upscale neighborhood of row houses in Charlotte, N.C.
Khan first gained attention in 2007 when intelligence officials began monitoring his militant Islamic blog, "Inshallahshaheed" ("A martyr soon if God wills"), which he ran from the basement of his parents' home. Citing free speech laws, U.S. officials never charged him with a crime, arguing that Khan's website did not cross the line from inflammatory rhetoric to violence.
Khan's extremist blog, which called for the death of U.S. troops in Iraq, eventually came down. He later left for Yemen in October 2009 to reportedly study Arabic but never returned after purchasing a round-trip plane ticket.
"There's no question he crosses the line now," Myrick said. "How far does someone have to go before we take them seriously?"
Sen. Joe Lieberman, I-Conn., introduced legislation in May that would strip citizenship from Americans affiliated with a foreign terrorist organization.
Under current law, "A person who is a national of the United States whether by birth or naturalization, shall lose his nationality by ... entering, or serving in, the armed forces of a foreign state if such armed forces are engaged in hostilities against the United States."
Lieberman has said he wants the law to be amended to include those who become part of a terrorist organization.
The U.S. Department of Justice and the FBI have so far declined to comment on the Khan case.
Andy McCarthy, a former Assistant U.S. Attorney for the Southern District of New York who led the 1995 prosecution against convicted terrorist Sheik Omar Abdel Rahman, said it's no easy task to strip Khan of his citizenship.
"You have to commit some act which conveys you no longer want to be part of the American community," he said, and then show "you intended to forfeit your American citizenship."
A more realistic approach, he said, is to charge Khan with providing support to a terrorist organization through his recruitment efforts.
"If you could prove that he is behind a site that is giving support to Al Qaeda and you can prove that he knows what Al Qaeda is and generally supports its goals, then you could convict him of being a member of the Al Qaeda conspiracy," McCarthy said.