Muslim activist suggests resisting Trump is a 'form of jihad'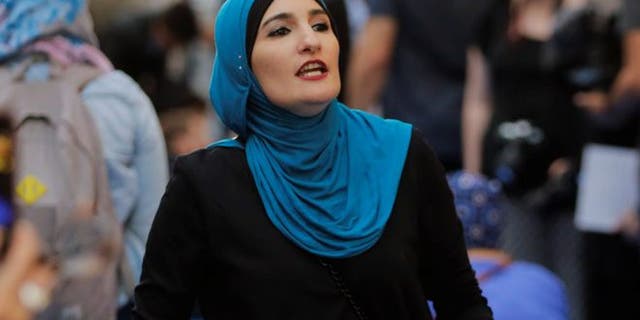 NEWYou can now listen to Fox News articles!
Controversial Muslim activist Linda Sarsour gave a fiery speech last weekend where she said fellow Muslim-Americans do not have to "assimilate" and blasted Trump administration policies, even suggesting that resisting those policies could count as a "form of jihad."
Sarsour's remarks came at the annual Islamic Society of North America convention in Illinois. Sarsour, who was a lead organizer in the Women's March after President Trump's inauguration, slammed the new administration, specifically referring to the president's executive order to temporarily ban travel from six predominantly Muslim countries.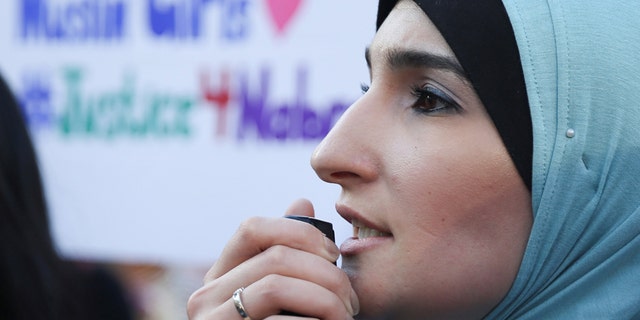 "Why are we so afraid of this administration and the potential chaos that they will ensue on our community -- and we already saw their potential when they come out every few weeks with Muslim ban one, Muslim ban two, Muslim ban three. They are relentless, they are persistent and consistent, and want to see how much we as a community can endure and want to see who our friends are and how hard we're going to fight back against this administration," Sarsour said, adding she is "outraged" when she "wakes up in the morning" and remembers "who is sitting in the White House."
The Supreme Court decided last week that much of the 'ban' could be enforced, while the high court prepares to take up the case in October.
Sarsour's criticism went beyond the ban, as she blasted "fascists" in the White House.
"I hope that we, when we stand up to those who oppress our communities, that Allah accepts from us that as a form of jihad," Sarsour said. "That we are struggling against tyrants and rulers not only abroad in the Middle East or the other side of the world, but here in these United States of America where you have fascists, white supremacists, and Islamaphobes reigning in the White House."
The term 'jihad' can be defined and interpreted in different ways. According to Merriam-Webster, jihad can be defined "a holy war on behalf of Islam as a religious duty," or the more innocuous "personal struggle in devotion to Islam especially involving spiritual discipline." The dictionary also defines jihad as "a crusade for a principle or belief."
DAY AFTER TRUMP SWORN IN, HUNDREDS OF THOUSANDS PROTEST PRESIDENCY IN CELEB-STUDDED MARCH
In an interview with The Washington Post on Friday, Sarsour said she was advocating "solely for peaceful, nonviolent dissent." As Sarsour has faced some critical coverage for the speech, her Twitter page as of Friday was filled with tweets from defenders saying she only referred to jihad as a "struggle."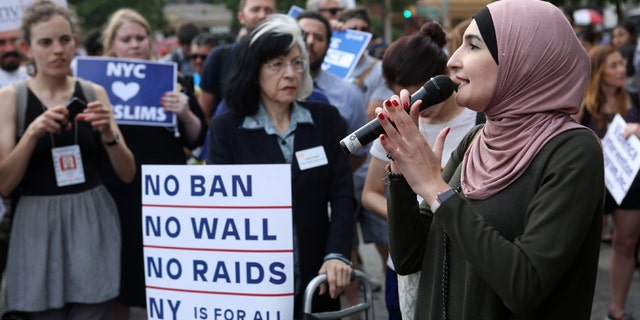 Sarsour had been praised by the Obama administration for her advocacy work and had campaigned for Bernie Sanders. But she's also faced criticism from women's rights advocates for her defense of sharia law and other positions.
Further, she stirred more controversy in her speech last weekend by calling out her "favorite person in the room" -- Imam Siraj Wahhaj, whom she described as a "mentor, motivator, and encourager." Wahhaj appeared on a list of unindicted co-conspirators in the 1993 World Trade Center bombings.
In the speech, she said the "number 1, top priority" was to "protect and defend" the Muslim community and suggested assimilation should not be a goal.
"It is not to assimilate and to please any other people or authority," Sarsour said. "Our obligation is to our young people, and to our women, and to make sure our women are protected in our community and our top priority, even higher than those priorities is to please Allah, and only Allah."