Murkowski to Make Decision on Potential Write-In Candidacy by Friday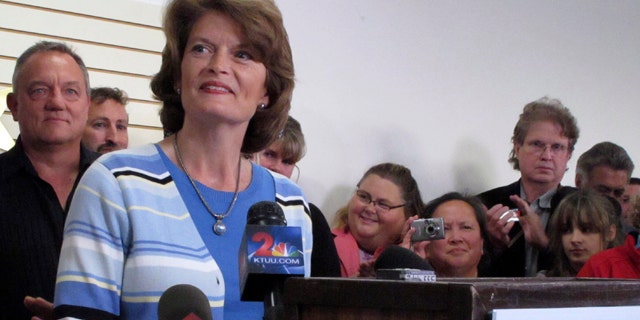 U.S. Sen. Lisa Murkowski says she'll decide by Friday whether to mount a write-in candidacy.
Murkowski conceded the GOP primary to Joe Miller. If she stays in the Senate race, a write-in run is her only option.
The Libertarian candidate said he won't step aside to clear a spot on that party's ticket. And Murkowski said in a statement she couldn't have sought the Libertarian nomination in good conscience, anyway.
While Murkowski said she believes the Alaska Republican party was "hijacked" by the Tea Party Express, she said she won't quit the GOP.
Tea Party Express ran ads supporting Miller and distorting Murkowski's position on federal health care legislation. She called the California-based organization an "outside extremist group."