Murkowski Claims Victory in Write-in Campaign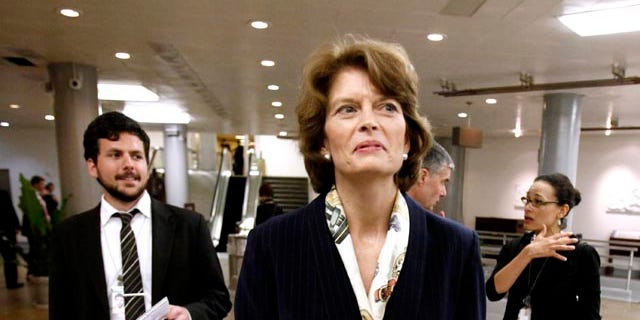 JUNEAU, Alaska -- U.S. Sen. Lisa Murkowski has declared victory in the Alaska Senate race, exactly two months after announcing her long-shot write-in campaign.
Murkowski, who flew to Alaska from Washington as the last votes were being tabulated, was greeted with chants of "We made history," during a rally in Anchorage.
She says the win feels a bit "mind-boggling." But she says Alaskans chose the "commonsense path."
Murkowski is the first U.S. Senate candidate since 1954 to win with a write-in campaign. She took that route after losing the GOP primary to Joe Miller.
Miller has ceded nothing, saying he hasn't decided whether to seek a re-count. His campaign posted on its website what it called five "myths" to get people to believe Miller had lost. In one of those, the campaign cites an outdated vote tally that puts Miller on top, when Murkowski surpassed Miller on Tuesday.