Mueller, Trump Jr. photographed waiting in same DC airport terminal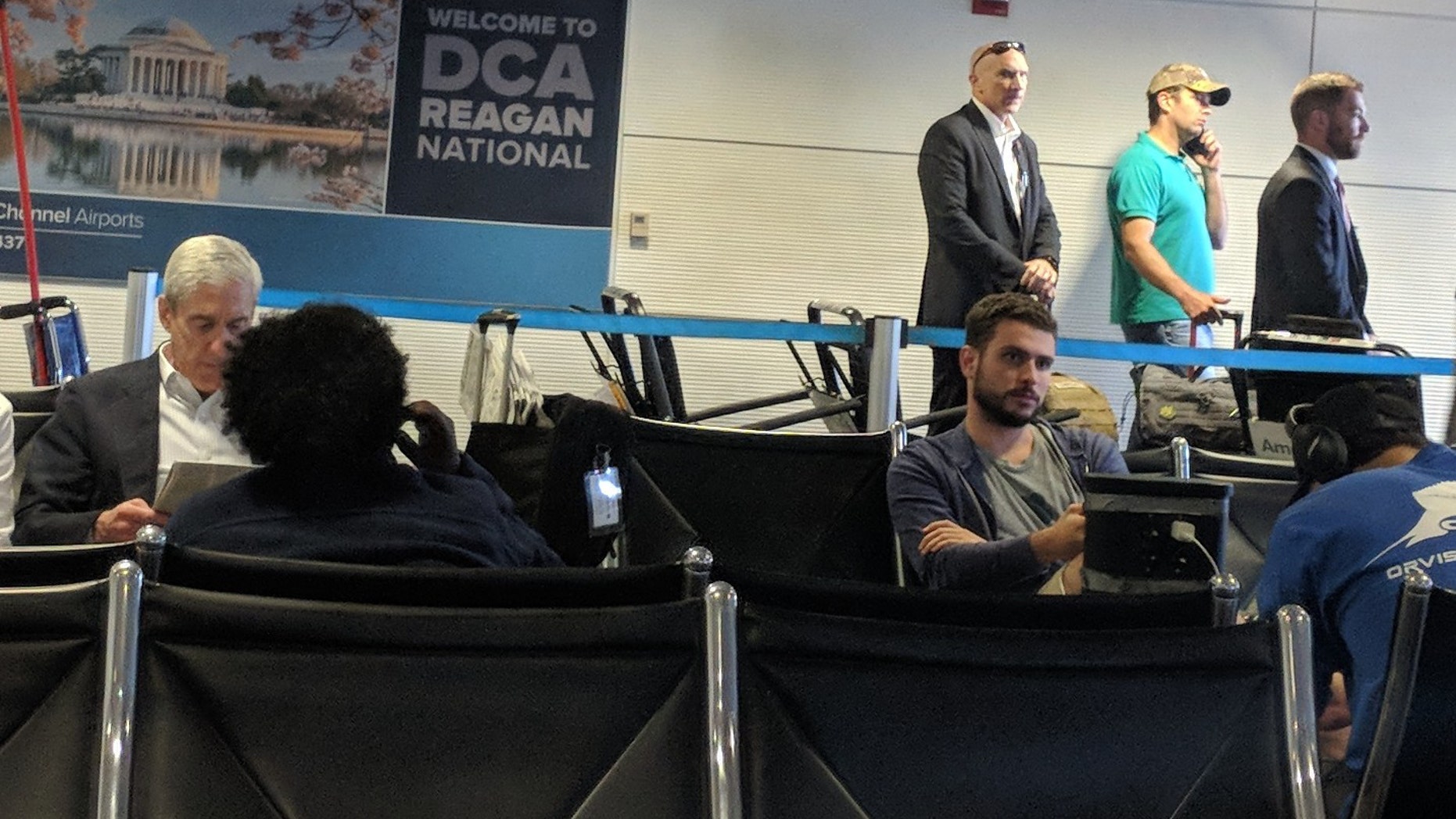 One flight out of D.C. certainly brought awkward to new heights.
A photo obtained by Politico Playbook showed both Special Counsel Robert Mueller and Donald Trump Jr., the president's eldest son, waiting at gate 35X at Reagan National Airport on Friday morning.
Mueller can be seen seated and reading a newspaper; Trump Jr. is standing against the wall on his phone.
From the photo, it's unclear whether the two men are oblivious to one another or deliberately avoiding eye contact.
But while it might appear Mueller is now physically closing in on Trump's inner circle, the special counsel's office assured Fox News he didn't know the presidential son was there.
"If it's accurate that the other person in the photo was Donald Trump Jr., Mr. Mueller was not aware of him and had no interaction with him," spokesman Peter Carr said.
Fox News confirmed that the person in the photo is the president's son. A source said he didn't know Mueller was in his midst.
Mueller is spearheading the probe into Russian interference in the 2016 election – which has at times scrutinized the actions of Donald Trump Jr., himself, notably the infamous Trump Tower meeting with a Russian lawyer and others.
Trump and his eldest son routinely deride what they call the "witch hunt," with the president hammering the probe again Friday morning as he denied a reported claim from his ex-attorney that he knew about the Trump Tower meeting.
Fox News' Peter Doocy contributed to this report.