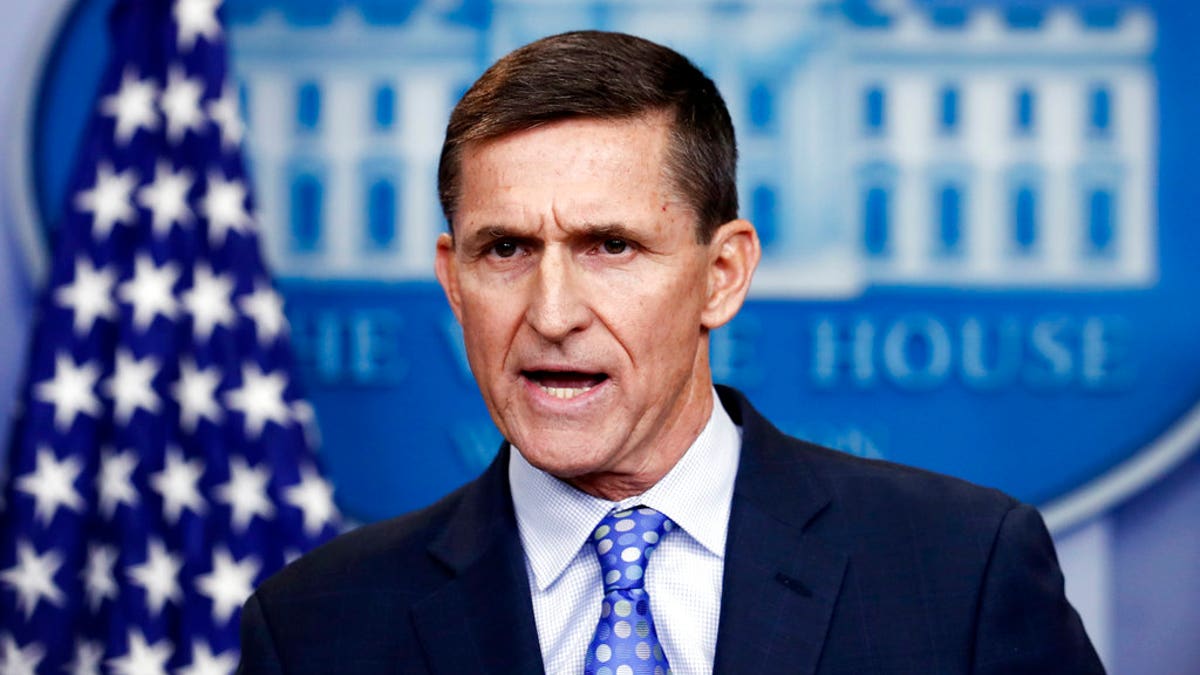 Special Counsel Robert Mueller is looking into an alleged plan involving former White House National Security Adviser Mike Flynn and a possible deal with Turkey, Fox News confirms – after a report that a proposal was floated to pay him and his son millions to deliver a controversial cleric to the Turkish government.
The Wall Street Journal reported that the alleged plan being investigated would have paid Flynn and his son Michael Flynn Jr. up to $15 million for delivering Fethullah Gulen to the Turkish government.
The Journal cited "people with knowledge of the FBI's inquiries" saying the bureau is asking individuals about a December meeting in New York City with Flynn and Turkish government representatives where Gulen's removal was discussed.
Lawyers for Flynn said in a statement that the allegations were "outrageous and prejudicial" before concluding, "they are false."
"Out of respect for the process of the various investigations regarding the 2016 campaign, we have intentionally avoided responding to every rumor or allegation raised in the media," Robert Kelner, Stephen Anthony and Brian Smith wrote. "But today's news cycle has brought allegations about General Flynn, ranging from kidnapping to bribery, that are so outrageous and prejudicial that we are making an exception to our usual rule."
President Recep Tayyip Erdogan has long sought for the U.S. to extradite Gulen, who resides in the United States. The Journal reported that the alleged discussions involved possibly moving Gulen to a Turkish prison island.
The investigation is part of Mueller's expansive probe of Russian meddling in the 2016 election and possible collusion with Trump associates. The probe has resulted so far in the indictment of Trump's former campaign manager Paul Manafort, relating to his work for the government in Ukraine.
Sources told the Journal it's not clear whether the Gulen plan resulted in any money changing hands.
Flynn used to lobby for Turkish interests. He left the Trump White House after misleading Vice President Pence on his contacts with the Russian ambassador. His Turkey and Russia ties are now the subject of various investigations.
Asked about the New York meeting in question, a White House spokesman told the Journal: "We don't have any evidence that such a meeting took place. And if it did it take place it happened not withstanding the transition."
Fox News' Catherine Herridge contributed to this report.