Mitt Romney Ready to Roll with Money and Organization in Place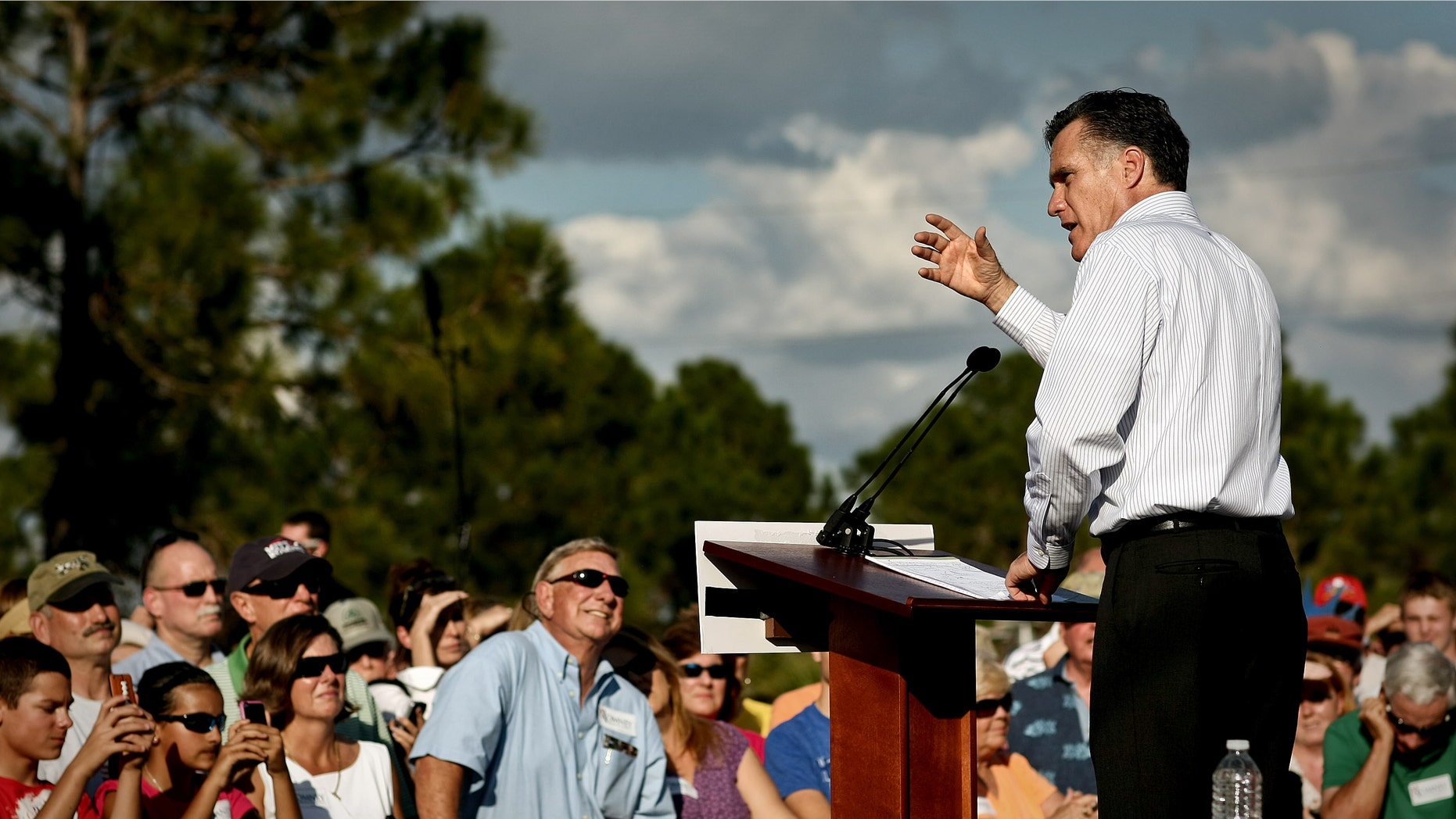 After handily winning the GOP Florida primary, former Massachusetts Governor Mitt Romney has money and momentum on his side as he plows ahead into a series of February political contests.
Talking unity like a nominee, Romney said Tuesday night he was "ready to lead this party and our nation" as he prepared to take his campaign to Minnesota and Nevada on Wednesday.
Chief rival Newt Gingrich meanwhile, worked to convince supporters that the primary is still a two-person race. Vowing to stay the course, Gingrich said, "We are going to contest everyplace." He planned stops in three Nevada cities on Wednesday.
Nevada and Maine have caucuses on Feb. 4. Minnesota, Colorado and Missouri all hold contests on Feb. 7. Michigan and Arizona hold primaries on Feb. 28.
Romney begins February with formidable advantages in fundraising and organization. His campaign raised $24 million in the final months of 2011, dwarfing his competitors and leaving him with $20 million to fight a primary battle that's increasingly spread across many states.
Mitt Romney: First Gringo-Latino President?
Romney won Nevada's caucuses in 2008, and a substantial Mormon population there could propel him to victory. Still, Texas Rep. Ron Paul has been organizing in the state for months and could pose a strong challenge. Romney's campaign is working to paint the nomination fight as a four-candidate contest, with Paul and former Pennsylvania Sen. Rick Santorum still in the mix. Santorum campaigned in Nevada and Colorado on Tuesday.
Florida was the first contest in the GOP primary season so far to feature a large Latino electorate. And the early tallies showed that Romney had done well.  A majority of Latinos in Florida backed Romney, a sharp improvement over his 2008 showing of 14 percent among Hispanic voters. He improved even more among Cuban voters, climbing from 9 percent in 2008 to nearly 6 in 10, the Associated Press reported.
One issue that Romney battled with during his campaigning in Florida was immigration. His vocal opposition to the DREAM Act, the proposed legislation that would legalize the status of people brought to the country as minors and were either attending college or enlisted in the military, brought on the scorn of immigration rights activists even after he eased his stance to say he would consider a bill for undocumented immigrants in the military.
Adding to this is the former Massachusetts governor's support of Kris Kobach, the controversial Kansas Secretary of State and one of the architects of the nation's tough immigration laws including Arizona's SB1070, which didn't sit well among many Latinos.
But luckily for the GOP front-runner, very few Florida voters called the issue of undocumented immigrants a top consideration in their vote. According to the exit poll, GOP primary voters this year were less apt than in 2008 to say undocumented immigrants working in the U.S. should be deported to the country they came from, and about 4 in 10 feel they should be offered the chance to become citizens.
Romney Wins Florida Latino Vote
Nevada is the next state contest that will feature a large percentage of Latinos, and immigration has featured prominently in recent political contests there.
But Romney, striking a note of unity in his victory speech on Tuesday night, unleashed a strong attack on Democratic President Barack Obama and said the competitive fight for the GOP nomination "does not divide us, it prepares us" for the fall.
"Mr. President, you were elected to lead, you chose to follow, and now it's time to get out of the way," Romney declared.
With 100 percent of Florida's precincts reporting, Romney had 46 percent of the vote to Gingrich's 32 percent. Santorum had 13 percent and Paul 7 percent; neither mounted a substantial effort in the state.
Based on reporting by the Associated Press. 
Where Newt Gingrich Stands on Latino Issues
Where Mitt Romney Stands on Latino Issues
Where Ron Paul Stands on Latino Issues
Where Rick Santorum Stands on Latino Issues
Follow us on twitter.com/foxnewslatino
Like us at facebook.com/foxnewslatino