Missouri House candidate's children urge people to not vote for their father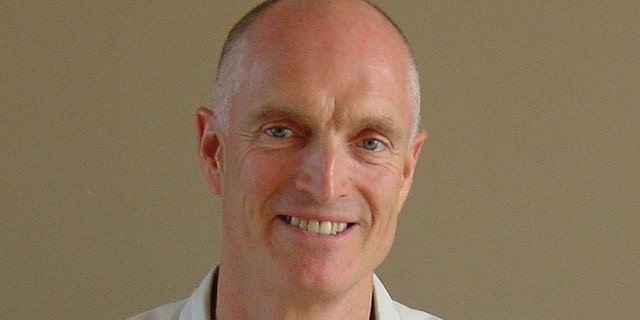 The son and daughter of a Missouri House candidate have called on people to not vote for their father.
Steve West, 64, is running as a Republican for the state's 15th House District. His daughter, Emily West, told the Kansas City Star on Monday that people should reject her father at the voting booth.
"I can't imagine him being in any level of government," Emily West told the newspaper. "He's made multiple comments that are racist and homophobic and how he doesn't like the Jews."
Her brother, Andy West, added his comments Tuesday, saying his father is "a fanatic" who must be stopped.
"If he gets elected, it would legitimize him," he said. "Then he would become a state official, and he's saying that Jews shouldn't even have civil rights."
WISCONSIN DEMOCRAT RANDY BRYCE HIT OVER CRIMINAL RECORD, POLICE COMMENTS IN AD FEATURING BROTHER
West's children told the Kansas City Star they became concerned after they drove through Clay County, the district he would represent if elected, and saw several yard signs supporting him.
West garnered attention after word spread about views he frequently expressed on his radio show and his YouTube channel.
In his Oct. 15 radio show, called "The Hard Truth with Jack Justice," West complained about the relationship between the United States and Israel.
"He's made multiple comments that are racist and homophobic and how he doesn't like the Jews."
"They have been running this assault on America," he said. "They have been giving us gay marriage, pornography, abortion, everything that's anti-Christian. This is what they do. This is how they corrupt a Christian nation, because they are an anti-Christ people."
Emily West told the paper that her father's views have caused a rift between him and his children. She has not spoken to him since he rejected her suggestion that he drop out of the race after he won in August.
West blames his ex-wife for his children's rejection.
"I had a toxic divorce from my ex-wife and she's poisoned my kids, and I have to live with that," he told the Kansas City Star.
West told the newspaper that he is "absolutely not anti-Semitic."
A request for comment by Fox News wasn't immediately returned.
MIDTERMS GET PERSONAL: NEVADA'S ADAM LAXALT LATEST TO FACE POLITICAL ATTACK FROM FAMILY MEMBERS
After West won in August, the Missouri Republican Party issued a statement saying his "abhorrent rhetoric has absolutely no place in the Missouri Republican Party or anywhere. We wholeheartedly condemn his comments."
Rep. Jon Carpenter, the Democratic incumbent who's running against West, said many people who support him may not know his views. He also said he was "deeply disturbed by his candidacy."
West is not the first candidate to be hit with attack ads and op-eds featuring siblings and other family members.
In September, six of Rep. Paul Gosar's siblings told people to vote for their brother's Democratic opponent in the upcoming midterm elections. Gosar, R-Ariz., is running for reelection in Arizona's 4th Congressional District.
Adam Laxalt, the Republican nominee for Nevada governor, made headlines after a dozen of his relatives came together and wrote a scathing op-ed published in the Reno Gazette-Journal last month. The op-ed generated a rebuttal from 22 different relatives, who slammed the original column as a "vicious and entirely baseless attack" and supported Laxalt.
Fox News' Judson Berger and the Associated Press contributed to this report.