Missouri AG issues emergency regulation, tip line to report transgender procedures on minors: 'Child abuse'
State Attorney General Andrew Bailey sees 'economic benefit to certain bad actors' promoting hormone therapies to minors
Missouri Attorney General Andrew Bailey issued an emergency regulation last week regarding gender transition interventions on minors and launched a website to report allegations of malpractice at gender clinics in the state.
"It's about protecting children for me," Bailey told Fox News Digital. "We've got to inject some sanity into this conversation. Gender is an objective reality defined by biology, in the same way that gravity is an objective reality. It is unhealthy to deny objective reality."
The emergency regulation, which was announced last Monday, notes the "skyrocketing number of gender transition interventions despite rising concerns in the medical community that these procedures are experimental and lack clinical evidence of safety or success," according to a press release from Bailey's office.
Because of their experimental nature, such procedures are subject to Missouri law governing unfair, deceptive and unconscionable business practices, Bailey said.
RACHEL LEVINE'S CLAIM ALL AGREE ON 'GENDER-AFFIRMING CARE' IS SLAMMED BY DOCTORS 'IN HIDING'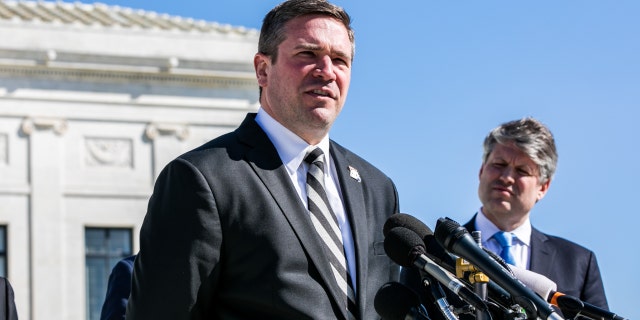 Citing state law that already prohibits experimental procedures without specific "guardrails," Bailey's regulation ordered that gender transition intervention in Missouri must include specific informed-consent disclosures.
Patients must be informed that the Food and Drug Administration has not approved puberty blockers and cross-sex hormones to treat gender dysphoria and has warned they can lead to brain swelling and blindness. They must also be told of the recent declaration from Sweden's National Board of Health and Welfare that the risks of puberty-suppressing drugs and cross-sex hormones for minors "currently outweigh the benefits."
Healthcare providers must also mention scientific studies suggesting transgender identity can emerge because of social factors, and note that the Endocrine Society found that about 85% of pre-pubescent children with gender dysphoria outgrow it during adolescence.
MISSOURI ATTORNEY GENERAL LAUNCHES INVESTIGATION INTO CHILDREN'S HOSPITAL TRANSGENDER CENTER
The regulation also prohibits gender transition intervention if a healthcare provider fails to provide a full psychological or psychiatric assessment that screens for mental health comorbidities and autism. Providers must also obtain written consent, track any adverse effects from any gender transition intervention and annually check if the patient has been subject to "social contagion."
Bailey told Fox News Digital his order comes on the heels of the investigation his office is leading into a whistleblower complaint against the Washington University Pediatric Transgender Center at St. Louis Children's Hospital.
"This is nothing short of child abuse masquerading as medicine, and we've got to stand up, take it seriously and put a stop to this."
Jamie Reed, former case manager at the hospital's transgender center, said in an affidavit submitted to the attorney general's office that she was employed at the hospital from 2018 until November 2022 as a case manager at the pediatric transgender center, which she accused of lying to the parents of patients, among many other issues.
According to the St. Louis Post-Dispatch, some parents have pushed back on her allegations.
PROPOSED 'TEXAS MILLSTONE ACT' WOULD BAN TRANSGENDER PROCEDURES UNDER AGE 26, OPEN DOCTORS TO PROSECUTION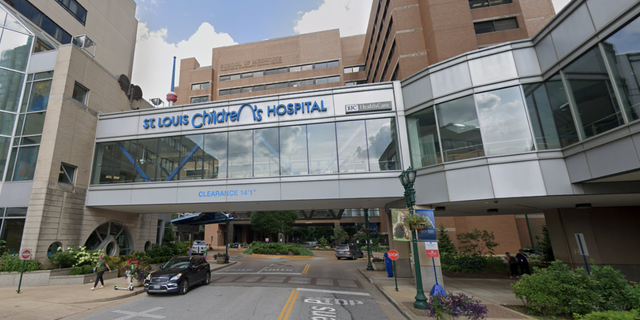 Bailey said that even if a fraction of Reed's allegations is true, they point to "a shadowy, clandestine web of these types of clinics across the state of Missouri."
"This is nothing short of child abuse masquerading as medicine, and we've got to stand up, take it seriously and put a stop to this," he added.
Bailey believes there are both political and financial incentives behind the proliferating number of pediatric gender clinics in the U.S.
TRANS PSYCHOLOGIST FILES BRIEF AGAINST MARYLAND SCHOOL DISTRICT HIDING TRANSITIONS FROM PARENTS: 'TERRIBLE IDEA'
"I think there are those who would rather push a radical left-wing ideology than protect children, and they will harm children in their march toward this radical left-wing ideology," Bailey said. "But then there's a money component, as well."
"If companies can get kids addicted to these treatments and these procedures and, ultimately, surgery, then they're addicted to both mental health procedures and mental health treatments," Bailey added. "They have a chemical dependency on these kinds of drugs moving forward. So there's an economic benefit to certain bad actors."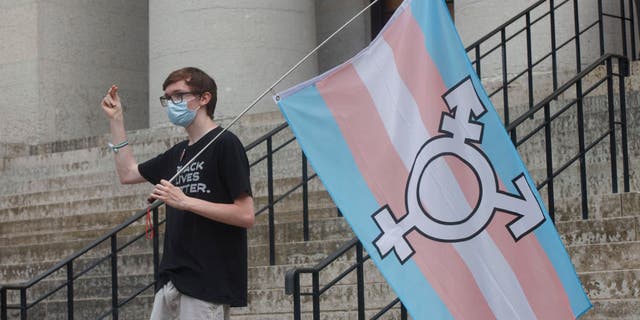 "So, we need to widen the scope of our investigation and look into all facets of why this is happening and how it's happening and how the state of Missouri can hold wrongdoers accountable," he added.
CLICK HERE TO GET THE FOX NEWS APP
Bailey's office on Thursday launched an online tip form for people to submit allegations of malpractice at Missouri gender clinics.
Fox News' Adam Sabes contributed to this report.