Missing ambassador, US Embassy in Germany pays for prof who compared Trump to ISIS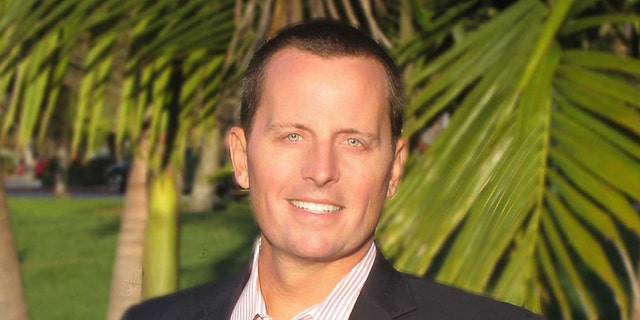 NEWYou can now listen to Fox News articles!
Officials at the U.S. Embassy in Germany hired a professor for a speaking engagement who once compared President Trump's rhetoric to that of the Islamic State. It's a move some lawmakers say is what you get when ambassador appointments aren't properly confirmed and deployed around the world.
"Germany is a very important partner to the United States," Sen. John Barrasso, R-Wyo., told Fox News. "It's hard to believe that the U.S. Embassy would invite someone who wrote those things about the president to speak."
The professor in question -- Arie Kruglanski, who co-founded the National Center for the Study of Terrorism and the Response to Terrorism -- wrote in December 2015 that both Trump and ISIS "exploit the fear and uncertainty so prevalent in the world today and skillfully cultivate it."
"The outcomes of their incitements can be disastrous," Kruglanski added in an opinion piece published in The Guardian. "If not arrested and resisted, they would set the world afire sowing chaos, death and destruction all around."
Kruglanski was, despite his writings, invited to Berlin in February to discuss Trump's national security strategy with U.S. diplomats and their German counterparts.
The U.S. Embassy in Berlin did not immediately respond to Fox News' request for comment. But its website noted that "as part of our nationwide speaker program, the U.S. Embassy regularly brings U.S. experts to Germany to promote mutual exchange on relevant topics."
In an email to Fox News, Kruglanski said the topics he was asked to discuss in Berlin were unrelated to his critique of Trump during the 2016 presidential campaign.
"I was invited to speak about my research on violent extremism, a topic that I have studied all over the world and in a variety of manifestations," he said. "It is unrelated to my analysis of President Trump's rhetoric during the campaign, which was the nature of my 'criticism.'"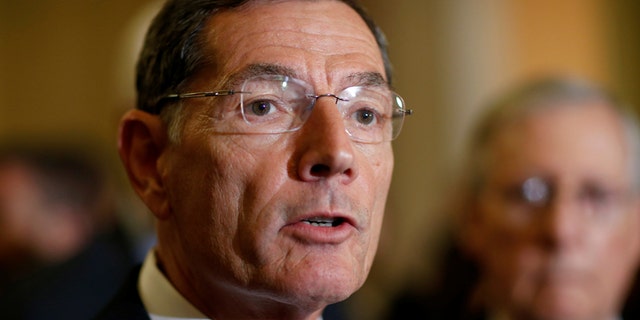 The incident for some has highlighted the fact that the U.S. Embassy in Germany has been without an American ambassador since the day Trump was inaugurated, while Democrats continue to block the nomination of Richard Grenell, a Trump pick with extensive foreign policy experience.
Trump tapped Grenell – the former spokesman for the U.S. Mission to the the United Nations under President George W. Bush – in September. But despite support from some Democrats as well as Republicans, his confirmation – along with those of a number of key ambassadorial nominees -- has been held up in the Senate.
"The Democrats have made a concerted effort to prevent President Trump from putting his team in place," Senator Barrasso said. "It's purely a political move on their part."
Barrasso wants to change a rule that allows for 30 hours of Senate discussion per nominee, which Republicans say effectively allows Democrats to jam up the appointment process. Barrasso wants to limit the number of hours of discussion to eight -- a standard Democrats supported under the Obama administration.
Grenell's nomination, which has been championed by a broad range of Republican and conservative officials and commentators, has also picked up the support of a liberal gay rights group, the Harvey Milk Foundation. If confirmed, Grennell – a former contributor to Fox News – will be the Trump administration's first openly gay ambassador.
"I understand those who are frustrated with the Trump administration and the actions the Trump administration has taken" Stuart Milk, the co-founder of the group, recently told the New York Times. "And I think that's misguided. It would be a huge void" if the nomination didn't proceed.
Milk helped establish the group in honor of his uncle, a prominent gay civil rights pioneer in California who was gunned down some three decades ago.
Senate Majority Leader Sen. Mitch McConnell, R-Ky., last month called for unanimous voice consent to push the nomination through. But Sen. Jeff Merkley, D-Ore., objected, citing his objections to some comments Grenell made on Twitter that he says showed "a complete disregard for the Senate confirmation process."
Grenell's supporters pushed back strongly on Merkley's objections, noting that the tweets since he was nominated last fall have focused on foreign policy issues.
Grenell declined to comment to Fox News while he awaits Senate action.