Millennial Cuban-Americans abandoning GOP to support Clinton, poll shows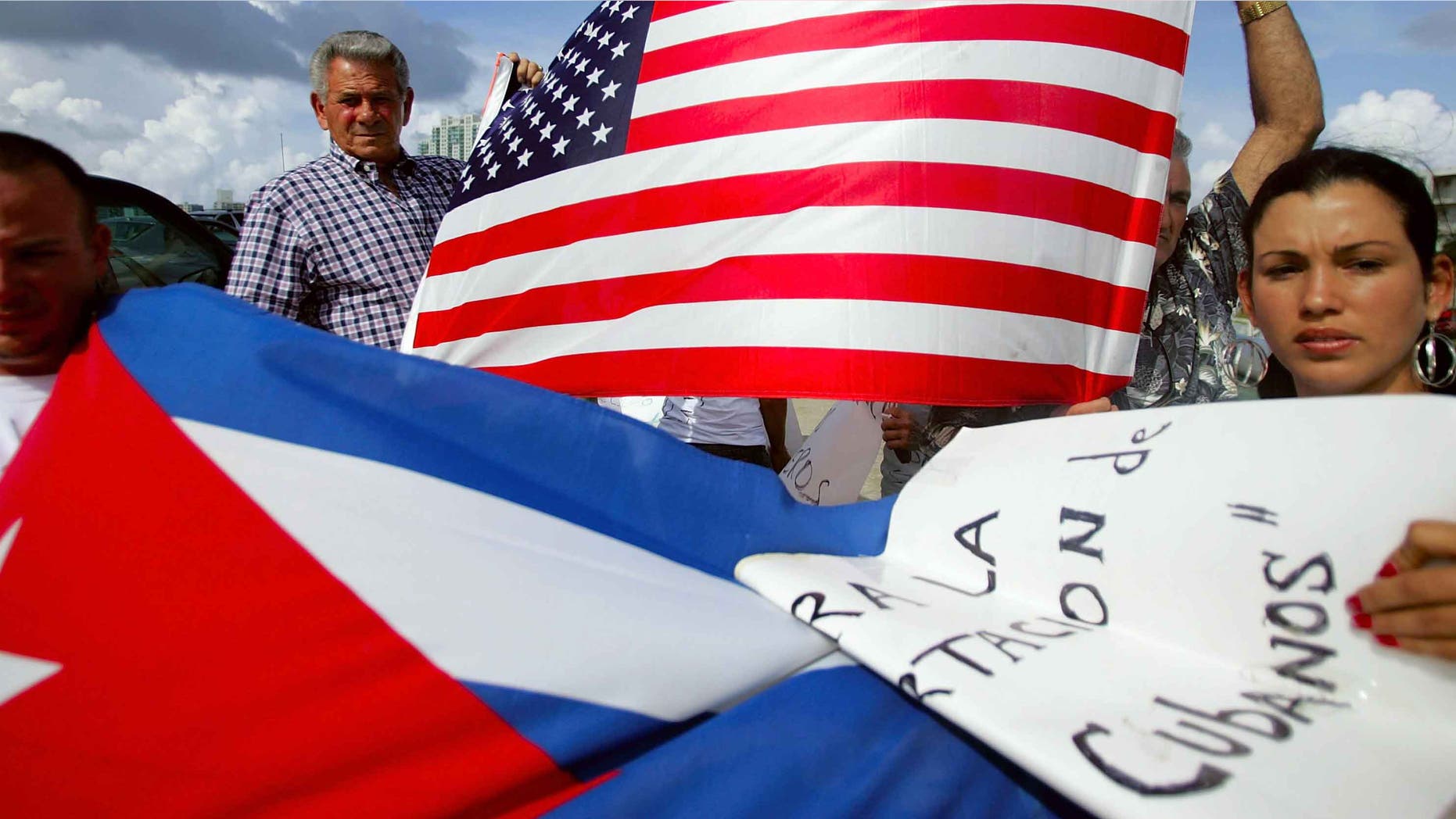 Rafael Sanchez is a Cuban-American who lives in the predominately Cuban neighborhood of Westchester in Miami-Dade County. He works at a local health center and has voted for the Republican presidential nominee in previous elections.
But this November, for the first time, the 29-year-old plans to switch his political affiliation.
"I'm voting for Hillary Clinton," Sanchez told Fox News Latino. "As much as I like to vote Republican as often as I can, the party itself has changed dramatically – to the point where I just vote Democrat."
Sanchez is not alone.
According to a new poll by Florida International University, for the first time in decades the majority of South Florida's Cuban-American voters – a dominant voting bloc in the region – are not supporting Republican nominee Donald J. Trump, despite him being a part-time local.
According to FIU, Trump is now in a dead heat with Clinton among Cuban-Americans in the area.
"As Trump struggles to garner the support of Latinos across the U.S., he may have lost the one group every Republican candidate has been able to count on for more than 30 years," FIU spokeswoman Dianne Fernandez said in a statement.
She described the trend as GOP "voter erosion."
Another new poll, conducted by Benixen &  Amandi International with the Tarrance Group, shows Clinton with a 53 to 29 percent lead over Trump among all Hispanics in Florida.
Clinton's 24-point lead, the Miami Herald points out, is still lower than the 60 percent support Barack Obama enjoyed among Florida Latinos when he won the state in 2012.
With the overall race for the Sunshine State so close – the Real Clear Politics average of recent polls shows Clinton and Trump deadlocked at 44 percent – Latinos, especially Cuban-Americans who formerly backed GOP presidential candidates, could tip the state – along with its 29 Electoral College votes – to the former secretary of state.
Leading the trend toward Clinton among Cuban-American voters are younger millennials who are breaking away from their parents' and grandparents' voting habits.
"There is definitely a difference, generationally," Melissa Pomares, a 25-year-old Cuban-American law student from Miami, told FNL in an interview.
Pomares voted for Mitt Romney in 2012 but is leaning toward Clinton this year. She says social issues are a big part of why.
"I was very pro-gay marriage," she said. "I think that there is definitely a disconnect between me and [previous generations in her family] as far as social issues go. They're definitely more traditionally conservative, and I think I'm more liberal."