Michigan official riles Detroit residents with comments on city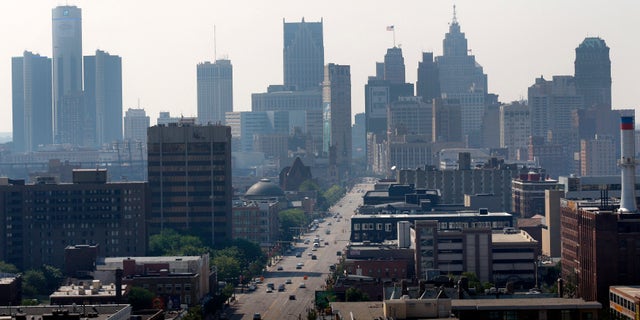 A Michigan official is facing criticism for his unsparing comments on Detroit in a recent New Yorker article.
Oakland County Executive L. Brooks Patterson, whose county is part of the Detroit suburbs, was featured in an article titled "Drop Dead, Detroit!"
In it, Patterson talked about urging people to avoid the city, even just to stop for gas, and voiced concern about the troubled city becoming an "Indian reservation."
He was quoted as saying: "I used to say to my kids, 'First of all, there's no reason for you to go to Detroit. We've got restaurants out here.' They don't even have movie theatres in Detroit -- not one."
According to MyFoxDetroit, Patterson is now facing a backlash from the community. The Rev. Charles Williams II, president of the state chapter of the National Action Network, is calling for an apology.
Patterson spokesman William Mullan, though, told MyFoxDetroit that the author of the article "had an agenda" when she interviewed him.
"She cast him in a false light in order to fit her preconceived and outdated notions about the region. Mr. Patterson's record on advancing regional issues in a transparent and responsible manner is unparalleled. His initiatives have had a positive impact on the region," he said.
The author, speaking to the Detroit Free Press, disputed that claim.