Michelle Obama in heated confrontation with heckler, incident left out of transcript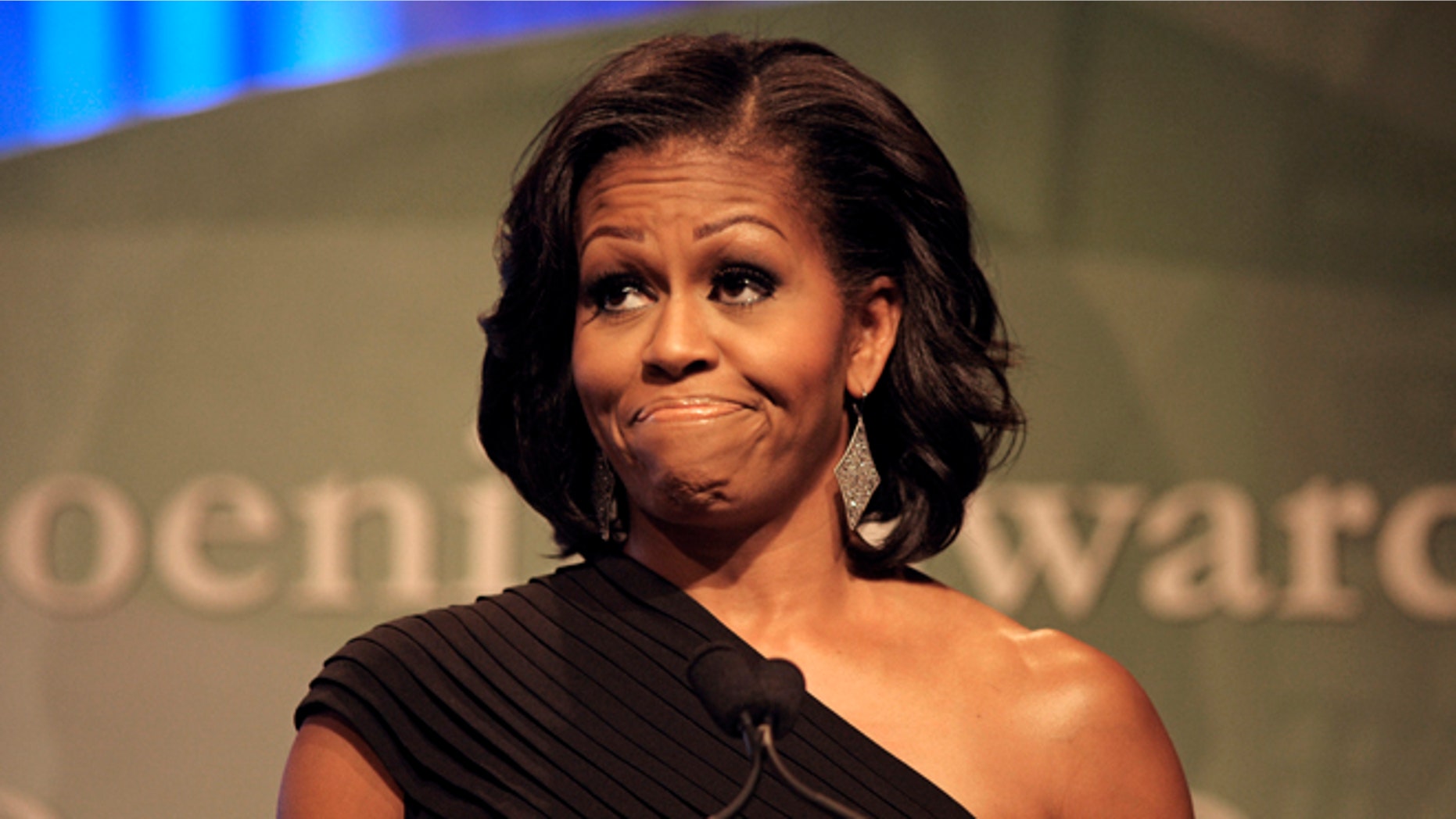 First lady Michelle Obama got into a heated confrontation with a heckler at a fundraiser on Tuesday night, though the standoff never made its way into the official transcript put out by the White House.
The pool report, which is produced by and for members of the media, detailed the incident.
According to the report, the first lady was interrupted about 12 minutes into her speech at a Democratic National Committee fundraiser in Washington. A pro-gay rights protester began shouting in support of an executive order on gay rights.
"One of the things I don't do well is this," Michelle Obama said, to applause
She then left the podium, moving toward the protester, and said the crowd could "listen to me or you can take the mic, but I'm leaving. You all decide. You have one choice."
The crowd shouted that they wanted her to stay, according to the pool report. A woman shouted at the protester that she needed to go -- the protester was escorted out.
The only part of this, though, that was captured on the official transcript was the very start, when Obama she didn't "do well" in these situations. The rest was described as "inaudible audience interruption."
It is possible it was not recorded because she left the podium during part of that exchange.
As for the protester, the pro-LGBT rights group Get EQUAL acknowledged she was Ellen Sturtz, one of their activists.
According to the pool report, she wanted a presidential order banning discrimination by federal contractors based on sexual orientation.