Miami lawmakers denounce rumored swap with Cuba for Joanne Chesimard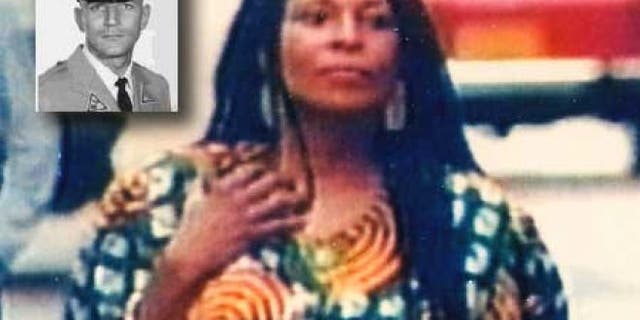 Sen. Marco Rubio and Rep. Ileana Ros-Lehtinen, both Republican Cuban-Americans from Florida, are denouncing rumored plans for a prisoner swap between Cuba and the United States.
The rumored plans, NBC reported, citing unnamed U.S. officials, could involve handing over convicted Cuban spy Ana Belen Montes to Cuba in exchange for fugitive Joanne Chesimard, who killed a New Jersey police officer and has been living free in Cuba since 1984.
Chesimard escaped from a New Jersey prison in 1979.
Montes was convicted of spying for the Cuban government in her role as U.S. intelligence analyst, a job she did for 16 years. Montes, who pled guilty, was sentenced to 25 years in jail.
Rubio said that Montes did considerable harm to the United States and, as such, should finish serving her sentence and not be returned to Cuba, where she will not be incarcerated.
"Ana Belen Montes is one of the most hardened and unrepentant spies ever captured and convicted by the United States government," said Rubio in a statement. "Over an extended period of time, Belen Montes repeatedly compromised our national security and endangered American lives."
"The Obama Administration has shown a reckless approach to one-sided prisoner swaps that endanger America's security," Rubio said, "and send a message that our justice system can be circumvented for the right price or the right short-sighted political goal."
Adding to the speculation that a high-level prisoner swap may be in the making, The Miami Herald reported in recent days that U.S. officials from several government agencies – including the Federal Bureau of Investigations, U.S. Immigration and Customs Enforcement, and U.S. Customs and Border Protection – were taking part in a an unprecedented meeting in Havana with their counterparts there.
U.S. officials have not confirmed nor denied the rumors.
In a statement to Fox News Latino, the U.S. State Department only said: "The United States continues to seek the return from Cuba of fugitives from U.S. justice. The Department repeatedly raises fugitive cases with the Cuban government and will continue to do so at every appropriate opportunity."
Ros-Lehtinen said returning Montes would reward the Castro regime for giving safe haven to U.S. fugitives.
"Montes, a U.S. national who would be in effect seeking safe harbor in Cuba, was granted a fair trial with all possible and available defenses after she put our nation's national security at risk by spying for the Castro regime," Ros-Lehtinen said in a statement.
"The Obama administration must secure the return of criminals like Joanne Chesimard, a convicted cop killer, and others unconditionally. President Obama must insist on the unconditional return of all fugitives from U.S. justice."
Chesimard, a member of the violent Black Liberation Army, was convicted of the 1973 murder of New Jersey State Trooper Werner Foerster during a traffic stop. The BLA was responsible for killing more than a dozen police officers in the 1970s and `80s, said agent Aaron Ford of the FBI's Newark division.
Foerster and his partner stopped a car carrying Chesimard and two cohorts on the New Jersey Turnpike for a broken tail light. When the troopers approached the car, a gunfight ensued and both troopers were injured. Chesimard then took Foerster's gun and shot him twice in the head as he lay on the ground.
She was convicted in 1977 but escaped from prison in New Jersey in November 1979 with the help of accomplices. She spent the next few years living in safe houses, two of which were in New Jersey and Pennsylvania, before surfacing in Cuba in 1984.
The Associated Press contributed to this report.
Like us on Facebook
Follow us on Twitter & Instagram