Mexico's Peña Nieto compares Trump's language to that of Hitler and Mussolini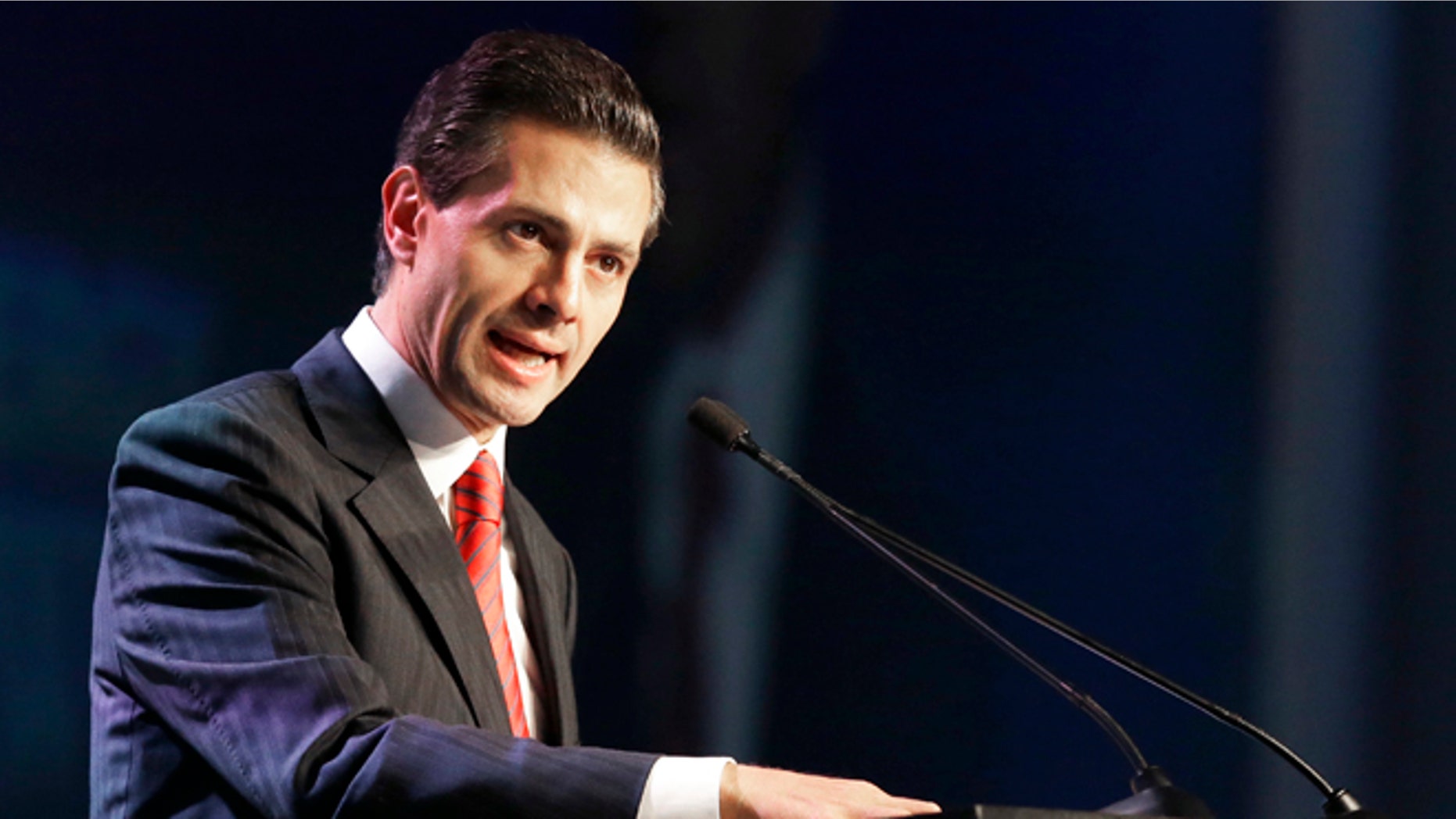 Mexican President Enrique Peña Nieto broke his official silence on Monday about Donald Trump and now, after weeks of silence on the real estate magnate's divisive language, it appears the head of state has a lot to say about the Republican front-runner.
In an interview with the Excelsior newspaper, Peña Nieto compared Trump's language to that of dictators Adolf Hitler and Benito Mussolini. Hours earlier, he sat down with El Universal, another leading paper, and warned that Trump's rhetoric is damaging bilateral relations.
Peña Nieto told Excelsior that sort of language has led to "very fateful scenes in the history of humanity."
"That's the way Mussolini arrived and the way Hitler arrived," he added.
Peña Nieto until now had avoided direct comments on Trump, who has pledged to build a wall along the two countries' borders and has said Mexican immigrants bring crime and drugs to the U.S. and are "rapists."
But as the New York businessman has built a lead in the GOP primary, current and former Mexican officials have begun to publicly express alarm. Former Presidents Vicente Fox and Felipe Calderón also have alluded to Hitler in describing Trump.
In the interview with Excelsior, Peña Nieto said that "there is no scenario" under which Mexico would pay for the border wall, as Trump proposes.
But he said he hoped cooler heads will prevail.
"I hope that prudence and restraint will prevail among the voters there, and at the end of the day there will be a government that we can seek dialogue with, as we have done with the government of the United States," Peña Nieto said.
He said he would work with whoever eventually wins this year's U.S. presidential election and to maintain a climate "of mutual respect and joint agreements."
In the interview with El Universal, the president said he would be "absolutely respectful" of the U.S. political process. But, he added, "It appears to me that (Trump's comments) hurt the relationship we have sought with the United States."
While Peña Nieto added that he is not worried about Trump actually winning the presidential election in November, he did say that his administration will "seek the path of mutual respect, constructive dialogue and bridges that allow us to really build a better relationship" with whoever gets elected.
Last month, former president Fox was not as guarded with his words when speaking about Trump and his proposed border wall.
"I'm not going to pay for that f***ing wall!" Fox told Jorge Ramos in an interview for Fusion. "He should pay for it. He's got the money."
The former Mexican president, who led the country from 2000 to 2006, also questioned Trump's allegiance to the Republican party, or, for that matter, any political party.
"He's not a Republican. Absolutely not," Fox said. "Those are not Republican principles. He is not a Democrat. He is just himself. He is egocentric."
The comments from Fox echoed those of his successor, Calderón, a few days before.
"Mexican people, we are not going to pay a single cent for such a stupid wall! And it's going to be completely useless," Calderón told CNBC.
The Associated Press contributed to this report.