Mexico: Alabama Immigration Law May Violate Trade Agreement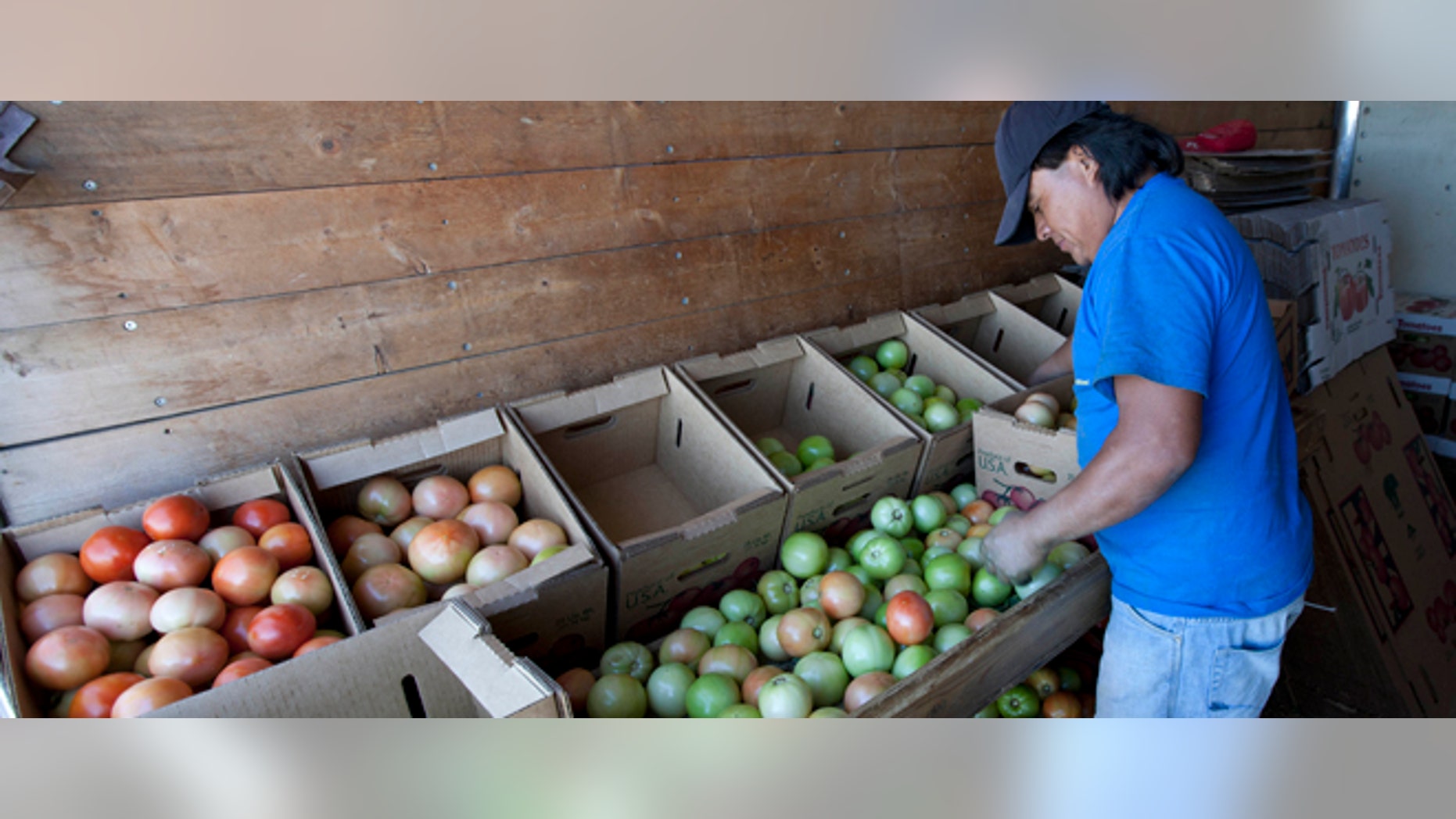 Mexico government officials are looking into whether Alabama's anti-illegal immigration law – considered the toughest such state-level measure in the nation – violates the North American Free Trade Agreement.
An official with Mexico's labor department confirms the review in a letter released Thursday by the group that filed the complaint, the Service Employees International Union. The Mexican government says it has asked the United States to begin talks about the matter that are allowed under NAFTA.
The labor organization and a Mexican attorneys group filed a complaint in April. They contend Alabama's law targeting undocumented immigrants violates protections guaranteed to migrant workers under a side agreement to NAFTA.
An SEIU statement says: "The NAFTA labor agreement is the only trade pact with a clause that specifically protects the rights of migrant workers, requiring that they be given the same legal protection as U.S. nationals regarding working conditions."
The complaint alleges that Alabama's law is discriminatory and abusive toward both immigrant and non-immigrant workers.
It claims that the law, known as HB 56, "violates international human rights and labor rights standards and undermines the ability of federal authorities to effectively enforce labor and employment laws."
Neither Alabama Gov. Robert Bentley, who signed the law last year, nor Attorney General Luther Strange had an immediate response.
Alabama was one of several states that passed immigration laws in the last two years on the contention that the federal government has been derelict in its responsibility to control the borders and enforce laws that punish – and by extension would cut down on – illegal immigration.
Aside from requiring all employers to register with a federal citizenship-verification system called E-Verify, Alabama's law barred residents from conducting basic business transactions if they lacked citizenship papers and required schools to check the citizenship status of new students.
SEIU International Secretary-Treasurer Eliseo Medina said in a statement: "We hope that further review of Alabama's racial profiling law will make clear its devastating impact on workers, on the law's potential for minimum wage and overtime violations, and on workers' freedom of association which are supposed to be protected under the NAFTA labor clause."
Federal courts have blocked parts of the law in response to lawsuits by the Obama administration and others.
State agriculture officials say the law has created chronic labor shortages since it was passed last year by the Republican-controlled Legislature, where sponsors said they wanted to drive undocumented immigrants from the state by making it difficult for them to live in Alabama.
This story contains material from The Associated Press.
Follow us on twitter.com/foxnewslatino
Like us at facebook.com/foxnewslatino