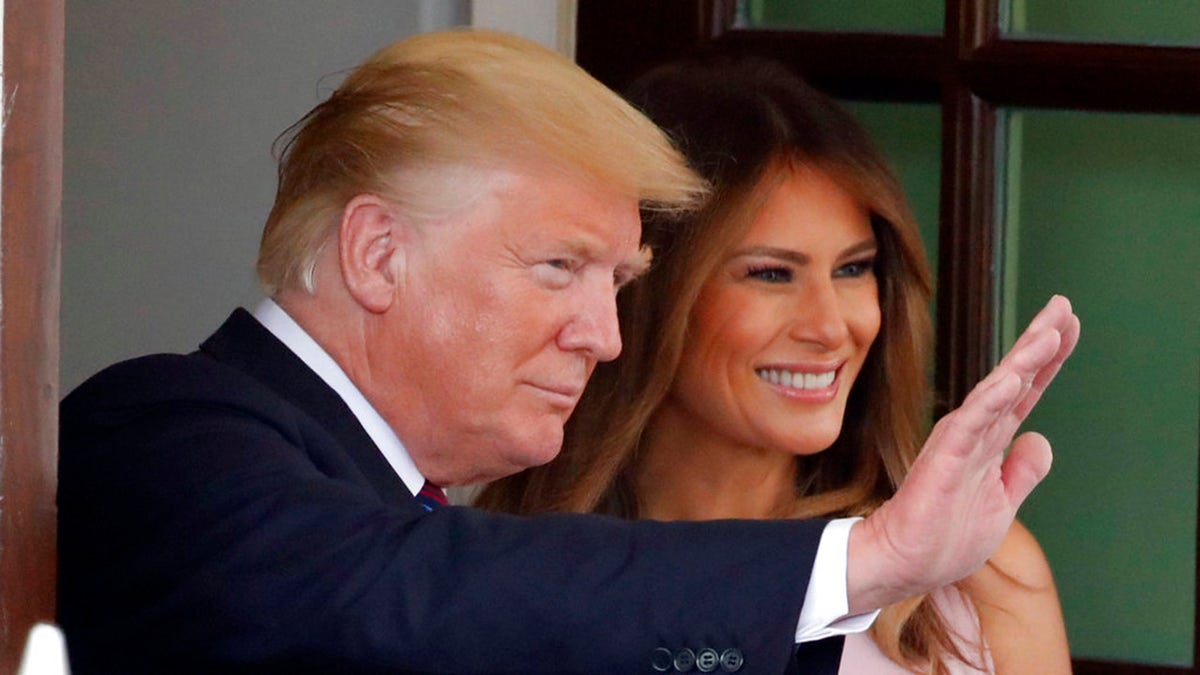 First lady Melania Trump on Thursday slammed the "senior official" who anonymously penned an anti-Trump op-ed in The New York Times -- with Mrs. Trump accusing the author of "sabotaging" the country.

"To the writer of the oped – you are not protecting this country, you are sabotaging it with your cowardly actions," she said in a statement.

The anonymous op-ed, published Wednesday, describes a secret inside plot to protect the country from President Trump's "misguided impulses" and described "early whispers" of a possible Cabinet coup to boot Trump out of office via the 25th Amendment.
"This isn't the work of the so-called deep state," the author claimed. "It's the work of the steady state."

Whie the author acknowledged the "bright spots" in the administration's agenda, including deregulation and "historic tax reform," the piece said that those victories came despite Trump's leadership style -- described as "impetuous, adversarial, petty and ineffective."

The piece led to fierce speculation about who was behind the bombshell, with multiple Trump officials coming out to distance themselves from it. Melania Trump's reaction represented the latest salvo in an aggressive pushback from the White House.
TRUMP LIEUTENANTS DENY PENNING OP-ED AS HUNT FOR AUTHOR INTENSIFIES, PRESIDENT SLAMS 'DEEP STATE'

In her statement, the first lady also took aim at The Times.

"Freedom of speech is an important pillar of our nation's founding principles and a free press is important to our democracy. The press should be fair, unbiased and responsible," she said.

"Unidentified sources have become the majority of the voices people hear about in today's news. People with no names are writing our nation's history. Words are important, and accusations can lead to severe consequences," she said. "If a person is bold enough to accuse people of negative actions, they have a responsibility to publicly stand by their words and people have the right to be able to defend themselves."

Hours earlier, White House Press Secretary Sarah Sanders accused the "anonymous coward" of "recklessly tarnishing the reputation of thousands of great Americans who proudly serve our country."
Fox News' Judson Berger and Kelly Chernenkoff contributed to this report.