McConnell denies Schumer's request for FBI briefing on Kavanaugh probe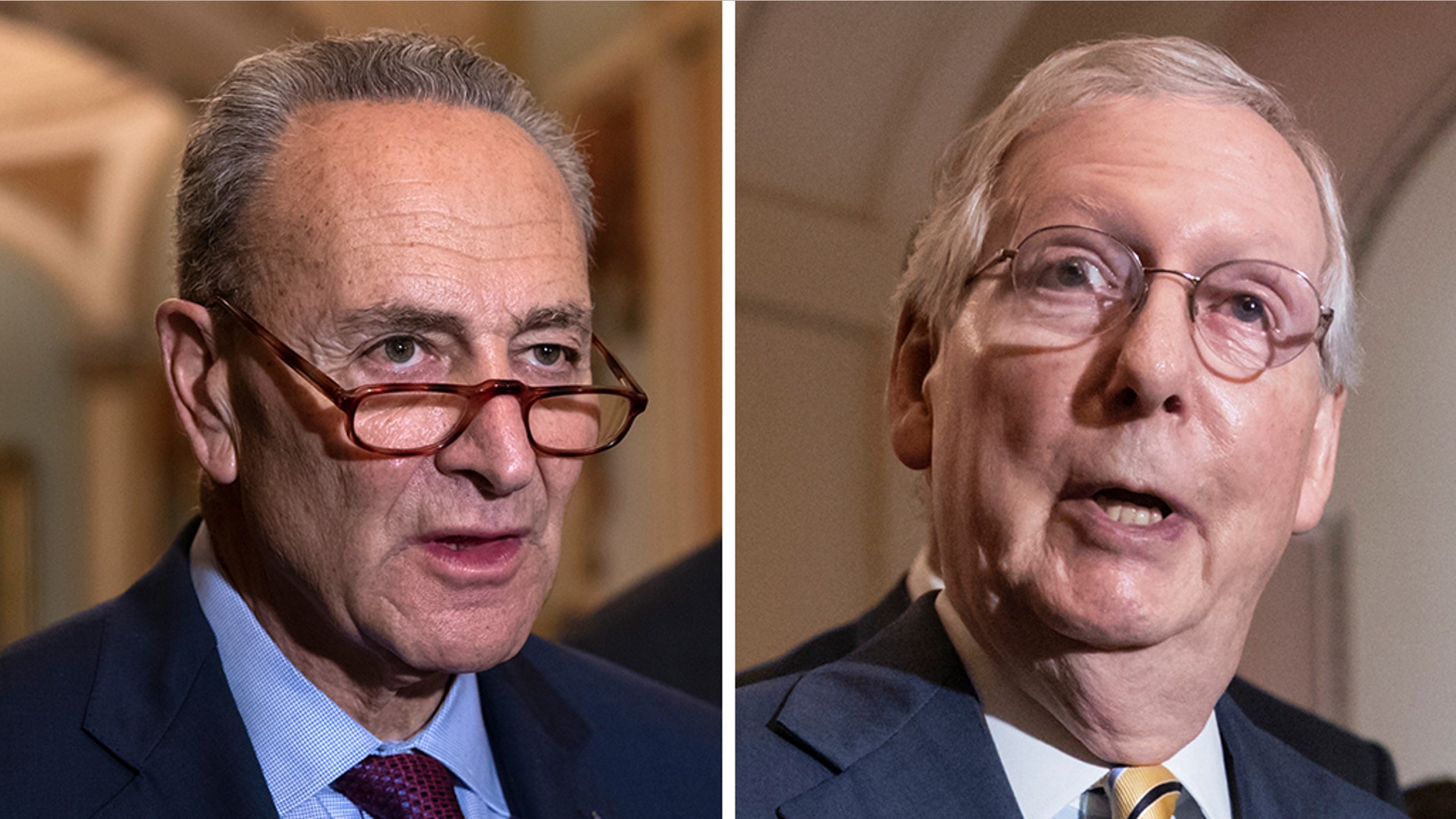 Senate Majority Leader Mitch McConnell on Wednesday denied a request made by Minority Leader Chuck Schumer to approve a briefing by FBI agents on the bureau's background investigation (BI) into Supreme Court nominee Brett Kavanaugh.
A briefing regarding the FBI's investigation, which is looking into allegations of sexual misconduct made against Kavanaugh, "would be unprecedented and irregular," McConnell said in a letter to the Democratic lawmaker.
"As I am sure you are aware, the handling of the results of BIs for judicial nominees is governed by a Memorandum of Understanding (MOU) between the Senate Judiciary Committee and the White House," the letter read. "It provides that designated and appropriately cleared staff members of the Senate Judiciary Committee are authorized to brief Members of the Senate on the results of BIs."
CAPITOL HILL TENSIONS FLARE OVER KAVANAUGH, AS PROTESTERS CONFRONT LAWMAKERS
In rejecting Schumer's request, McConnell suggested that such a maneuver would be a tactic intended to stall a vote on Kavanaugh's nomination.
"And, in all candor, I believe it would be used to further delay this nomination—a goal about which you and your Democratic colleagues have been abundantly clear and single-minded in pursuing," McConnell wrote. "Despite the gross mishandling of background material by Democrats on the Judiciary Committee, the Chairman of the Committee has promptly and professionally investigated every credible (and incredible), last-minute allegation against Judge Kavanaugh, consistent with standard committee practices.
"The FBI's supplemental BI will be handled in the same professional and customary manner," he continued.
GOP SENATORS SLAM DEMS' 'BASELESS INNUENDO' OVER PREVIOUS KAVANAUGH BACKGROUND CHECKS; SOURCES CALLS CLAIMS A 'JOKE'
The FBI's investigation, ordered by President Trump last week, came at the behest of several undecided senators whose votes are needed to confirm Kavanaugh to the Supreme Court
The report could be released as early as Wednesday, however two senior Senate sources told Fox News that it isn't expected to be released publicly.
Tensions between McConnell and Schumer have risen as of late. Earlier Wednesday Schumer took issue with McConnell blaming Democrats for the delay in voting on Kavanaugh, calling it "the most blatant falsehood I've heard uttered on this floor in a long time."
Fox News' Chad Pergram and Alex Pappas contributed to this report.