McCain sneaks across border, visits Syrian rebels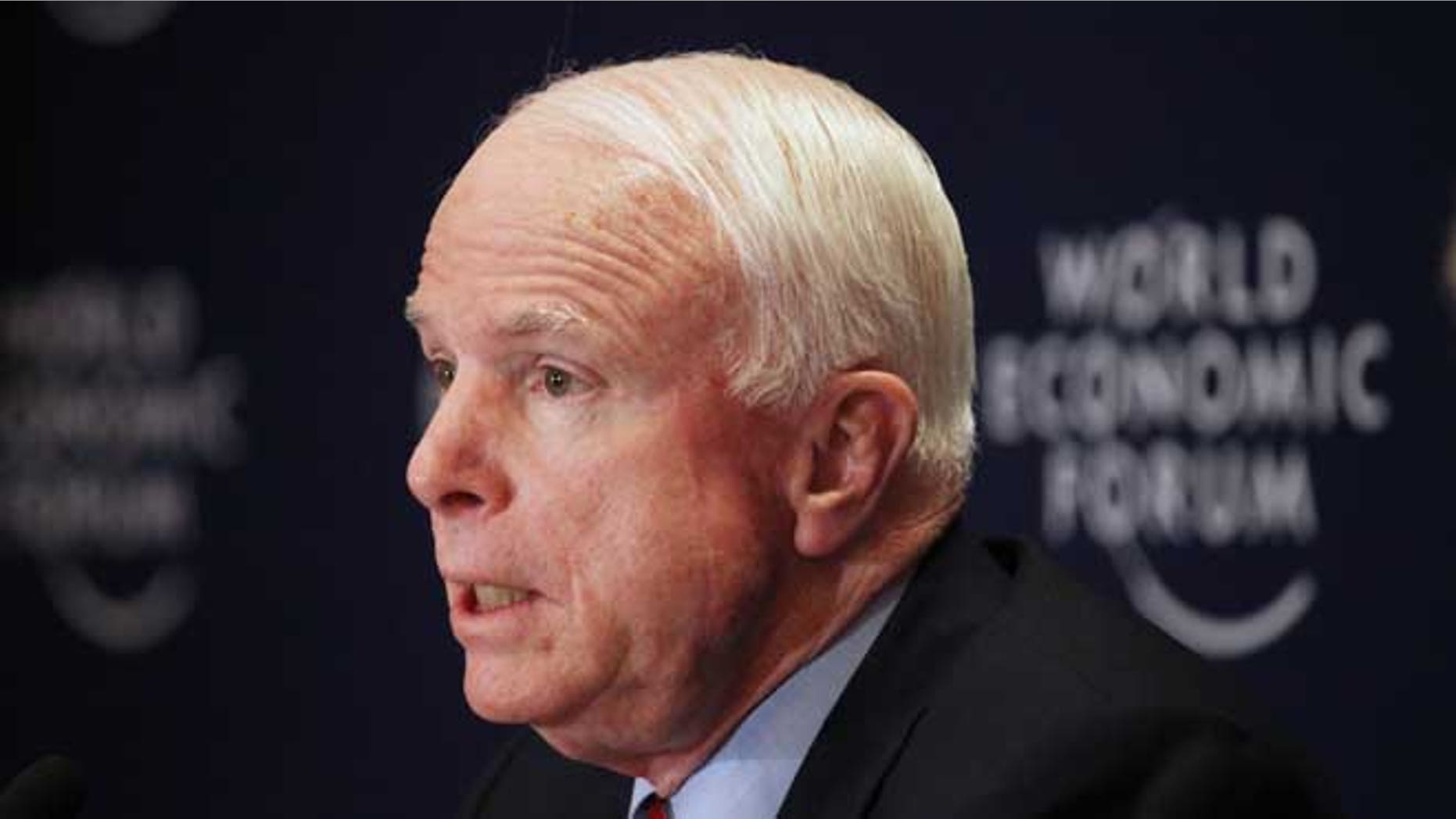 Arizona Sen. John McCain slipped into Syria for a meeting Monday with Syrian rebels, Fox News confirms.
The GOP lawmaker is one of Congress' strongest advocates for increasing America's role in Syria and became the highest ranking U.S. official to visit the country since civil war broke out there more than two years ago.
McCain crossed the Turkey-Syria border with Gen. Salem Idris, the leader of the Supreme Military Council of the Free Syrian Army, The Daily Beast first reported. McCain met with rebel leaders who called on the U.S. to up its support by providing weapons, a no-fly zone and air strikes on President Bashar al-Assad backers.
In the two years since violence broke out in Syria, more than 70,000 people have been killed
Last week, the Senate Foreign Relations Committee voted to provide weapons to rebels in Syria, as well as military training to vetted rebel groups and sanctions against anyone who sells oil or transfers arms to the Assad regime. McCain is a member of the committee and has questioned the Obama administration's hesitation to become actively involved in the fight.
Many have argued against U.S. intervention and say a heavy American footprint in Syria could do more damage than good for the opposition.
Calls to the White House for comment were not immediately returned.
The Associated Press contributed to this report.