McCain Donates $1 million to Help Senate GOP in Fall Elections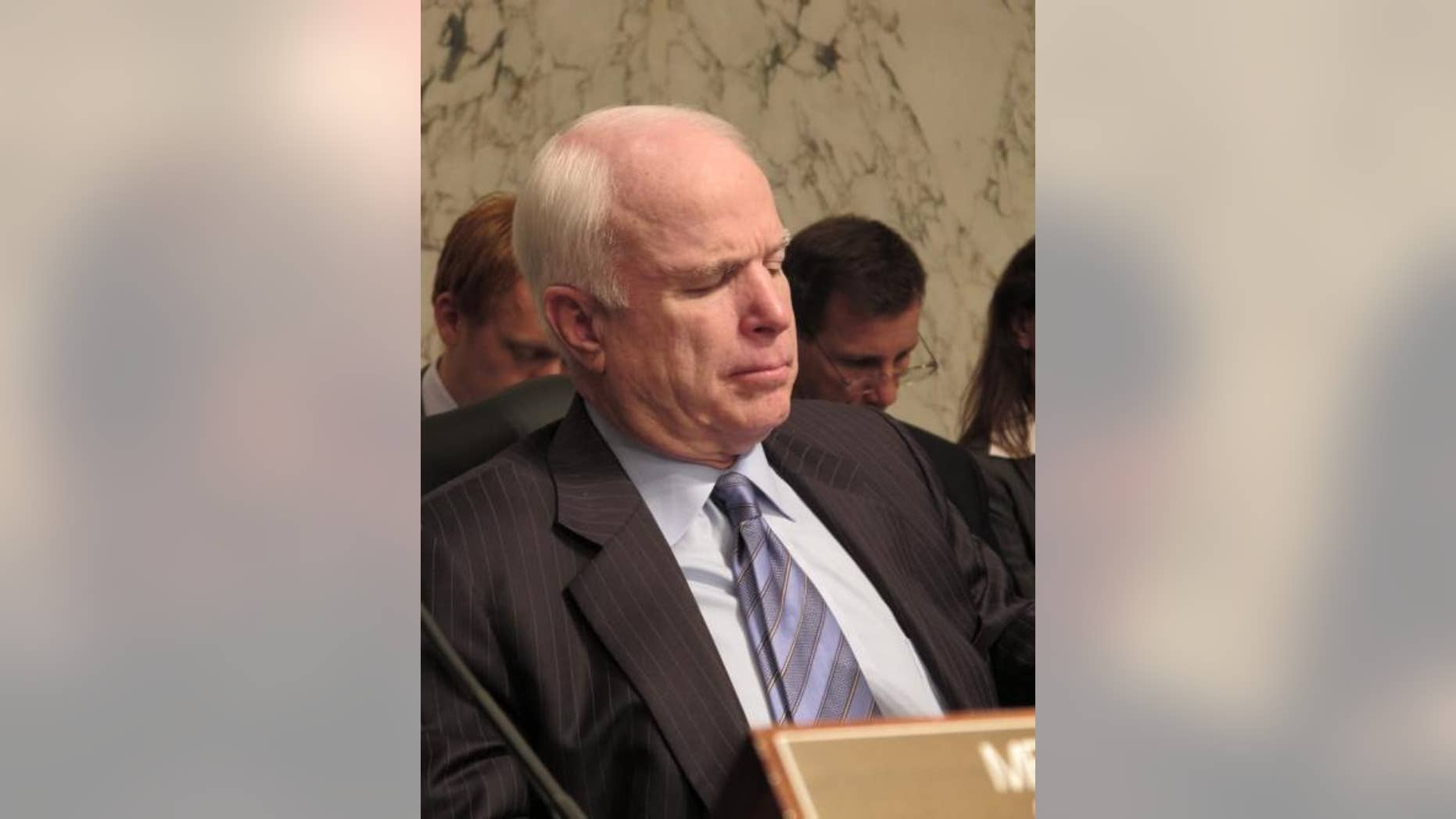 Sen. John McCain, R-Ariz, on Wednesday donated $1 million from his presidential campaign fund to the National Republican Senatorial Committee.
The senator will also put his feet where his wallet is, so to speak.
On Friday, the senator will be in Boston for GOP gubernatorial candidate Charlie Baker. And on Saturday, the 2008 GOP standard bearer will campaign with Republican Senate candidate Kelly Ayotte. A McCain aide said the senator plans a "stop by," rally, and town hall, with more to come for other candidates in the not-too-distant future.
Since his handy defeat of his GOP primary opponent former Cong. J.D. Hayworth, McCain leads his Democratic opponent, Rodney Glassman, by double digits, as the senator seeks fifth term.