Mayors from two dozen cities meet in NYC to discuss ways to implement immigration order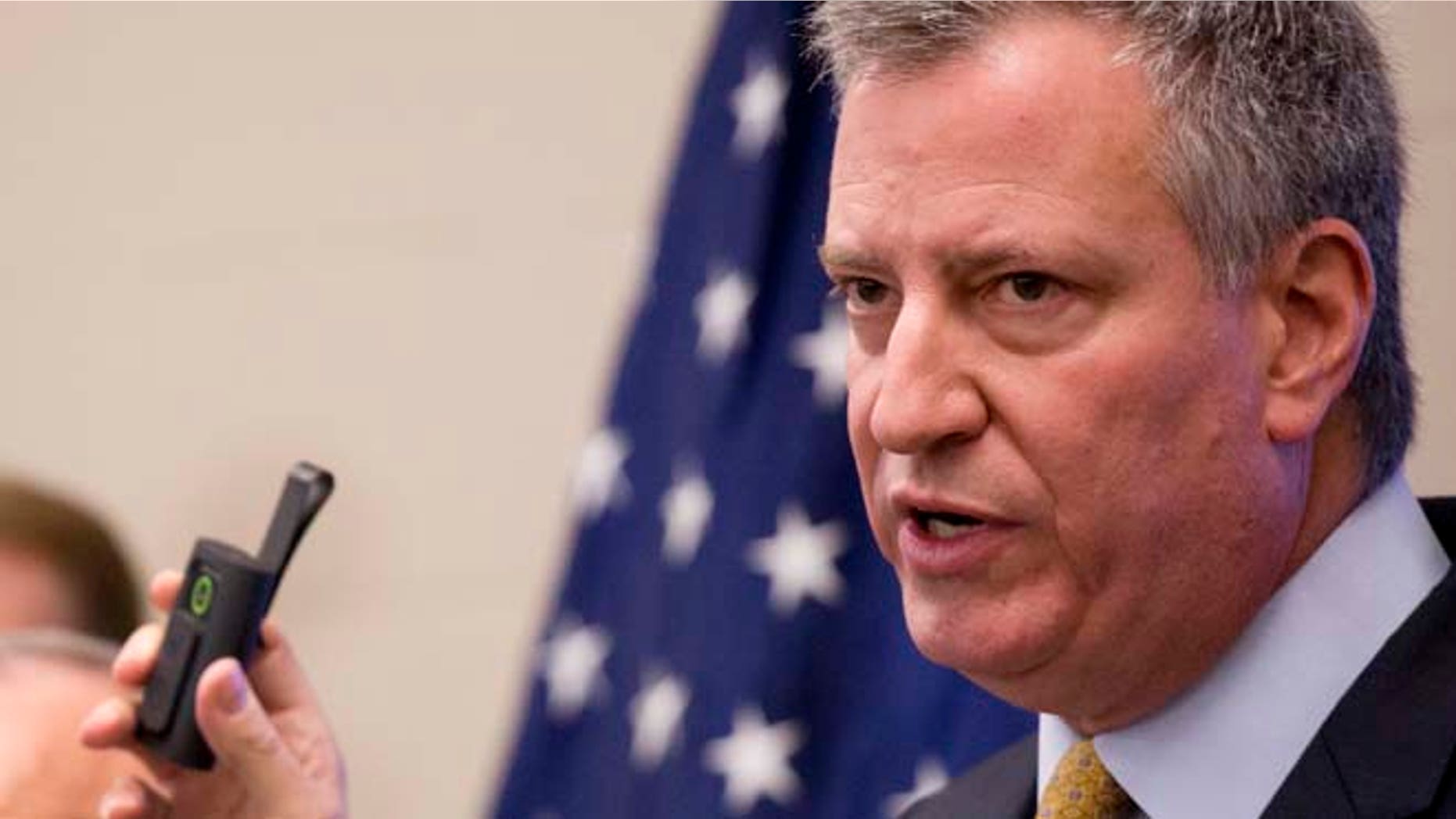 Mayors from two dozen U.S. cities met in Manhattan on Monday to discuss how to implement President Barack Obama's new executive action on immigration.
In a summit hosted by New York City Mayor Bill de Blasio at Gracie Mansion, the mayors and representatives brainstormed about how they could coordinate resources and ideas for implementing the executive action, which would extend deportation relief and work permits to some 5 million immigrants here illegally, mostly those who have been in the country more than five years and have children who are U.S. citizens or legal permanent residents.
Obama also reordered law enforcement priorities and expanded an existing deportation deferral program for immigrants brought illegally as kids.
"The President's plan to act on immigration reform is crucial to creating a more just country, and the federal government is depending on cities to implement the plan. It is critical that we get it right," said Mayor Bill de Blasio in a statement released by his office.
"Mayors are in the trenches and see firsthand the need for comprehensive immigration reform," de Blasio said. "We will take this opportunity to lay the ground work for a deeper national movement from the grassroots up."
The mayors discussed joining forces to push Congress to pass a comprehensive immigration reform measure.The cities represented at the summit included Detroit, Los Angeles, San Francisco, Atlanta, Baltimore and Philadelphia.
The mayors committed to de Blasio's "Five Point Challenge," which calls for launching a mayoral war room for federal action on immigration reform, establishing local coalitions to work with the newly formed Cities United for Immigration Action, helping protect immigrants from scams promising to help them obtain legal status or benefits, and tracking services and programs to ensure that they encourage the maximum enrollment of eligible immigrants to sign up.
The mayor's office added: "Following the summit, the cities will take the ideas and expertise discussed and build grassroots support at the local level."
Follow us on twitter.com/foxnewslatino
Like us at facebook.com/foxnewslatino