Mayor vows to make Portland, Ore., 'cleanest and most livable' in US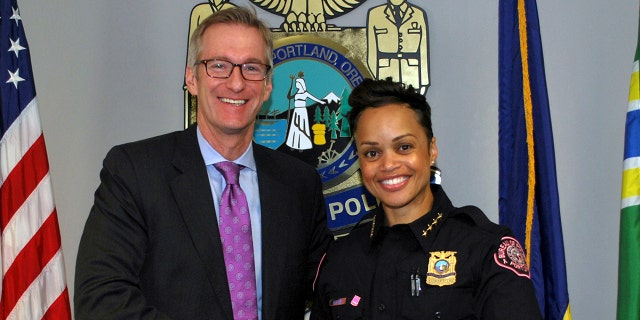 Mayor Ted Wheeler of Portland, Ore., has vowed to work toward making his city the "cleanest and most livable" in the U.S.
Wheeler, 55, who has been mayor since January 2017, announced his goal at a Thursday news conference. He said he planned to create a city program for cleaning up trash and litter, the Oregonian reported.
"We need to come together with a new and aggressive strategy around keeping our community clean and keeping our community livable," Wheeler said, adding "I've heard from everybody on this."
In July, the city drew some negative attention when "Occupy ICE" protesters created a camp outside the local office of U.S. Immigration and Customs Enforcement. Eventually the city cleared out the protesters, who left piles of trash and debris behind.
"It was pretty disgusting," nearby resident Frank Savage told Oregon's FOX 12 at the time.
More recently, a Portland woman filed a lawsuit, claiming her landlords had let so much trash pile up outside her apartment that she got bitten by a raccoon, the Oregonian reported.
Perhaps lampooning the situation, a Portland man recently created a "boyfriend" made out of trash, the paper reported.
On Thursday, Wheeler said his program would include installing more trash cans in the city core and establishing regular pickups at the receptacles, the report said.
"I don't think it's rocket science," the mayor said.
The mayor said complaints about trash on public streets are the most common grievances he hears from residents, according to the paper.
"In our last litter pick-up day we had, I'm told, over 1,000 people volunteered half a day to come out and pick up trash," Wheeler said. "So I know the community's excited and energized as I am to do this."
A city staffer told Portland's KGW8-TV that more details should be released in the coming weeks.
Wheeler reminisced about his childhood in Portland, where "you just didn't see litter."
"I expect it. The people I represent expect it," he said. "And there's a sense of urgency to it."