Mayor says Utah town will be 'more careful' following anti-Obama parade entry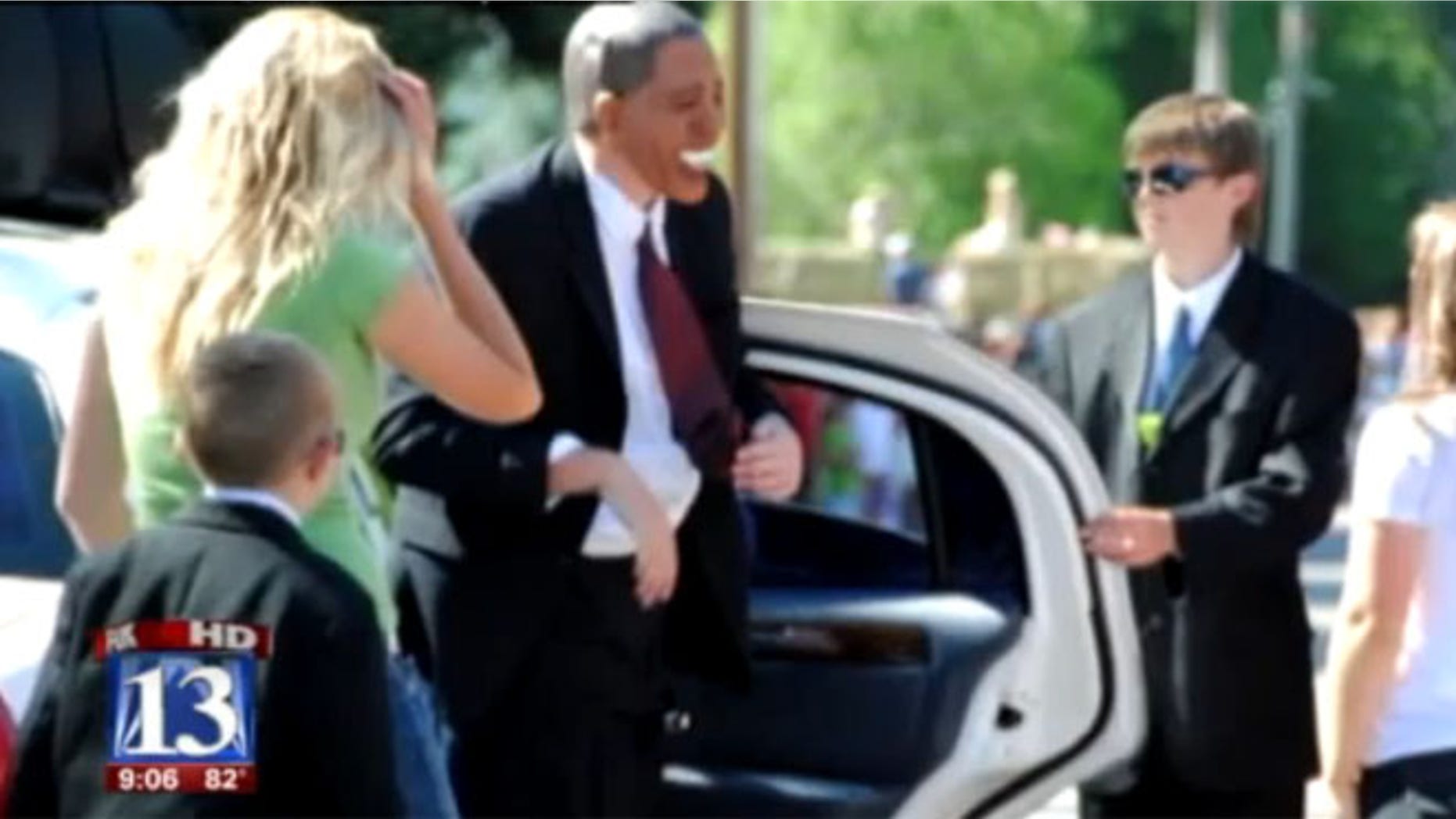 The mayor of a Utah town is vowing to be "a little more careful" in choosing who gets to march in the Fourth of July parade, after one entry mocking President Obama stirred controversy last week.
According to Fox 13 in Salt Lake City, one float in the Hunstville, Utah, parade included someone dressed up as Obama, with one sign reading: "Huntsville Welcomes Obama's Farewell Tour?"
Perhaps most controversial, though, was a photo snapped of the Obama actor in which he appeared to be grabbing his crotch -- the photographer, though, said the actor was just in the middle of a disco move.
Regardless, the county sheriff's office told Fox 13 the department reached out to Secret Service following complaints from residents. They said Secret Service "talked to our deputy about it."
Huntsville Mayor Jim Truett and City Council member Laurie Allen told Fox 13 the entry was included at the last minute.
"I think that they were trying to be funny and it really backfired," Truett said.
"Next year, I guess we'll just be a little more careful."
One resident, though, said he thought the act was "cute."
"We live in America and we can voice our own opinion," he said.