Defense Secretary Jim Mattis said Monday that if North Korea follows through on its threats to fire a missile at the United States, "it's game on."
Speaking to reporters, Mattis added that the U.S. military would "take out" any North Korean missile it detects is heading for American soil, including Guam, a U.S. territory. Mattis said the U.S. would detect a missile of that nature heading towards Guam "within moments."
Mattis added that if North Korea fires at the U.S., "it could escalate into war very quickly... yes, that's called war, if they shoot at us."
KIM JONG UN'S DISAPPEARANCE SPARKS CONCERNS MISSILE LAUNCH COULD BE IMMINENT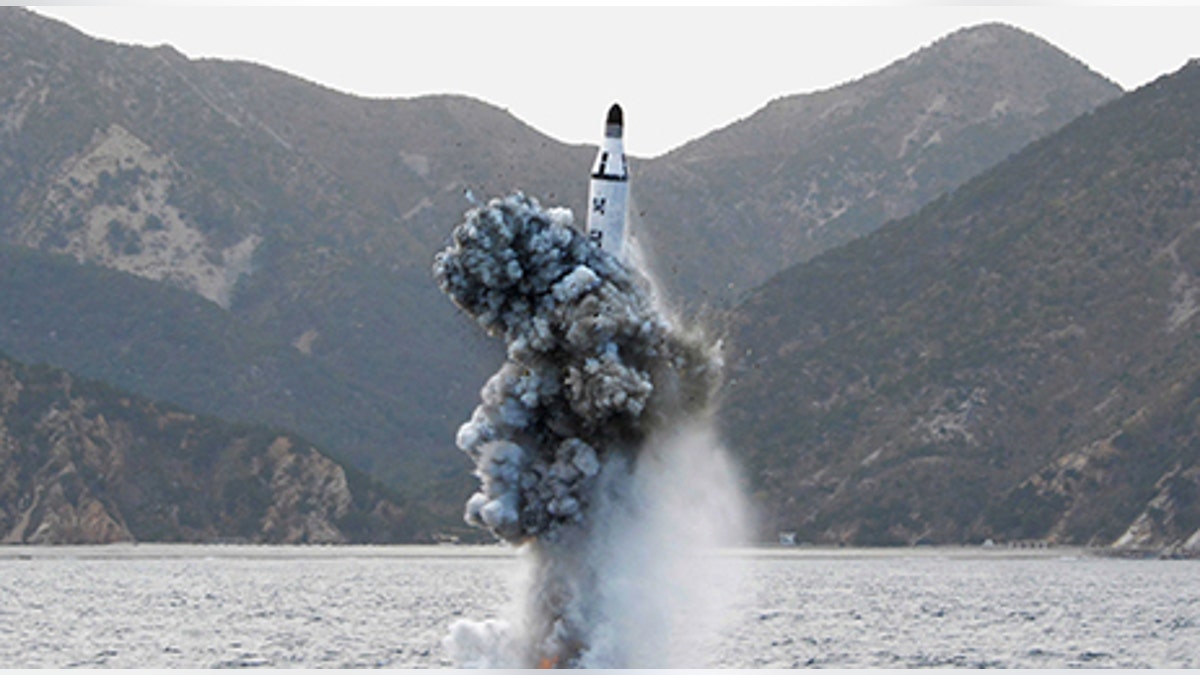 North Korea has warned it was considering a plan to launch four ballistic missiles to land in the sea just outside Guam.
Asked how the U.S. would respond, Mattis initially declined to say. When pressed, he said that if U.S. radars and other detection and tracking systems determine that a missile was going to fall into the sea, short of Guam, then the matter would be taken to President Donald Trump for a decision on how to respond.
Trump vowed last week that the U.S. would respond to an attack from North Korea with "fire and fury," and is "locked and loaded" should the country come close to attacking Guam.
Pentagon officials have told Fox News that the U.S. military stands ready to "fight tonight."
Fox News' Lucas Tomlinson and The Associated Press contributed to this report.