Massachusetts' First Latino Mayor Faces Challenge From Latino Councilman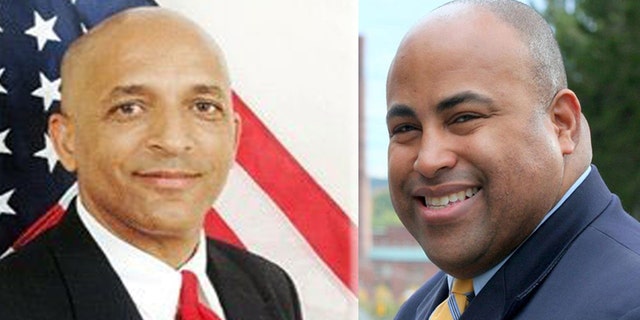 A two-term city councilor in Lawrence, Mass. is trying to unseat the mayor, who despite having faced recall elections and allies who have been hit with corruption charges, still remains the front-runner.
Daniel Rivera, a Gulf War veteran and president of the Lawrence City Council, is running against Mayor William Lantigua, who has received endorsements by such important groups as firefighters, and the president of the Police Superior Officers Association, according to the Boston Globe.
The election is Nov. 5.
Rivera, whose mother is Dominican and father is Puerto Rican, has described Lantigua, who was Massachusetts' first Latino mayor, as elusive and indifferent and someone who has not helped the image of Lawrence across the state.
The city, a mill city which has a large Latino population, has the state's highest unemployment rate, at 15 percent, according to the newspaper.
"We've got to get jobs," Rivera said, according to the Globe. "If we're not a safe community, no one's going to bring their businesses in here."
Lantigua came to the United States in 1974 from the Dominican Republic.
His supporters say he made the city responsive to Latino residents in a way that it had not been under other administrations.
Opponents counter that he made the city's already struggling image worse. The mayor is facing a lawsuit by the state attorney general, who is accusing him of campaign-finance law violations, the Globe noted.
Scandals have dogged Lantigua; they've included state and federal investigations, two recall attempts, and the indictments of two of his close allies on political corruption charges, according to the Globe.
The newspaper added that the mayor has also faced accusations of using city operations for personal gain, which he has denied. He has not been charged with any wrongdoing.
Recall elections have failed to oust the charismatic mayor despite controversies.
"People are afraid of William Lantigua," said Zoila Gomez, who was a Lantigua supporter in 2009 but now chairs Rivera's campaign, according to the Globe. "People have the perception that he's unbeatable, and he isn't."
Follow us on twitter.com/foxnewslatino
Like us at facebook.com/foxnewslatino.