Massachusetts Democrat calls to impeach Justice Clarence Thomas in plan to combat sexual misconduct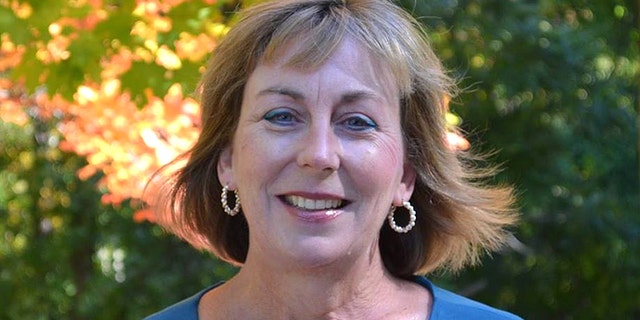 A Democratic congressional candidate's plan to combat sexual misconduct in public office if elected includes impeaching conservative Supreme Court Justice Clarence Thomas and opening a congressional hearing into allegations against President Trump.
In her campaign for Massachusetts' 3rd congressional district, state Sen. Barbara L'Italien has taken on the issue of sexual misconduct – from accusing a fellow Democrat of failing to help a sexual harassment victim to releasing a detailed platform on the need for accountability in public office, especially in wake of the nationwide #MeToo movement.
"People in power need to stop waiting for the public to get outraged to do their jobs and start actively supporting victims. I believe that's part of my duty in elected office," L'Italien said on her campaign website, touting her work tackling sexual misconduct as a state lawmaker.
"I am going to give accountability for sexual misconduct the attention it deserves in Congress," she said. "This will require extensive policy change, but it must also include talking about the elephant in the room in Washington, D.C. in the #MeToo era. We cannot claim to be serious about ending impunity for sexual misconduct when two of the most powerful men in the country have been credibly accused of sexual crimes and gotten away with it."
FOX NEWS MIDTERM ELECTION HEADQUARTERS
L'Italien's campaign website links to a piece by Jill Abramson in New York Magazine which highlights women who have accused Thomas, a Supreme Court justice since 1991, of sexual misconduct. Abramson wrote "it's … time to raise the possibility of impeachment" of Thomas because he allegedly lied under oath during his congressional hearings regarding allegations of sexual harassment.
Under oath, Thomas repeatedly denied accusations from Anita Hill – one of his accusers – that he talked about pornography, made inappropriate comments and sexually harassed her when she worked for him at the Department of Education. He's also called a claim that he groped a woman at a dinner party in 1999 "preposterous."
"There is considerable evidence that Thomas lied under oath about his conduct in the workplace when accused of sexually harassing Anita Hill, and perjury is an established impeachable defense," L'Italien said on her website.
L'Italien's spokesman, Joe Katz, told Politico she is the first candidate to campaign for impeachment of the 70-year-old Thomas.
ME TOO MOVEMENT GIVES PASS TO DEMOCRATS RUNNING FOR CALIFORNIA GOVERNOR
L'Italien also said she would formally request a congressional hearing into the more than a dozen allegations of sexual misconduct against Trump – many of which surfaced during the 2016 presidential campaign. In December, three women called for a congressional investigation into their allegations.
"We cannot claim to be serious about ending impunity for sexual misconduct when two of the most powerful men in the country have been credibly accused of sexual crimes and gotten away with it."
Trump has continuously denied the allegations.
But aside from the two Republicans specifically mentioned in her campaign platform, L'Italien has also slammed opponent Daniel A. Koh, former chief of staff to Boston Mayor Marty Walsh, who she claimed failed to help a city employee who accused her boss of sexual harassment, The Boston Herald reported.
"That was his chance to stand up and do the right thing, and he didn't do it as evidenced by the fact that there is a lawsuit against the city of Boston, and he is named in that lawsuit," she said.
According to The Boston Herald, Hilani Morales, a Boston Health and Human Services employee, accused HHS chief Felix J. Arroyo of sexual harassment last year. He was suspended and ultimately fired.
"It's unfortunate that a few days after a UMass Lowell poll shows Dan in the lead, Senator L'Italien resorts to false personal attacks. That's not what people want to see from candidates. Rather, Democrats should be united in working to oppose President Trump and his disastrous policies," Koh's campaign manager, Rachael Goldenberg, told Politico.
L'Italien faces a crowded field of Democrats vying for the seat in the September 4 primary elections to replace outgoing Rep. Niki Tsongas, also a Democrat. Rick Green is the lone Republican in the race.