Maryland Gov. Larry Hogan 'feeling pretty strong' after finishing chemotherapy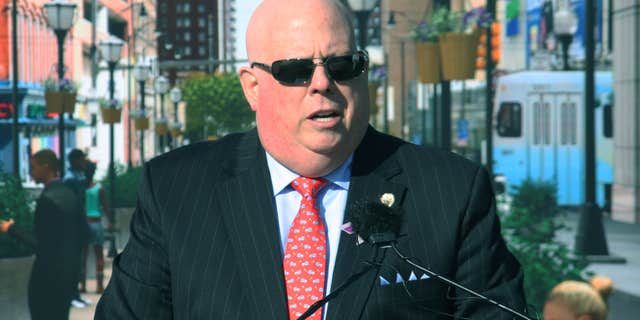 NEWYou can now listen to Fox News articles!
BALTIMORE – Maryland Gov. Larry Hogan says he's "feeling pretty strong," about a week after finishing chemotherapy.
The governor made his first public appearance in Baltimore on Thursday since he finished his sixth and final round of chemotherapy last week.
He told reporters it will take time for him to get back to full speed and for his hair to grow back. He says while he's not 100 percent, he feels great.
Hogan says he's able to work a full day, every day, though he missed a Board of Public Works meeting on Wednesday for some medical checkups.
Hogan was diagnosed with B-cell non-Hodgkin lymphoma in June. Over the last four months, he had 30 days of 24-hour chemotherapy. He also had three surgeries and four spinal taps.