Mario Diaz-Balart: After Obama's Broken Promises, Latinos Deserve a New President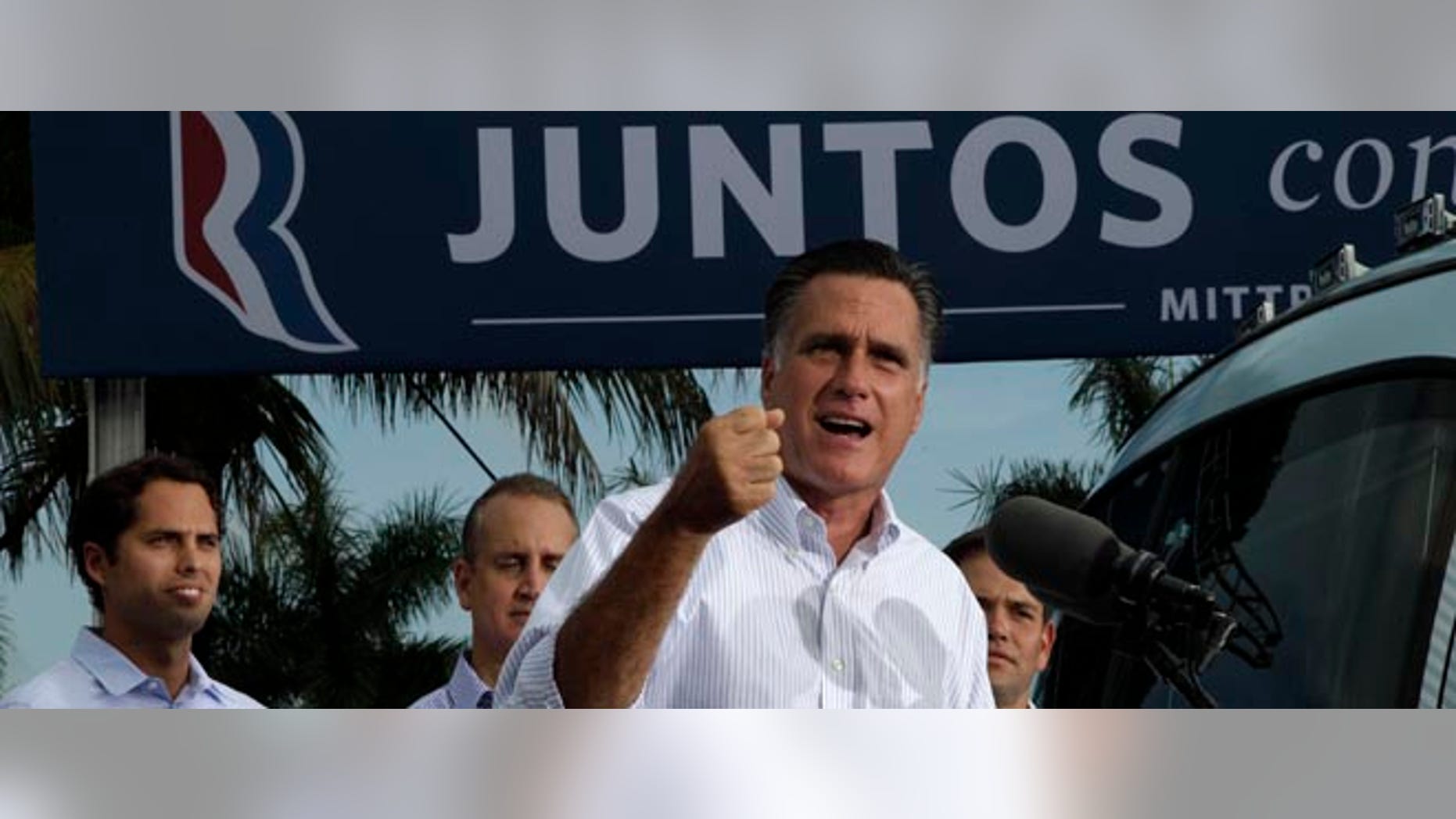 Saturday marked the beginning of Hispanic Heritage Month.
It's a proud time for Hispanic Americans of all backgrounds -- a chance to celebrate our culture, remember our past, and share our traditions with this great nation.
Yet as we do so, we are all painfully aware of the economic struggles in our community.
Day to day, more families are wondering how they will make ends meet. More are falling into poverty, far too many are without work, and there seems little hope on the horizon.
Four years ago, President Obama promised it would be different.
He promised he would create good-paying jobs and help Americans rise from poverty into the middle class. But under President Obama, poverty in our community has reached a new high.
Two million more are impoverished.
Today, the unemployment rate among Hispanics is 10.2 percent. That is higher than when President Obama took office, and it's more than 2 points higher than the national average. We need jobs, but jobs are in short supply. Those that are lucky enough to have a job are working more but getting less.
These aren't just numbers.
They are our friends and family.
It's heartbreaking, even more so because the current administration has no plan to change course. Even as the economy sputters along, creating far too few jobs and leaving Hispanics behind, President Obama promises four more years of the same failed policies. At the Democratic National Convention in Charlotte, there was no shortage of rhetoric, but there was no sign of new ideas.
President Obama has no plan for creating jobs.
He only has plans for more government spending and higher taxes. That will only make our problems worse. If we don't change course on Election Day, Hispanics will see the same results: rising grocery prices, higher gas prices, lower wages, and high unemployment.
Thankfully, we have a choice in this election.
We don't have to choose high unemployment. We can take a new course. We can elect a president who has a plan to strengthen the middle class. We can vote for a candidate who has a plan to create 12 million new jobs over the next four years. We can choose Mitt Romney.
The Romney-Ryan Plan for a Stronger Middle Class has five components: achieving North American energy independence to create jobs and make energy affordable and reliable; ensuring every American has the skills and education to secure a good job; pursuing trade policy that opens new markets and helps Americans; cutting the federal deficit to make government less costly for taxpayers; and championing small business to help them grow and create jobs.
This plan will help Hispanic Americans, especially those struggling to find work. That's why we need to send Mitt Romney and Paul Ryan to the White House.
Mitt Romney understands how the economy works because he spent his life starting successful businesses and turning around failing ones. And he is a proven leader. He saved the 2002 Winter Olympics from debt and disaster and brought pride to our country.
As Governor of Massachusetts, he cut taxes and created jobs. When he left office, the state unemployment rate was lower—down to 4.7 percent. He worked with an 85 percent Democrat legislature and balanced the budget every year, turning an inherited $3 billion shortfall into a $2 billion surplus. Mitt Romney knows how to get results, and he knows how to get our economy moving again.

Our children deserve a chance at the American Dream. El sueño americano has attracted people from all over the world to the United States for generations. But if we continue on our current path, that dream will be threatened.
To ensure our future is brighter, we must choose wisely on Election Day. The current president has disappointed Hispanics and broken his promises to us. Mitt Romney and Paul Ryan offer more than just empty promises. They have a plan to help our families and strengthen our country. That's exactly what we need, and it's what our children deserve.