Marco Rubio won't commit to serving full term if re-elected to U.S. Senate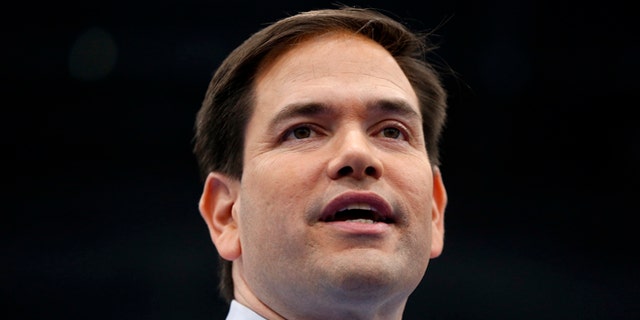 Just because he's running for re-election to the U.S. Senate, that doesn't mean Marco Rubio isn't eyeing another possible run at the White House in 2020 if Donald Trump loses in November.
The Florida lawmaker, whose 2016 presidential hopes came to an end in March after he lost the Republican primary in his home state to Trump, refused on Monday to commit to serving a full six-year term in the Senate if he is re-elected.
"No one can make that commitment, because you don't know what the future's going to hold in your life, personally or politically," Rubio said, according to Politico.
Rubio also hinted that if he did run for president again and lost, he would leave politics behind.
Texas Sen. Ted Cruz, who refused to endorse Trump during his speech at the Republican National Convention in July, has been the former candidate most vocal about his hopes of running again for the White House, but Rubio's words add another influential voice to the Republicans hedging their bets about Trump's chances this November.
Rubio, however, has come out in support of Trump and even said that he would be willing to campaign alongside the billionaire businessman, telling CNN that the U.S. "can't afford" to elect Hillary Clinton.
"Democrats have been calling Republicans bigots for a long time," he said. "I think Hillary Clinton has a lot of problems. I think she's corrupt, she's dishonest, she lies constantly. She's always in the center of some controversy."
While Rubio may be eyeing another White House run, the Florida lawmaker still needs to win reelection in his home state. He faces a primary challenge from Florida businessman Carlos Beruff. Rubio holds a whopping 39 percentage point lead, according to recent polls, and has paid little attention to Beruff, instead focusing his campaign on his likely Democratic opponent, U.S. Rep. Patrick Murphy.
Like us on Facebook
Follow us on Twitter & Instagram