Marco Rubio Says He's Ready To Be President; Gives Hillary Clinton An 'F' At State Department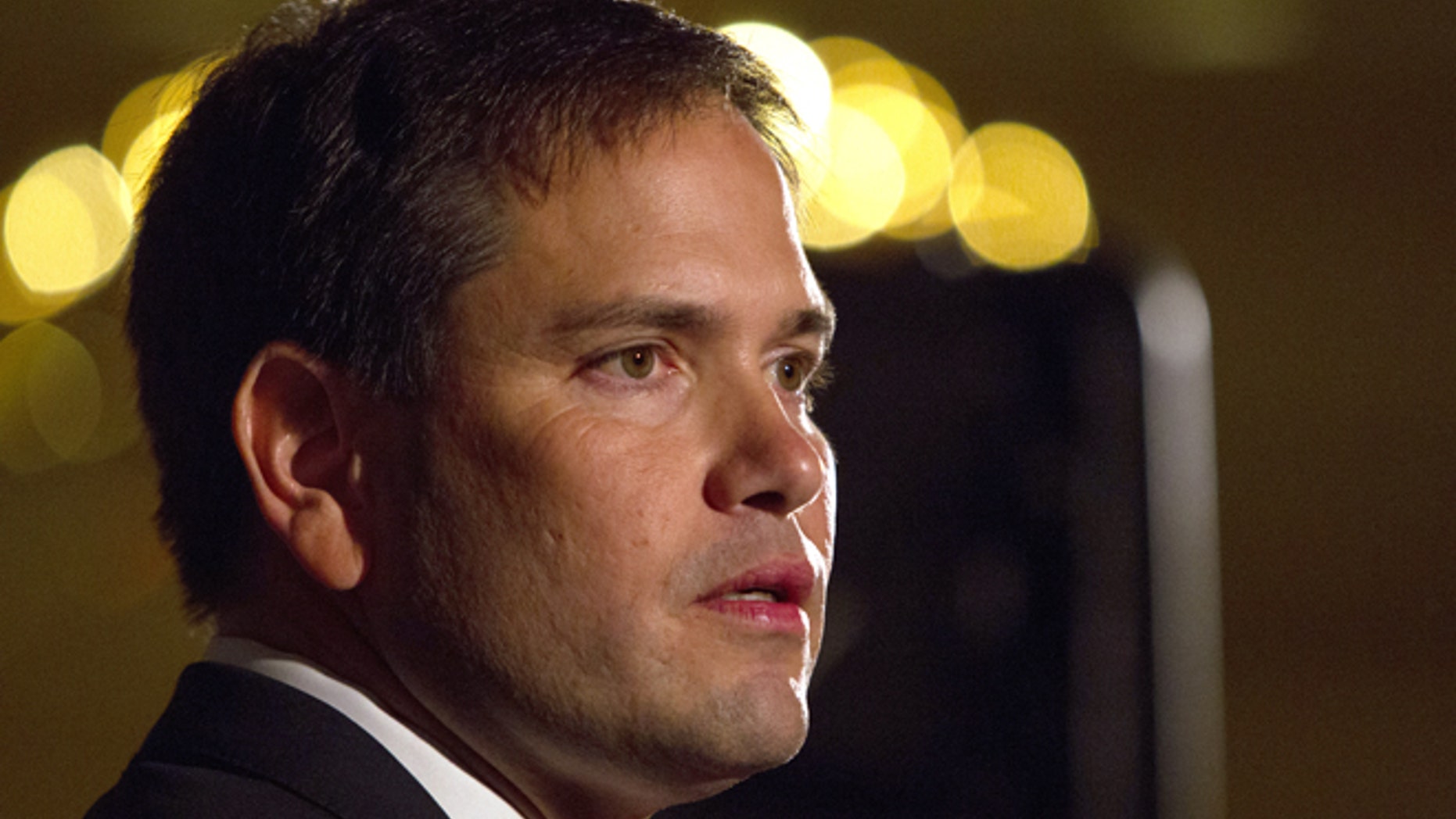 Is Florida Senator Marco Rubio preparing for a 2016 run for the White House?
Well, let's examine the evidence: In the last week, he has endorsed congressional candidates across the country, culminating in a trip to New Hampshire to do something that looked and sounded very much like campaigning.
Part of his trip involved a wide-ranging, sit-down interview with Jonathan Karl of ABC's "This Week."
Asked if he believed he had enough experience to be president, the senator answered, "I do."
He then pointed out that although he is only 43 years old, "I've served in public office for the better part of 14 years now."
As for the presumed Democratic nominee, the former First Lady Hillary Clinton, Rubio was asked how she had performed as secretary of state.
"I don't think she has a passing grade," he answered.
The senator also buffed his conservative credentials by expressing his skepticism to Karl of the report released by the White House last week warning about the effects of climate change.
"I don't believe that human activity is causing these dramatic changes to our climate the way these scientists are portraying it," Rubio said.
The report singled out Miami as a city especially in danger of suffering from global warming.
Rubio was elected to the Senate in 2010 and emerged as a potential presidential candidate soon afterward. After appearing on a Time magazine cover declaring him the "Savior" of the GOP, Rubio's star has dimmed.
But early polls about the 2016 presidential election show him among the top potential Republicans, along with former Florida Gov. Jeb Bush, Kentucky Sen. Rand Paul, Texas Sen. Ted Cruz and New Jersey Gov. Chris Christie.
Follow us on twitter.com/foxnewslatino
Like us at facebook.com/foxnewslatino