Marco Rubio is picking up the spoils of Scott Walker's defunct campaign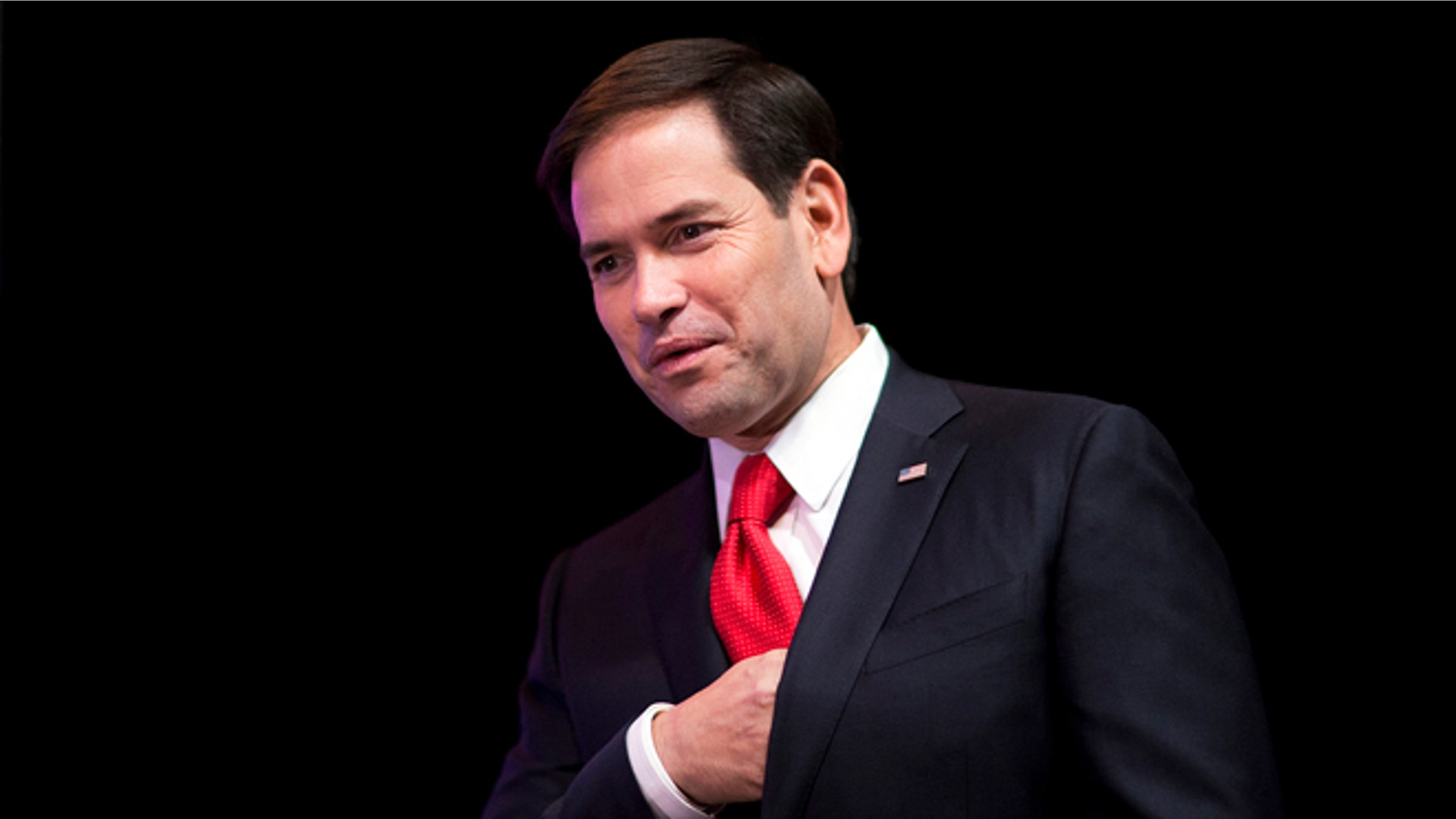 Sen. Marco Rubio is snatching up the spoils of former presidential candidate Scott Walker's campaign.
Rubio, a Florida Republican who recently got a bump in polls after another highly praised performance in the second GOP debate, is getting the support of former Walker allies, USA Today reports.
Rubio just hired Walker's New Hampshire state chairman, Cliff Hurst, to co-chair the Florida lawmaker's campaign in the Granite State, strategically vital because it holds the first primary, USA Today said.
"I have known Marco Rubio to be a man of great principle and integrity, who has articulated a compelling, optimistic vision for the future of our country," Hurst said in a statement quoted by USA Today. "I am proud to stand with Senator Rubio, and look forward to working with him here to help spread his message throughout our state."
Walker had started this election cycle as a front-runner. He had spoken of Rubio as a possible running mate.
After Walker announced on Monday that he was withdrawing from the presidential race, Rubio campaign manager Terry Sullivan told reporters: "We're prepared, as people move on in the race, to capitalize on it and move forward."
Walker staffers in South Carolina are also migrating to the Rubio camp.
They include Drew Johnson, chair of the 5th District Republican Party.
"I hated to see (Walker) withdraw but we must move forward," Johnson wrote on his Facebook page. "And I believe Sen. Marco Rubio is the candidate that gives us the best opportunity to win the White House in 2016."
Alfonso Aguilar, executive director of the Latino Partnership for Conservative Principles, a Washington, D.C.-based advocacy group that promotes conservative values and ideals within the Latino community, says Rubio can benefit from conservatives who favored him and Walker for president.
But he also cautioned that Rubio must be careful not to repeat the missteps that might have contributed to hurting Walker, including a fluid stance on comprehensive immigration reform.
"He's been very sloppy on immigration," Aguilar said of Rubio.
"He needs to bone up. Now he's saying 'Well, we should secure the border now and later we can have a debate about legalization. I hope he's not listening to strategists on the extreme right on immigration to win the primary."
Aguilar was chief of the U.S. Office of Citizenship in the George W. Bush administration.
"No one is going to lose the primary because they support comprehensive immigration reform," Aguilar said.
Walker supporters in another tactical state, Iowa, are flocking to Rubio, as well.
He got endorsements from GOP chairs in several counties, and Brittany Gaura, an Iowa State University student who co-chaired Iowa Students for Walker, according to USA Today.
Walker enjoyed a large network of donors and activists, especially in Iowa, the newspaper said.
A recent poll showed Rubio, who had slipped after a strong showing in earlier voter surveys, rising to fourth place at 11 percent behind real estate mogul Donald Trump, who got 24 percent, Carly Fiorina, 15 percent, and retired neurosurgeon Ben Carson, 14 percent.
Like us on Facebook