Manafort pleads not guilty after new round of Russia probe charges
Former Trump campaign chairman Paul Manafort pleaded not guilty Wednesday to five counts from a new round of charges in Special Counsel Robert Mueller's probe, in his first appearance since a former associate began cooperating with the government.
Last week, a federal grand jury returned new charges against Manafort and ex-associate Rick Gates as part of the probe into Russian meddling and potential collusion with Trump campaign figures during the 2016 election.
The superseding indictment included conspiring against the United States, conspiring to launder money, failing to register as an agent of a foreign principal and providing false statements.
Manafort pleaded not guilty Wednesday during an appearance in federal court in Washington, D.C. -- after Gates pleaded guilty to two charges on Friday. Manafort's trial date is now set for Sept. 17.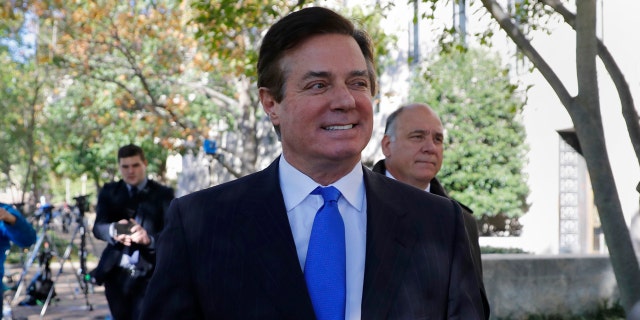 Manafort previously pleaded not guilty in the case, but the latest indictment, which mirrored the charges filed against him last October, required him to formally enter a second plea.
He is also expected in court Friday afternoon in Alexandria, Va., where he faces additional charges.
On Wednesday, Judge Amy Berman Jackson scolded Manafort for making a public statement last week about Gates' guilty plea.
She reminded him of an order she issued in October restricting all parties in the case from making public statements.  "I understand the impulse," Jackson said.
Manafort attorney Kevin Downing told the court he planned to file a motion opposing the court's interpretation of a Supreme Court case referenced in her order restricting public statements in the case.
In the statement last week, Manafort said: "I had hoped and expected my business colleague would have had the strength to continue the battle to prove our innocence. For reasons yet to surface he chose to do otherwise. This does not alter my commitment to defend myself against the untrue piled up charges contained in the indictments against me."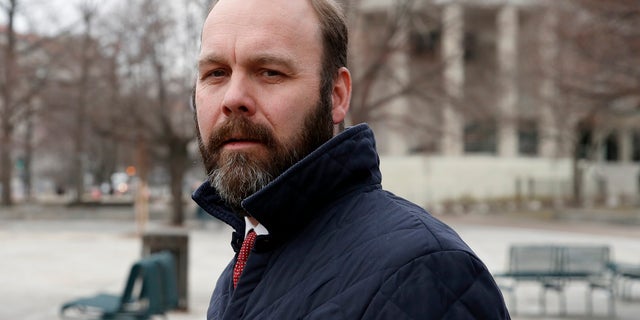 MUELLER MOVES TO DISMISS CHARGES AGAINST RICK GATES IN RUSSIA PROBE
Mueller, for his part, moved Tuesday to dismiss a slew of charges against Gates in the wake of his earlier guilty plea.
The filing suggests Gates' cooperation with the special counsel team could be yielding good information. Gates has intimate knowledge of Manafort's years of political work consulting in Ukraine, as well as other events that have stoked the interest of federal investigators.
Gates' guilty plea pertained to the charges filed against him in October in Washington, for which he still faces up to 71 months in prison.
The Associated Press contributed to this report.