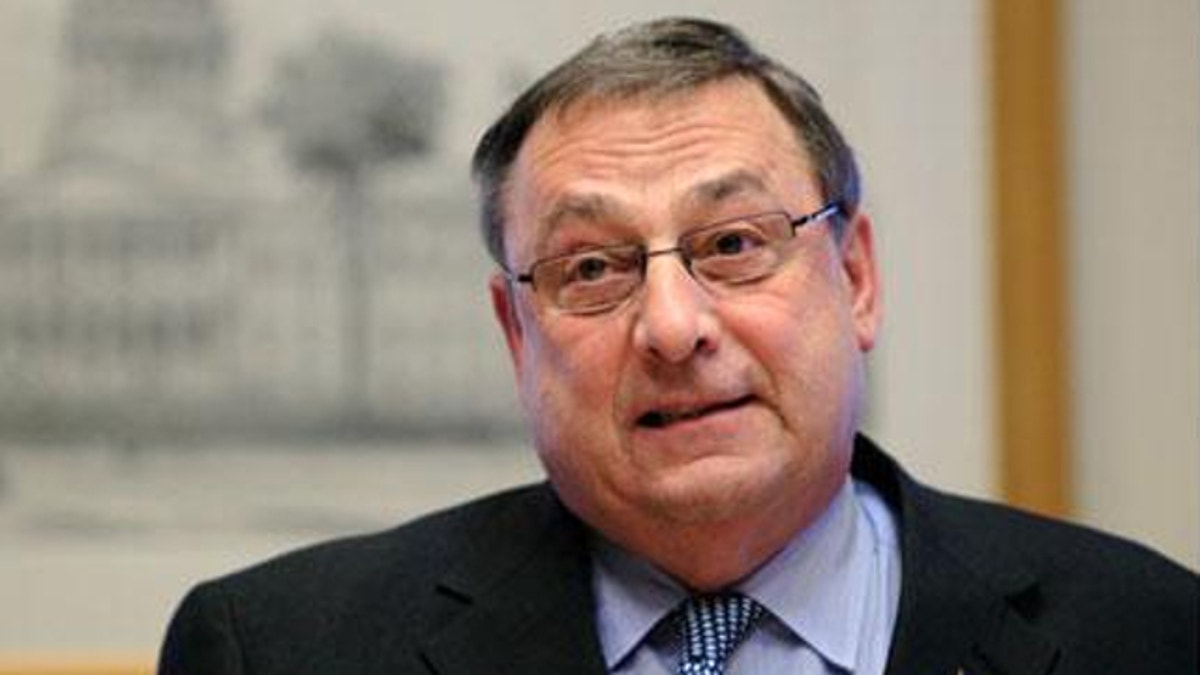 AUGUSTA, Maine – People are using welfare cash benefits at bars and strip clubs in Maine even though it's prohibited, Republican Gov. Paul LePage said Tuesday as he continued to call for reforms to crack down on fraud and abuse.
LePage said there have been 3,000 Electronic Benefit Transfer card transactions made at shops in Maine that primarily sell cigarettes and tobacco products between 2011 and November 2013 and about 650 transactions at places that primarily sell alcohol, according to the Department of Health and Human Services.
"This information is eye-opening and indicates a larger problem than initially thought," LePage said in a statement. "These benefits are supposed to help families, children and our most vulnerable Mainers. Instead, we have discovered welfare benefits are paying for alcohol, cigarettes and other things that hardworking taxpayers should not be footing the bill for."
John Martins, a DHHS spokesman, said in an email that there were about 50,000 EBT transactions every month in the time period that LePage cited. There are about 224,000 EBT cards in Maine with a balance greater than zero, he said.
Christine Hastedt, of Maine Equal Justice Partners, said she questions the extent of the problem, considering the number of transactions made using EBT cards every year.
Meanwhile, a DHHS policy prohibiting the use of EBT cards at places including those that get 50 percent or more of their revenue through the sale of liquor went into effect last fall and largely addresses the problem, Hastedt said. It also bans their use at gambling facilities and strip clubs, she said.
She said that citing the old data now has no other purpose other than to "yet again sensationalize...and stereotype and create impressions about this population that is far from the biggest issues these families face."
LePage intends to make welfare reform a priority when lawmakers return for the new session this week with measures such as requiring welfare recipients to apply to at least three jobs before receiving benefits.