Lost, then found? Official says missing MF Global money located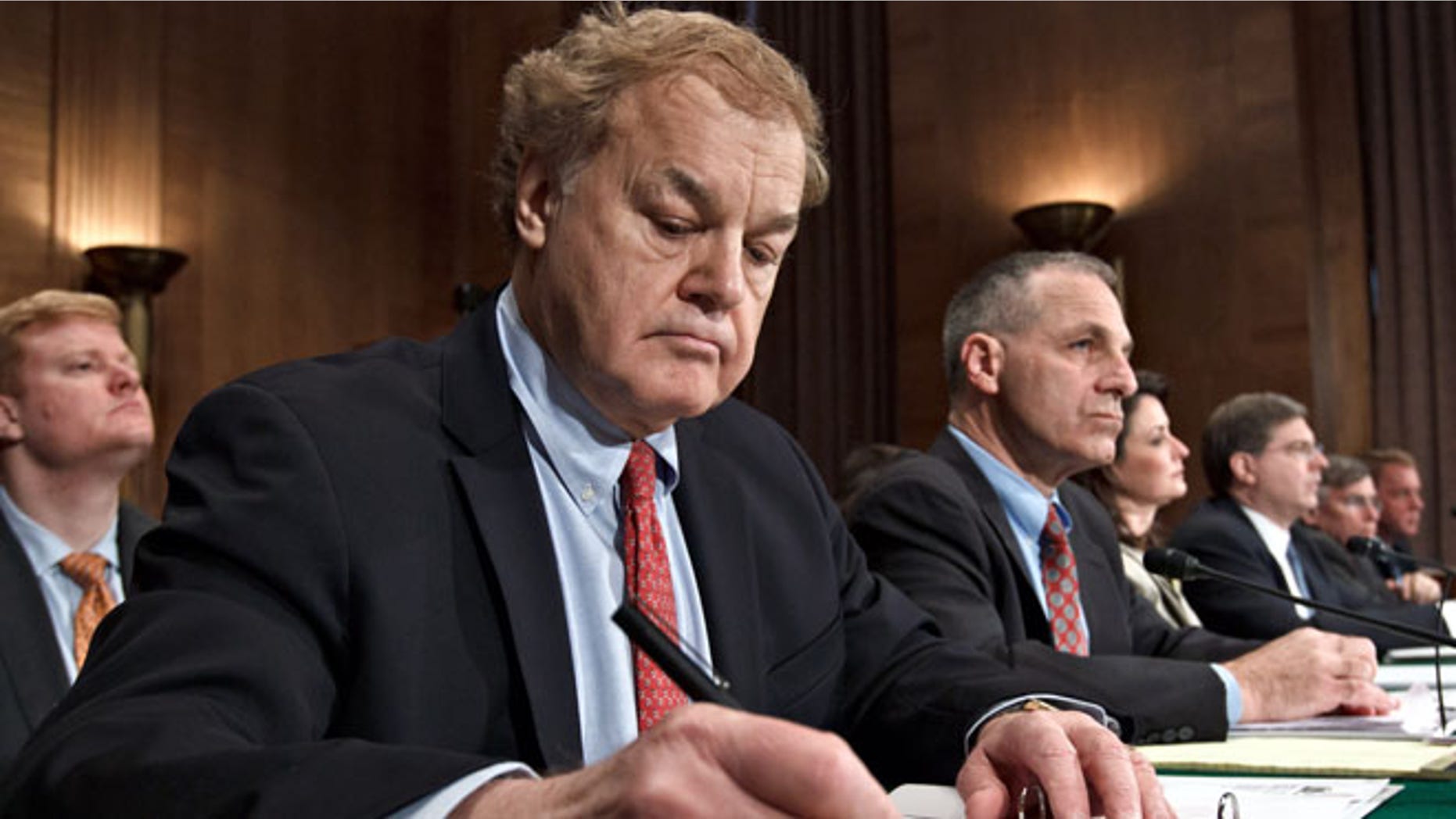 It took a while, but investigators say they've tracked down the $1.6 billion in customer funds that disappeared from MF Global following the firm's collapse.
Getting it back is another matter.
James Giddens, the trustee overseeing the firm once led by former New Jersey Gov. Jon Corzine, testified Tuesday that "our analysis of what happened and where the money went I think has substantially concluded."
Giddens explained that "something like $105 billion" went out of the firm in the final days before MF Global filed for bankruptcy last year. Much of that, he said, was just customers demanding their assets be transferred out of the company -- but the firm was scrambling, moving around cash, and "with so much happening in the last week and so many volumes of transactions, that's ... what accounts for the mistakes."
Giddens added: "We can trace where the cash and securities in the firm went and that we've done."
Going forward, though, Giddens said the "more complex phase" is to retrieve as much of that as possible. He said the company is "aggressively pursuing" that recovery.
"And we'll continue to pursue that with a goal of getting back as much of the property as we can," Giddens testified before the Senate banking committee on Capitol Hill.
MF Global filed for bankruptcy protection on Oct. 31. The firm failed because of a disastrous bet on European debt.
In December, Corzine told a House panel: "I did not instruct anyone to lend customer funds to MF Global or any of its affiliates.''
Giddens said Tuesday that "clearly there were mistakes being made," such as $220 million being "wrongly transferred" from the securities accounts to the commodities accounts.
He also said $700 million in "customers' property" currently resides with the MF Global U.K. branch -- Giddens said that dispute is now before the British courts.
The Associated Press contributed to this report.