Los Angeles tree house out on a limb after city seeks to demolish structure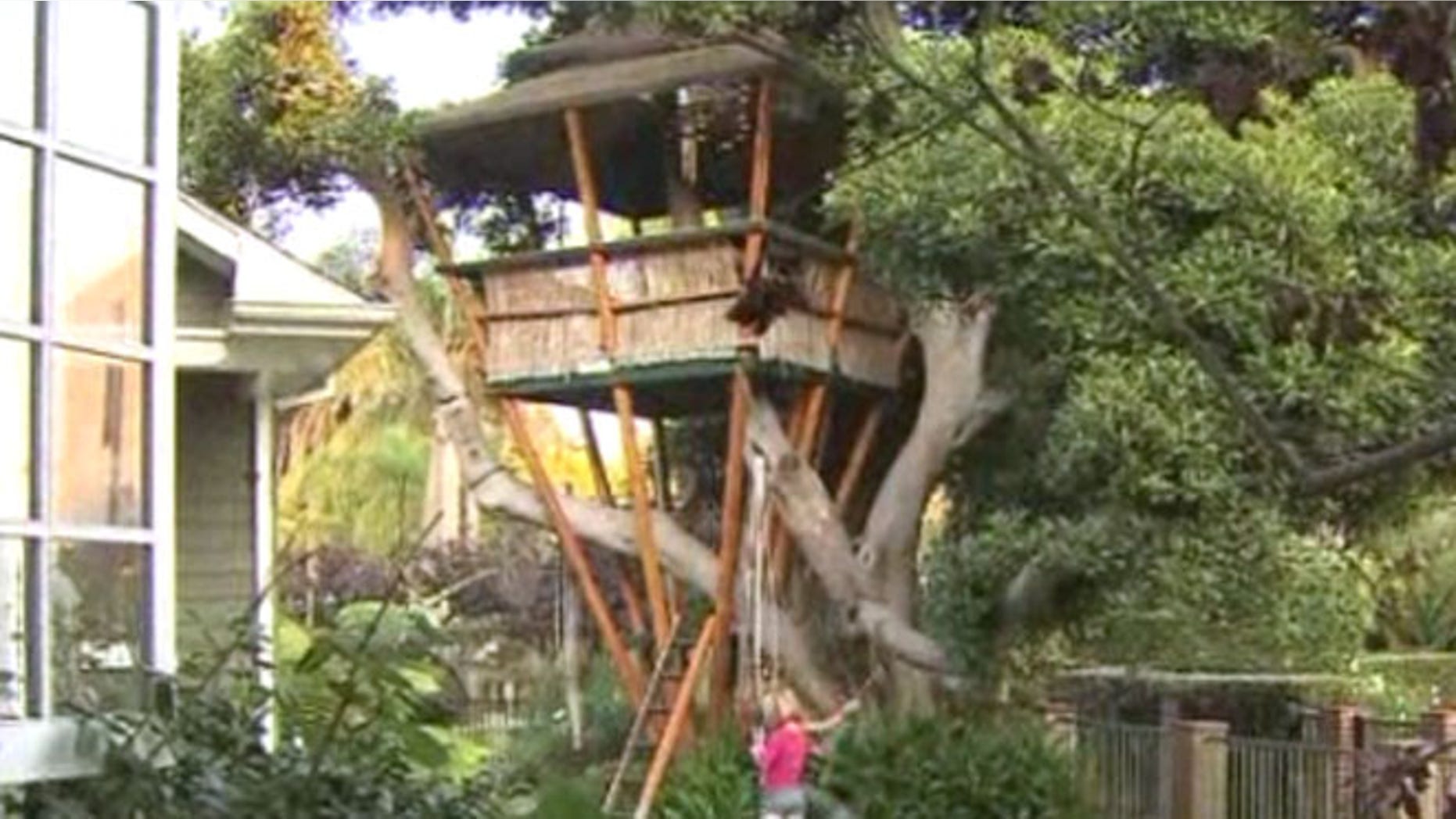 A homeowner in Los Angeles was ordered by the city this week to demolish a 10-year-old, bamboo tree house or face thousands of dollars in fines and possible jail time, The Los Angeles Times reported.
Eileen Erickson, the owner of the tree house, received a two-page letter from the city's Department of Building and Safety that notes 17 code violations, which she reportedly called "ludicrous, given the many problems in the city," in a letter to her council office.
According to the paper, residents near Erickson's home in Venice had complained to the city about road conditions.
The Times obtained the letter from the city, which stated that a recent inspection determined that the structure, which features a pulley system to raise cookies and lemonade, was in violation of the building code. Under the guidelines, she would be charged $356.16 for the inspection and thousands of additional dollars in penalties, the report said.
The report points out that the tree house holds sentimental value for Erickson. The tree house was built while her husband was alive and was enjoyed by her kids and now her grandchildren. She even said she would be willing, albeit reluctantly, to pay a $3,5000 fee for variance; however, the Times report indicates that that payment will not guarantee smooth sailing.
The paper points out that officials are coming after Erickson in a city that has "countless code violations and thousands of miles of ruptured sidewalks and bombed-out streets."
Charlie Mason, who lives next door to Erickson, told KABC, "I certainly don't see how that tree house is getting in anyone's way or doing anything other than improving the neighborhood."
Click for more from The Los Angeles Times.