Looking to Make a Buck? Better Check the City Code First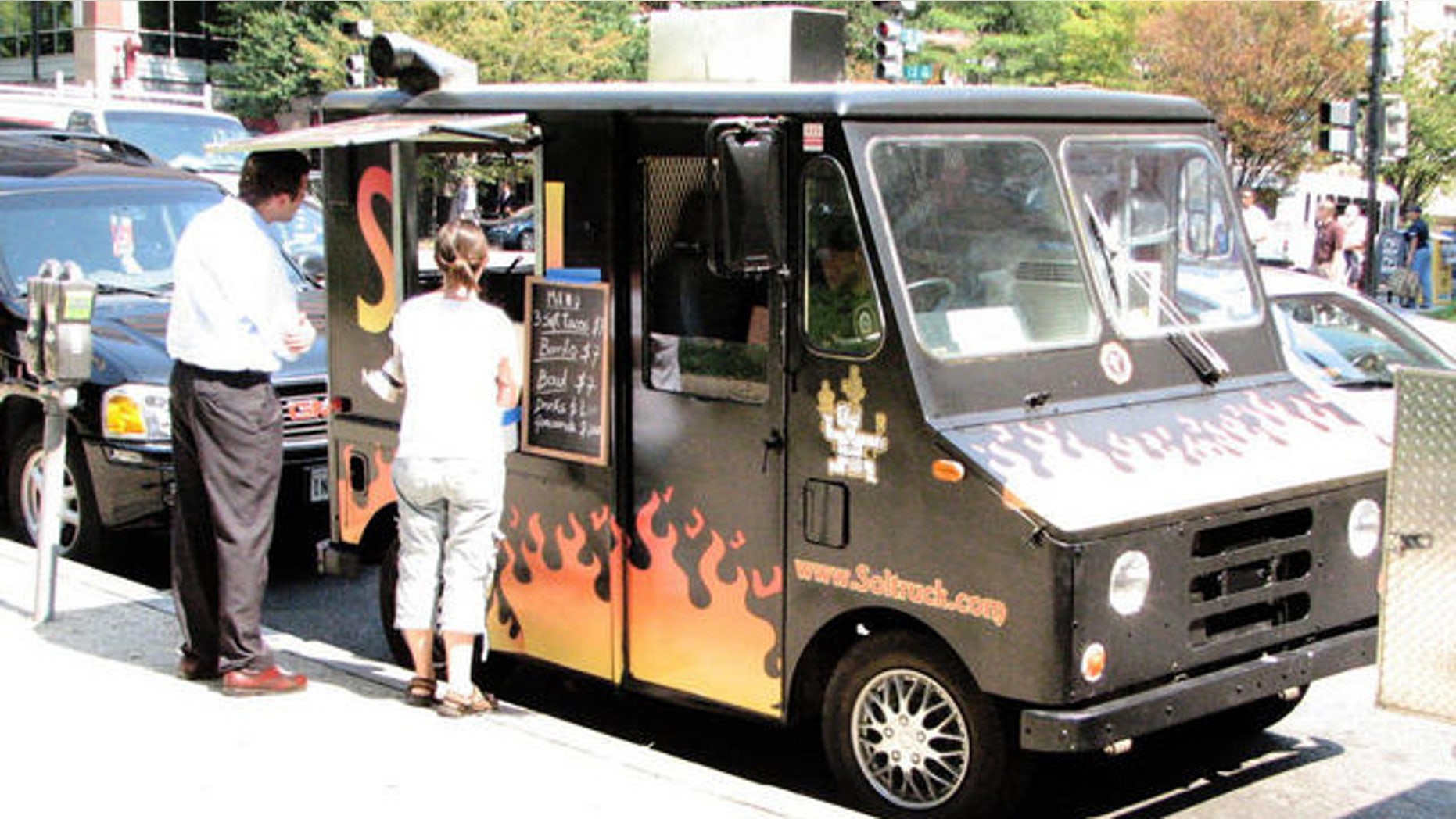 Millions of Americans are either out of work, accepting part-time work or settling for jobs they'd rather not be in.
But the government isn't making it any easier for people to pick themselves up by their bootstraps. Those looking to cast off a frustrating job search and set out to make money on their own will encounter a vineyard of red tape and fees that varies in thickness depending on where they live.
While the regulation discussion in Washington often centers on the financial industry or the environmental rules that factories have to navigate, even small-time businesses confront this challenge.
The following is a snapshot of local regulatory hurdles residents confront in order to make a little spending money:
The food-vendor industry -- a beacon for the self-made business spirit -- contains a maze of distinct rules. 
A report released this past summer by the Institute for Justice found an array of regulation for anyone who wants to sell foodstuffs on the street. By their count, 11 of the 50 largest American cities impose a ban on vending on public property. Each city has its own peculiarities.
Chicago and Dallas don't allow vendors to make food on site. Long Beach, Calif., prohibits the selling of newspapers or flowers. Vendors frequently encounter restrictions on how close they can be to other vendors or restaurants, or how long they can sell their goods in one spot.
Then there are the license fees. In Atlanta, vendors have watched those fees soar as they contend with a recent decision by the city to allow one company to control all the vending in the city.
In tough times, some families may be compelled to sell their junk. But aside from the recurring threat of online sales taxes for those who try to sell on Amazon.com and elsewhere, some jurisdictions even regulate old-fashioned garage sales. 
The Avondale City Council in Arizona last year, for example, decided to limit annual garage sales to four per household. According to an article in the Arizona Republic, the provision was meant to "protect the residential character of the city's neighborhood."
Renting property can also be a pain. Some jurisdictions require a rental license and threaten steep fines for violating the policy. In the District of Columbia, a license costs $173 to rent out a home, and more than $200 to rent out a basement, once all the fees are added up -- on top of that, there's a 10 percent charge for something called a "technology fee." 
In nearby Montgomery County, Md., landlords looking to rent out a detached home or townhome will have to pay $98 for a license; $56 for a condo rental license. Cynthia Gaffney, a program manager in the licensing unit, said the fee "supports the operations of the Department of Housing and Community Affairs." She said it goes toward a landlord-tenant office that provides mediation services and information, as well as code enforcement.
On the bright side, she said the fee has been at the same level for five years and "there are no plans to raise it."
For Americans who love their home town, becoming a tour guide is the ideal way to make a living, or at least a part-time living. 
But several cities have put restrictions on the practice, requiring prospective guides to fulfill numerous licensing requirements. Most recently, the city government of New Orleans has come under fire from tour guides for cracking down on the industry.
New Orleans, a city rich in history and culture, now requires local guides to submit to a background check and drug test every two years, threatening jail time for those who try to give tours without being properly tested and licensed.
Four tour guides have since challenged the rules in federal district court, saying they violate freedom of speech.
Door-to-door sales can also come under the legislative gun. In Mountain Brook, Ala., the City Council has moved in recent years to tighten rules governing the local salesman. In 2008, it voted to slap a $150 fee on licenses for door-to-door salesmen, and require them to report all sales within seven days to the city or face the seizure of their license. 
Amid safety concerns, the council voted again last year to require them to display their licenses while on the job.
In the city of Oregon, Ill., the city council established a $100 door-to-door sales permit fee this past September, according to the local Shaw News Service.
Fairs and festivals might not be a cash cow, but the organizers of several local events in Utica, N.Y., complained that they would be starved of profits after the local council imposed a new $1-per-ticket fee and alcohol sale surcharge for city events. 
According to a report in the Utica Observer-Dispatch, the move threatened to push out three major events -- a fireworks show, a food festival and a garage sale. While supporters of the fee argued it was needed for law enforcement and other city services, the organizers said the new fees would add thousands of dollars in costs to putting on events that aren't very profitable in the first place.