Libyan Foreign Minister Reaches Out to U.S. Official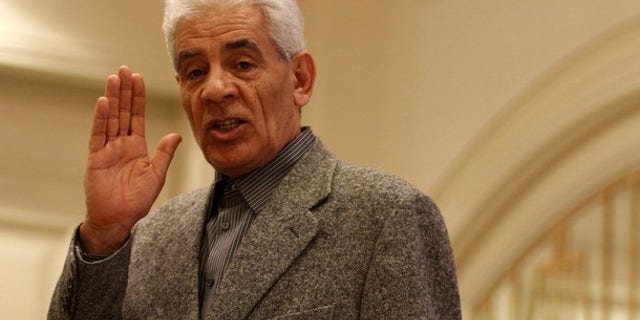 NEWYou can now listen to Fox News articles!
Libyan Foreign Minister Musa Kusa spoke by telephone Sunday night with assistant secretary of State Jeffrey Feltman, a senior State Department official intimately involved with the Libyan crisis told Fox News.
The call was initiated by Kusa, the official said, adding that Feltman never reaches out to Kusa, but takes the foreign minister's calls. A spokesman for the State Department, speaking in early March, had confirmed an earlier call between Kusa and Feltman.
The contents of Sunday night's conversation remain unknown, but it constitutes the highest-level contact between the United States government and the Qaddafi regime known to have occurred since hostilities commenced in the U.N.-backed military campaign against the regime.
Kusa, who was educated in the United States, was once seen as the Obama administration's brightest hope for a pivotal defection among Col. Muammar al-Qaddafi's inner circle. Though long suspect in Washington for his complicity in Qaddafi's crimes, Kusa remained in touch with U.S. officials after the start of the Libyan revolution in February.
Under Secretary of State Bill Burns, the third highest-ranking official at the State Department, personally thanked Kusa for his cooperation in February's evacuation of American citizens.
"(Kusa) understands," a State Department official said at that time, "the environment in which they're operating."
But in the days that followed, Kusa would disappoint his American interlocutors. In early March, he sneered publicly that President Obama, when Obama declared that Qaddafi had lost his legitimacy as a ruler and must relinquish power, "spoke like a child."
Asked Wednesday about ongoing contacts between the Obama administration and the Qaddafi regime, State Department spokesman Mark Toner said only that "we still have lines of communication open."
In an interview with ABC News conducted on Tuesday, Secretary of State Hillary Clinton alluded to overtures that members of Qaddafi's inner circle have reportedly made in recent days to secure safe passage out of Libya, either for themselves or for Qaddafi.
"We've heard," said Clinton, "about other people close to him reaching out to people that they know around the world -- Africa, the Middle East, Europe, North America, beyond -- saying, 'What do we do? How do we get out of this? What happens next?'"