Libertarian candidate in Iowa Senate race killed in plane crash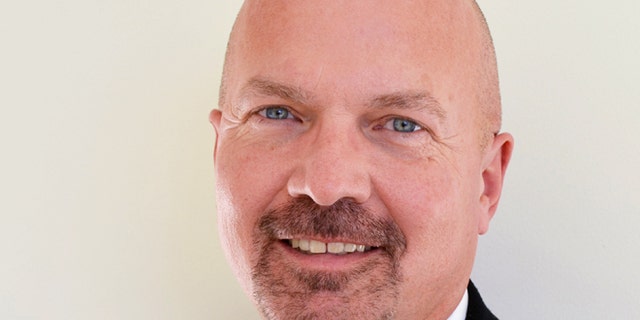 The Libertarian candidate running in the hotly contested Iowa Senate race died Monday night in a plane crash.
Authorities say the candidate, Dr. Douglas Butzier, was piloting the single-engine plane when it crashed at about 11 p.m. local time. The Dubuque County Sheriff's Office says the plane crashed upon approaching the Dubuque Regional Airport.
A brief statement on the candidate's campaign website announced his death. "He will be sorely missed by family, his coworkers and friends," the statement says.
The 59-year-old Butzier was running as a third-party candidate in the Senate race otherwise dominated by Democratic Rep. Bruce Braley and Republican state Sen. Joni Ernst. Most polling had shown Butzier with support in the single digits (one survey in September showed him at 2 percentage points).
Braley and Ernst are virtually tied in the polls, and it's unclear what impact Butzier had. Both candidates put out statements on Tuesday mourning his death.
"I'm shocked and saddened to hear of the sudden and tragic death," Braley said. "I have enormous respect for anyone who puts their name forward as a candidate for public office. (Wife) Carolyn and I send our thoughts and prayers to Dr. Butzier's wife and family during this difficult time."
"I am deeply saddened to learn the tragic news about Dr. Doug Butzier," Ernst said. "I appreciated Doug's willingness to contribute to this important election. In addition to representing Libertarians in this campaign, Doug served his community as an ER doctor and medical leader. (Husband) Gail and I will keep Doug's family in our thoughts and prayers as they mourn their untimely loss."
Federal Aviation Administration spokesman Lynn Lunsford said the plane took off from Ankeny Regional Airport about an hour before the crash. The National Transportation Safety Board will investigate.
Crash witness Jeremy Becker told local TV station KCRG: "I was just sitting in there watching TV and all that I heard was an airplane going vrrrmmm -- boom! Blew up, came up and seen big ole' flames on the neighbor's yard."
The Associated Press contributed to this report.