Liberals stomping moderates in primaries: Will it hurt Dems in November?
NEWYou can now listen to Fox News articles!
Many pundits are predicting a blue wave will bring Democrats to power in this year's congressional elections. But an even bluer wave is surging into the party's primaries this year, lifting far-left candidates over moderates — and potentially causing problems for the party's midterm hopes.
Primary after Democratic primary has featured a progressive candidate versus a moderate, with the liberal alternative often winning.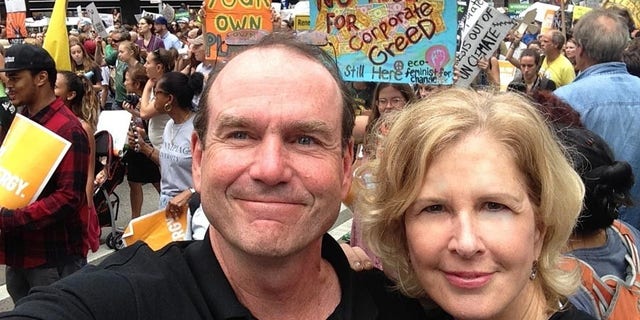 A case study in the ascendant progressive wing was Pennsylvania's 1st Congressional District primary race earlier this month, featuring Scott Wallace versus Rachel Reddick.
Reddick seemed the perfect candidate — a mother, a veteran and only 33.
'Democrats will be united as never before.'
Politically, however, she was seen as fairly moderate — a Republican until recently, in fact. And Wallace, a multimillionaire who had long supported liberal causes, had the backing of many local Democrats and the wherewithal to outspend his opponent.
The primary wasn't close. He won by more than 20 percentage points.
In an interview with Fox News, Wallace proudly claimed the progressive mantle: "To me, it means values weighted toward the people, rather than corporations and the wealthy."
CLICK FOR SENATE RACE RATINGS AND FULL MIDTERM COVERAGE
Wallace, 66, has never run for office before, but, as he explains, he's got a long political history. His grandfather, Henry Wallace, served as FDR's vice president. And, Wallace notes, he himself has worked as staff counsel on two U.S. Senate committees and heads a foundation that attempts to bring citizens' voices into the political debate.
He moved back to his home state to run because, he says, he couldn't "sit on the sidelines this time around." Wallace said "the most fundamental values of our American democracy are under assault as never before – a free press, an independent judiciary, the rule of law, and basic respect for truth, facts and science."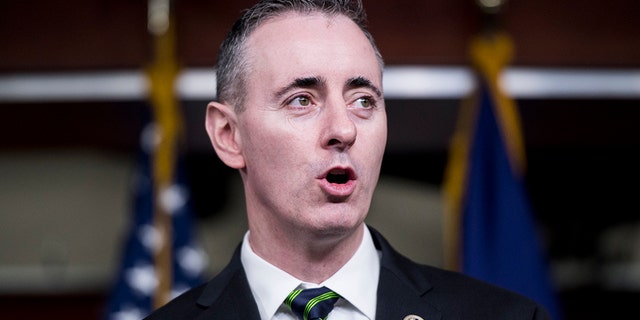 The central message of his campaign is to serve "everyday people," he said.
His platform, though, is squarely aligned with the party's left flank: Medicare for All, transitioning to renewable energy and "safeguarding Social Security from Republican assault."
That worked in the primary. Whether it will work in a general election is far from certain.
Polls show a close race in the general election battle against against incumbent Republican Rep. Brian Fitzpatrick. Fitzpatrick won in 2016 by 9 percentage points, but since then his district has been redrawn by the Pennsylvania Supreme Court, and no one is sure if it trends blue or red.
Wallace believes the previous map was gerrymandered "just enough to guarantee a Republican win ... the effect of the new map is modest — but perhaps just enough to make a huge difference."
Wallace thinks Fitzpatrick's record of voting with President Trump and the Republican agenda won't play well with the electorate. He adds his opponent has cast "votes that serve his corporate donors rather than the people."
But Wallace himself has been accused of being a rich man who's out of touch with regular folks.
Said Team Fitzpatrick spokesperson Haley Bova: "The Lugar Center at Georgetown University ranked Brian Fitzpatrick as the No. 1 most bipartisan freshman congressman in the nation, and Scott Wallace is the most far-left extremist candidate to ever run for Congress in the history of this district. This district has zero appetite for the ultra-left extremist views of Scott Wallace and the hate groups that he has showered his millions of dollars upon."
The Republican National Committee cited the Pennsylvania primary among several earlier this month producing candidates who "will be unappealing to general election voters."
Wallace responds that his money allows him "to decline all corporate PAC money." Further, he said, "I grew up here, waiting tables, pumping gas, working as a carpenter's assistant, night manager at the Doylestown Burger Chef, and reporter for the local Bucks Country magazine."
For his part, Fitzpatrick has also played up his roots in the community, as well as his service as an FBI agent.
"His whole life has been about protecting our nation and serving our communities," a recent ad declares.
All eyes are on his district as a bellwether for whether liberal nominees help or hurt the Democratic Party in November. But Wallace doesn't accept there's a civil war going on within his party, as some claim.
"Democrats will be united as never before," he said, noting the opponents he defeated are behind him.
"I don't think voters care much about political labels. What they want are policies that are pro-people," he said.
Fox News' Kristine Kotta contributed to this report.