Liberal group looking to take Wisconsin's John Doe national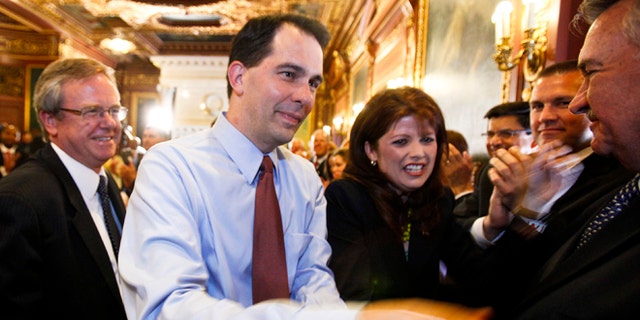 Still think politics has nothing do with a taxpayer-funded, Democrat-driven investigation into conservatives connected to Wisconsin Republican Gov. Scott Walker?
Enter Brad Woodhouse, former Democratic National Committee spokesman turned president of American Bridge 21st Century, the Hillary Clinton-attached left-leaning political action committee.
In a "memo" sent out Tuesday afternoon, Woodhouse beats the old Democratic Party drum, drudging up allegations from a long and winding secret investigation that finally ended with six convictions, four of those not in any way related to the original reason for the probe.
Remember where Woodhouse is coming from. He leads liberal super PAC American Bridge, an opposition-research juggernaut, as described by Politico. He also is president of Americans United for Change, the progressive issue-advocacy group.
American Bridge's offshoot, Correct the Record, as you may recall, late last year launched its first political salvo in its war on potential GOP candidates for president in 2016, putting Walker squarely in its crosshairs.