'Lehman Sisters' could have averted financial collapse, Sen. Gillibrand says at feminist panel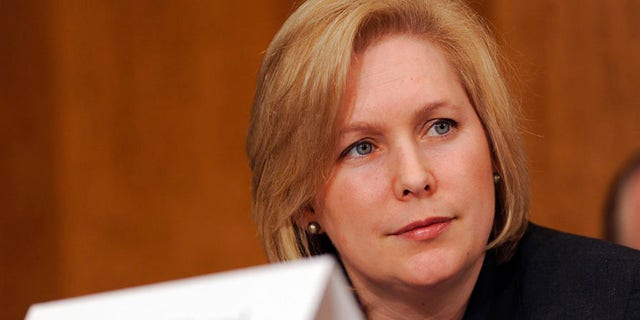 NEWYou can now listen to Fox News articles!
More women on Wall Street could have averted the 2008 financial collapse, New York Democratic Sen. Kirsten Gillibrand said Tuesday at a feminist panel.
"If it wasn't Lehman Brothers but Lehman Sisters, we might not have had the financial collapse," Gillibrand told attendees at the progressive Center for American Progress Ideas Festival.
Gillibrand said women have "all these different life experiences" -- and that "women of color" are even "more important" because they bring "this host of experiences that are different that will make not only the problem-solving better, because it will identify different problems, but then it will identify different solutions."
"Amen, sister," former Hillary Clinton campaign communications director Jennifer Palmieri, also a panelist, said in response.
Gillibrand is widely considered a 2020 presidential hopeful. Her comments attracted criticism from conservative commentators, who accused her of posturing and noted that Lehman Brothers had a female CFO during the financial crisis.
"The empowerment of women is so important throughout the economy," Gillibrand added "We don't value women in society, and that's just a fact."
Observers also noted that Gillibrand's "Lehman Sisters" comment appeared to have been cribbed from a joke used several times by International Monetary Fund managing director Christine Lagarde.
TRUMP SLAMS 'LIGHTWEIGHT' SEN. GILLIBRAND
In 2010, Lagarde wrote in The New York Times: "In response to a journalist who asked me a few months ago about women's strength in times of crisis, I smiled and said that if Lehman Brothers had been 'Lehman Sisters,' today's economic crisis clearly would look quite different.
"It was a quip, of course, but one that reveals a bit about how I view things," Lagarde added. The IMF bigwig repeated the apparent joke in a 2012 interview.
Gillibrand, however, gave no indication she was kidding.
"It is the value that a woman brings to that table that she has all these different life experiences," Gillibrand insisted.