Lawmakers Struggle to Address Foreclosure Fiasco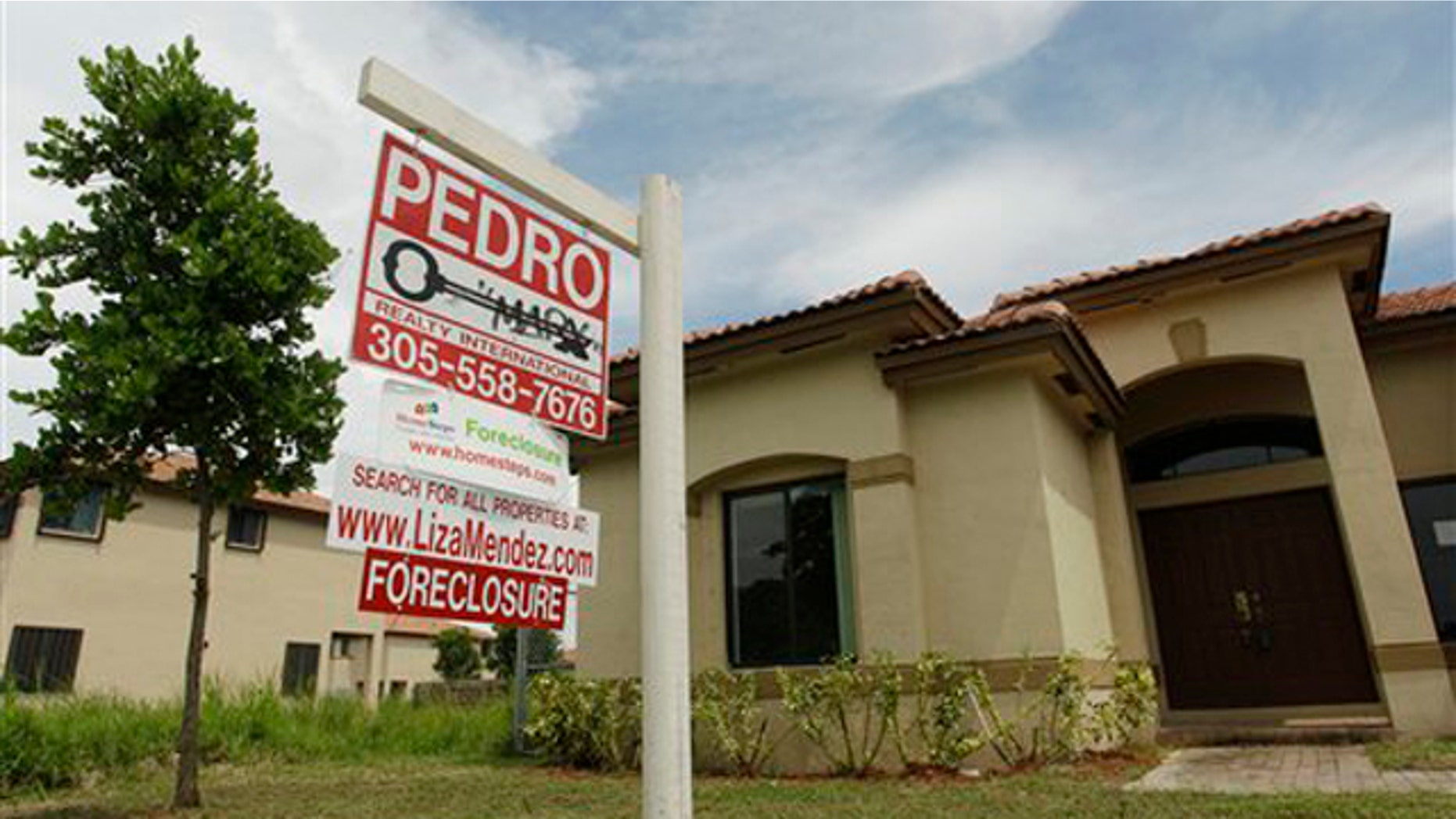 Congressional lawmakers are struggling to come up with a quick fix to the foreclosure fiasco that has threatened the economic recovery and thrown a monkey wrench into their re-election campaigns.
Hearings. Investigations. Court orders. Moratoriums. These are among the many options being floated by members of Congress as they try to demonstrate their sensitivity to the problem and eagerness to address it. The latest housing mess has handed them a new dilemma just when it seemed the economy couldn't be more of a drag on incumbents. And while some warn a heavy-handed government response could make a bad situation worse, others are calling for across-the-board government intervention.
"The fundamental fairness of the entire foreclosure process is now in serious doubt," the bipartisan members of Maryland's congressional delegation, along with Gov. Martin O'Malley, wrote in a letter to the state's highest court Sunday. They requested a minimum 60-day foreclosure suspension in their state.
Others are calling for a national freeze.
The calls for immediate action come after some of the nation's biggest banks put foreclosures on hold following revelations that lenders may have used flawed paperwork to evict homeowners.
Bank of America was the first to institute a nationwide freeze, and others have stopped foreclosures in the 23 states where they must be court-approved.
The sudden halt has the potential to stall thousands of home sales while keeping bad loans on the books, in turn choking a long-awaited rebound in the U.S. housing market. At the same time, lawmakers say the foreclosure process must be re-examined.
In both parties, a split has emerged between those who want to freeze all foreclosure proceedings out of concern that the documents were faulty and those who want to take a more cautious approach.
The White House on Sunday urged against any blanket action.
"I'm not sure about a national moratorium, because there are, in fact, valid foreclosures that probably should go forward, and where the documentation and paperwork is proper," White House senior adviser David Axelrod said Sunday on CBS' "Face the Nation." He said the administration is "working closely" with the banks to ensure they "expedite the process of going back and reconstructing these and throwing out those that don't work."
Speaking on "Fox News Sunday," though, Rep. Debbie Wasserman Schultz, D-Fla., said she supports a foreclosure freeze.
"I come from a state where the foreclosure problem has been extremely vexing," she said. "And I think we need a combination of a freeze, potentially, and also we need to sit down with the banking industry and talk to them about ways in which we can help them be able to work those mortgages out, because it's absolutely imperative that we keep people in their homes."
The mortgage problems surfaced as the latest Labor Department report showed the unemployment rate held steady at 9.6 percent last month.
Senate Majority Leader Harry Reid, D-Nev., who is locked in a tight re-election campaign, also called for a foreclosure freeze in his state. He said in a letter to mortgage servicers Thursday that "it is only fair to Nevada homeowners" that they halt foreclosures until they review the process.
Rep. Edolphus Towns, D-N.Y., chairman of the House Oversight and Government Reform Committee, called for the top 10 lenders to impose a nationwide foreclosure freeze. And the NAACP, National Council of La Raza and other civil rights groups released a statement Thursday demanding a nationwide moratorium.
The Associated Press reported Sunday that on top of that, the attorneys general in as many as 40 states will soon announce a joint investigation into the paperwork allegations.
But House Republican Whip Eric Cantor, R-Va., said on "Fox News Sunday" that a nationwide freeze could have devastating consequences.
"You're going to shut down the housing industry if that's the case," Cantor said, criticizing Wasserman Schultz' comments.
"If you impose a moratorium on foreclosures, what you're telling people and institutions that lend money is they do not have the protection to take the risk they need to, to extend credit so people can get a mortgage," he said. "People have to take responsibility for themselves. We need to get the housing industry going again. We don't need government intervening in every step."
The mortgage and banking industry has insisted that the controversy mostly involves a technical glitch, describing their internal reassessment as "document process reviews."
The heads of The Financial Services Roundtable, Housing Policy Council and Mortgage Bankers Association said in a statement Friday that in almost every case, "there are no factual disputes" over whether the mortgages are delinquent or whether the foreclosures are proper. The groups said most of the facts presented in court have been "accurate" and that a freeze would do more harm than good.
"Calls for a blanket national moratorium on all foreclosures are a bad idea and would cause significant harm to communities at risk, the unstable housing market and the fragile economy," they said. "A foreclosure moratorium would not change the ultimate outcome for borrowers impacted by this situation."