Lawmakers raise privacy concerns as DHS crafts social media monitoring program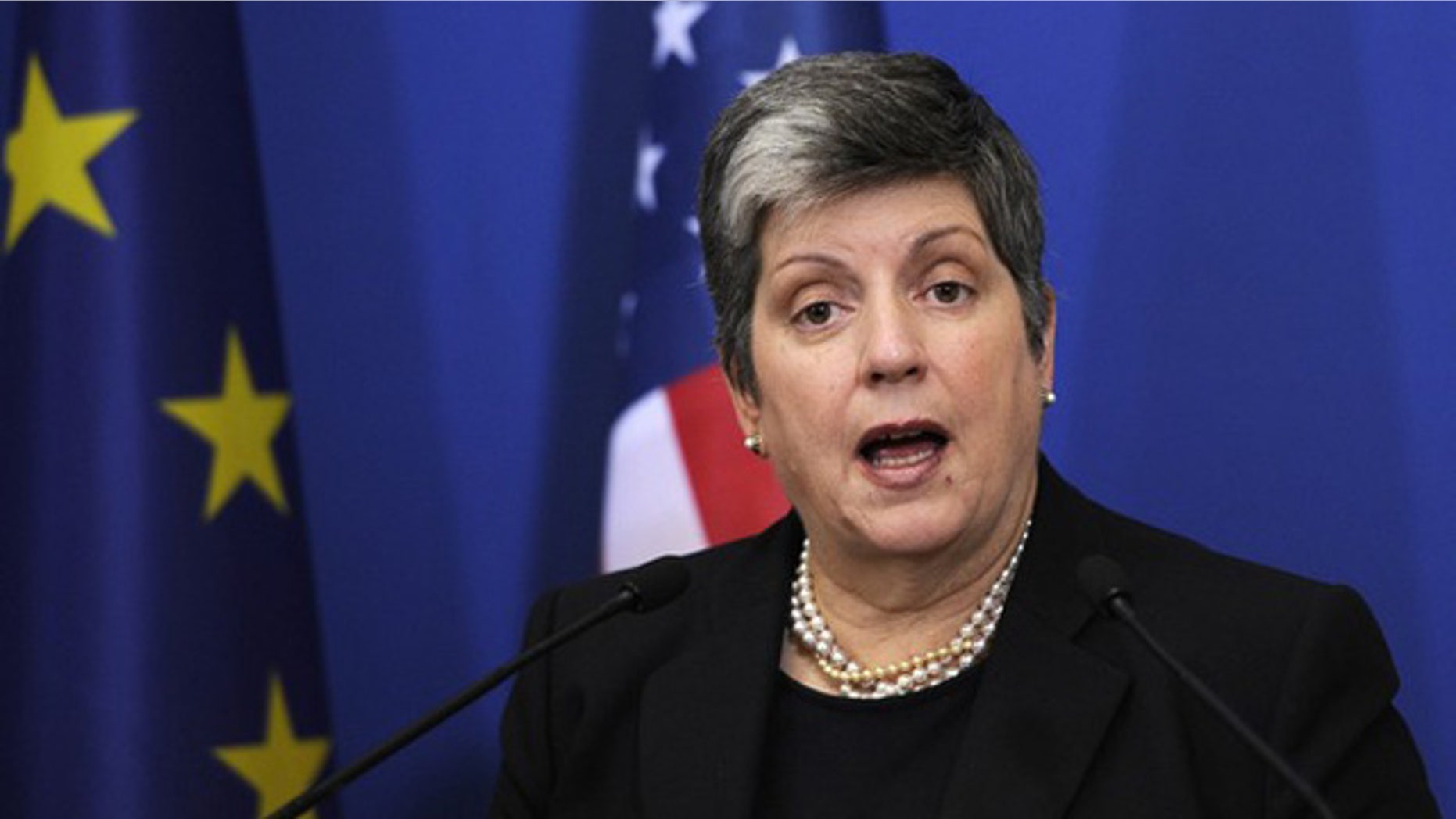 Members of Congress are pressing the Department of Homeland Security to provide more information about a controversial social-media monitoring program, citing "privacy and civil liberties concerns."
The lawmakers, the Republican and Democratic heads of a House counterterrorism panel, expressed support for the goal of the program, calling social media a "crucial source" of intelligence around the world. They said in a letter last month that it is "advantageous" for DHS to draw out information to "identify current or emerging threats to our homeland security."
But they also urged the department to "be mindful of the rights" of citizens to "express themselves online."
"Although there are clear advantages to monitoring social media to identify possible threats to our security, there are also privacy and civil liberties concerns implicit in this activity," wrote Rep. Patrick Meehan, R-Pa., chairman of the House Subcommittee on Counterterrorism and Intelligence, and Rep. Jackie Speier, D-Calif., ranking Democrat on the panel.
"Not only should any guidance issued by the department permit analysts to do their jobs identifying threats, but it should also be stringent enough to protect the rights of our citizens," they wrote.
The concerns come as the program starts to attract more attention. Recent documents show the department is looking to monitor dozens of major websites, ranging from Facebook and Twitter to Drudge Report and WikiLeaks. A privacy advocacy group recently filed suit against the department seeking more information about the program.
The program itself was formally announced in February 2011. DHS claimed it was not looking to actively gather private information but would create a system to monitor and gather other information online to help with "situational awareness" in a crisis, like a terror attack or an earthquake.
Department spokesman Chris Ortman defended the program in a statement Saturday.
"We know that social media has become a standard part of daily communication. Millions of people around the world use tools and technology such as YouTube, Facebook, and Twitter every day-connecting with their peers more rapidly than ever before," he said. "The Department of Homeland Security's National Operations Center (NOC) employs social media monitoring for situational awareness purposes only, within the clearly defined parameters articulated in our Privacy Impact Assessment, to ensure that critical information reaches appropriate decision-makers."
Meehan and Speier urged the department to issue "clear, effective guidance." In their letter, they requested information about the timeline for the guidelines, the officials working on the guidelines and how the guidelines would take privacy and civil liberties into account.
They also asked how DHS plans to grapple with the "great deal of misinformation" that can be found on social media, requesting a response by Feb. 15.