Lawmakers Ask Obama to Offer Condolences to Families of Military Suicides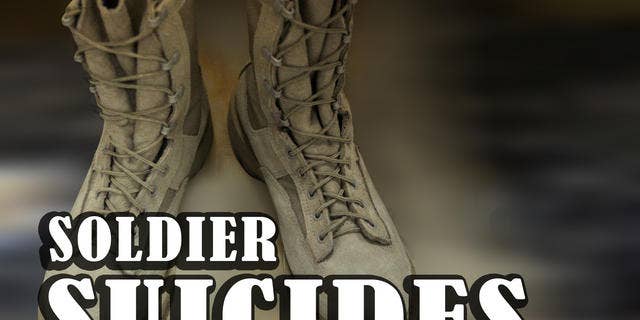 A bipartisan coalition of 44 House members is asking President Obama to begin sending condolence letters to the families of military service personnel who commit suicide.
Reps. Patrick Kennedy, D-R.I., and Dan Burton, R-Ind., initiated the effort. In a letter sent Wednesday to Obama, Kennedy and Burton asked Obama to overturn the policy. The White House says the practice is under review.
"By overturning this policy on letters of condolence to the families of suicide victims, you can send a strong signal that you will not tolerate a culture in our Armed Forces that discriminates against those with a mental illness," the congressmen wrote.
They added that some don't believe those who take their own lives deserve the same recognition "as one who dies fighting the enemy," in part because it could undermine troop morale.
Calling it a suicide epidemic, the lawmakers noted that in 2008, 140 active duty personnel committed suicide and most expect 2009 to exceed that grim record. The Department of Defense has launched a campaign to reduce suicides adding mental health servies and trying to reduce "the stigma that surrounds mental illness.
But the lawmakers also wrote that the current policy of not sending condolence letters "contradicts current military policy on funerals."
"The Department of Defense already provides service members who commit suicide a full military burial, complete with a flag-draped coffin and a 21 gun salute. We have not heard of any reports that military morale and discipline have waned as a result."
For his part, Burton took up the cause after a constituent killed himself while doing a second tour in Iraq. The soldier's parents learned that they would not get a letter from the president because their son took his own life.
"A presidential letter of condolence is as much about respect for the personal loss that a family experiences as it is about an acknowledgment by our nation that we have lost a soldier. Whether a soldier died in combat, in a car accident, or because of suicide, nothing diminishes the personal sacrifices each family endured on our country's behalf, while their son or daughter, husband or wife, served in uniform," they wrote.
Fox News' Chad Pergram contributed to this report.